Advance, NC- The Big Shots Rise Winter Jam boasted several of the top high schools and prep schools throughout the East region. Schools from NC, SC, VA, WV, TX, NY, FL and MD were in attendance. This weekend, December 27-29, we will be taking the show to the new 8 court Rise Indoor Sports. This event will be loaded with talent and streamed on Baller TV.
Check out the undefeated teams crowned champion:
UNDEFEATED CHAMPION TEAMS
Liberty Heights Varsity (NC): 3-0
Liberty Heights Varsity solidified themselves as a Top 5 team in North Carolina ending the 2021 year with a bang. They not only going 3-0 at the Winter Jam but also were a late addition to Chick-Fil-A Classic in Columbia, SC where they went 2-1. The Simpkins Bros. (Tajuan & Takai) and Chas Stinson created a buzz amongst the Carolina's over the holidays. Tajuan Simpkins was named Big Shots Winter Jam 2021 Most Valuable Player.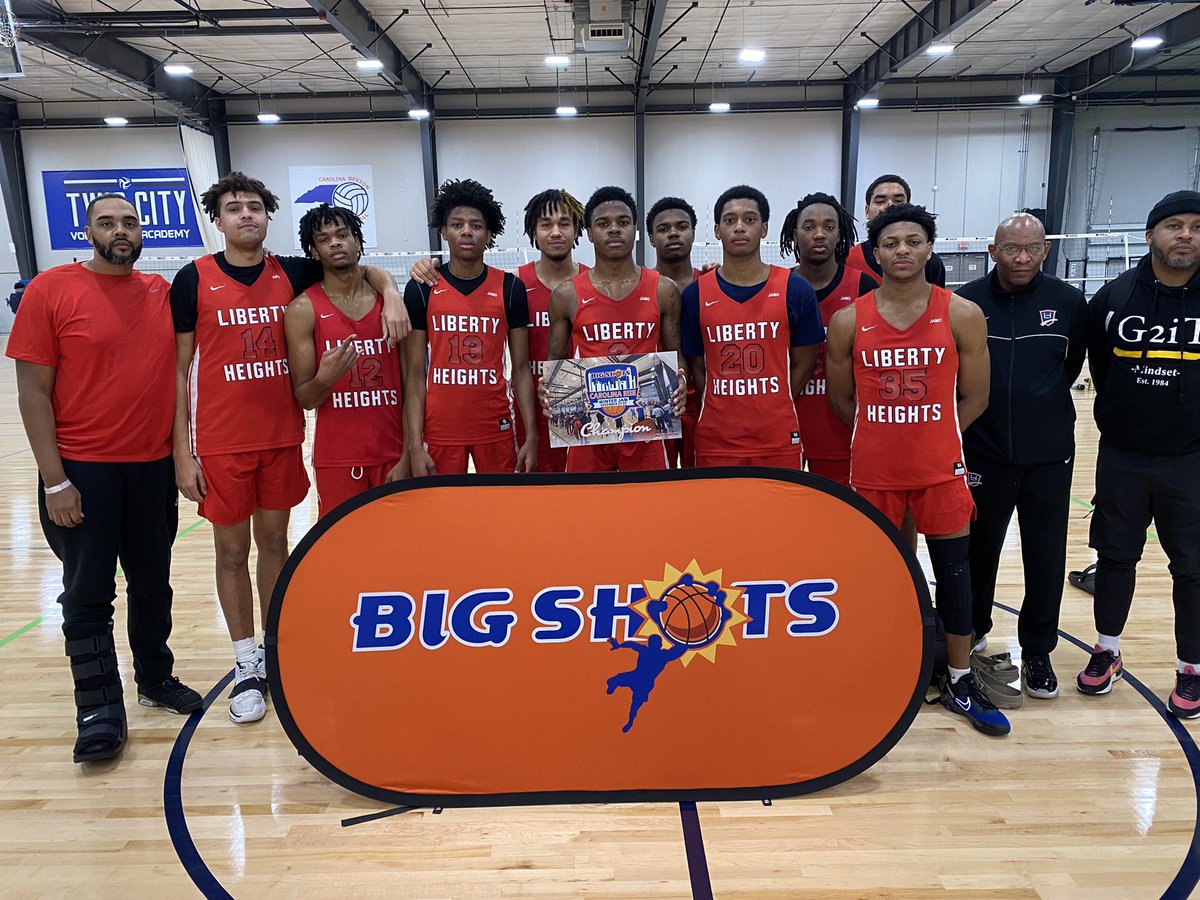 York Prep (SC): 3-0
Coming in as the No. 1 ranked team in Big Shots SC Power Rankings York Prep showed their toughness and defensive intensity throughout to remain undefeated on the season. The Davis twins (Kory and Kendall) set the tone with their playmaking ability on offense and defense. Ji'Meion Brown and DJ Barksdale provided the offensive spark needed to pull out the wins.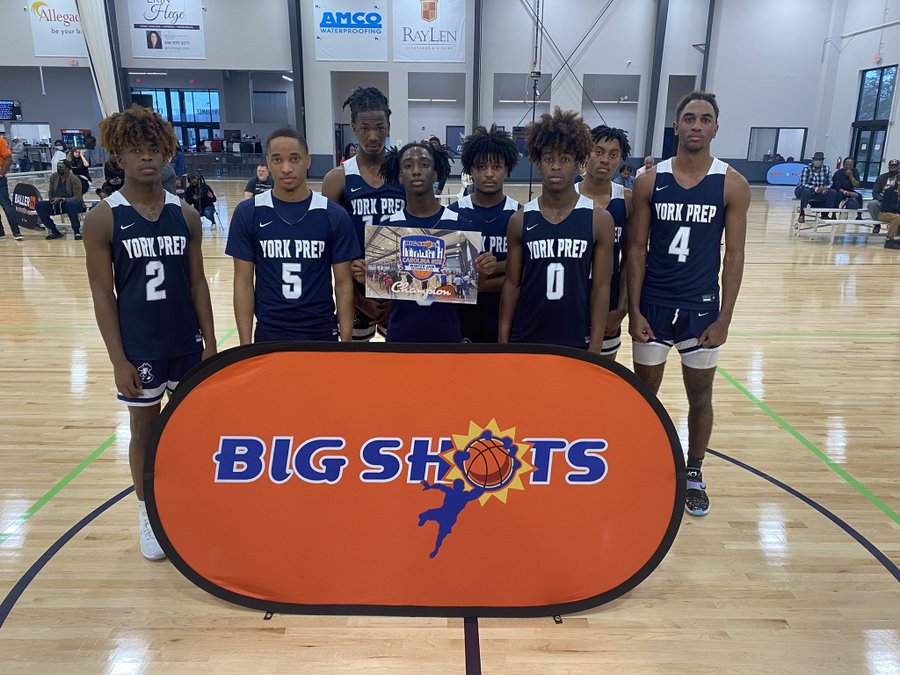 Charlotte Elite Academy: 3-0
Charlotte Elite Academy (NC) came into the event undefeated and left unbeaten the Winter Jam on the season. Chea Johnson's squad is led by a flurry of guards highlighted by scoring combo NC 2023 Top 5 PG Anthony Breland, Asil Hoyle and Amir Davenport. Charlotte Elite Academy is 13-0 on the season.

Covenant Day (NC): 3-0
One of North Carolina's most dominant bigs 2022 6'11 Ifeanyi Ufochukwu was just that as the Boston U commit was the top big in the event in leading Covenant Day to a 3-0 week at the Winter Jam. The Brown brothers (Jahmir & Marcus) controlled tempo at the guard spot and fellow D1 big 2024 Michael Marcus Jr. was a force inside.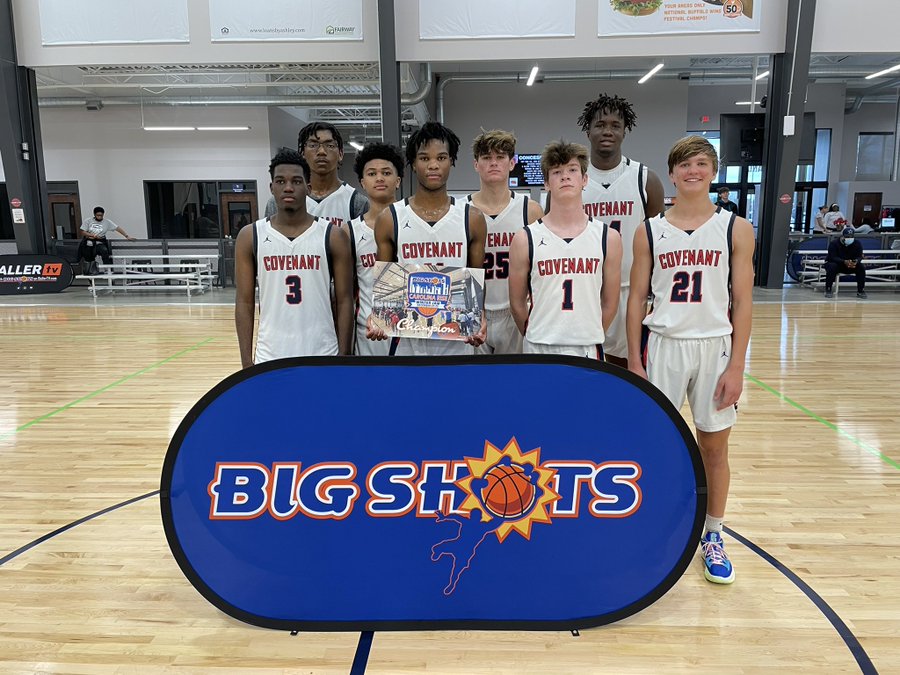 NCGBB National: 2-0
NCGBB National is one of the North Carolina's most deepest teams with talent and it was on display at the Big Shots Winter Jam. A team full of scholarship players of all levels led a balanced attack in going 2-0. The floor leader Keyon Webb ran the show and the lengthy inside presence of Asa White and Broderick Ellis made their presence felt. 2022 6'4 lengthy guard Lureon Walker continues to draw attention from college coaches with his play.
Below are the All Star teams for high school based on performance at the Big Shots Winter Jam:
First Team All STARS
MOST VALUABLE PLAYER: TAJUAN Simpkins | 2022 | 6'2 G | Liberty HeightS varsity (NC)
MOST OUTSTANDING PLAYER: Curtis Blair III | 2023 | 6'6 SF | Steward School (VA)
TAKAI Simpkins | 2022 | 6'2 G | Liberty Heights varsity (NC)
Orlando Lovejoy | 2022 | 6'3 SG | 1 of 1 Academy (NC)
Anthony Breland | 2023 | 6'4 G | Charlotte Elite ACADemy (NC)
Kory Davis |2022 | 6'1 G | York Prep (SC)
Ifeanyi Ufochukwu | 2022 | 6'10 C | Covenant Day (NC)
JaquantAe Harris | 2022 |6'1 PG | Northwood Temple (NC)
Collin Tanner | 2023 | 6'6 SG | Wayne Country Day School (NC)
Cannon Keziah | 2022 | 6'1 SG | Northwood Temple (NC)
Garrison Kisner | 2023 | 6'7 PF | University (WV)
Kendall Davis | 2022 | 6'0 PG | York Prep (SC)
Jahmir Brown | 2023 | 6'2 PG | Covenant Day (NC)
Chas Stinson | 2022 | 6'3 SG | Liberty HeightS varsity (NC)
Camren Gregory | 2022 | 6'5 PG | Steward School (VA)
Alec Poland | 2022 | 6'2 PF | Morgantown (WV)
Ty Williams | 2022 6'1 G | Rock Creek Christian (MD)
Sha-Ron Young | 2024 | 5'11 PG | Morgantown (WV)
Nigel Okwakol | 2023 | 6'5 PG | NCGBB Varsity (NC)
ASA WHITE | 2023 | 6'8 PF | NCGBB National (NC)
Kaleb James | 2024 | 6'5 SG | NEW LIFE CHRISTIAN ACADEMY (NC)
Tazir Smith | 2022 | 6'3 G | Virginia Academy (VA)
David Soloman | 2023 | 6'8 PF | Virginia Academy (VA)
Nicholas Davis | 2023 | 6'6 W | Elevation Prep (NC)
Jordan Cooper | 2023 | 5'11 PG | Wayne Country Day School (NC)
WOL YAK | 2022 | 6'5 SF | University Prep (NC)
Caden Fitzbiggons | 2022 | 6'2 SG | Winston Salem ChrIstian Varsity
Greg Williams | 2022 6'4 SG | Virginia Academy (VA)
Asil Hoyle | 2022 | 6'0 PG | Charlotte Elite ACADemy (NC)
KEYON WEBB |2023 | 6'2 PG | NCGBB NATIONAL (NC)
SECOND Team All STARS
Brent Randleman | 2022 | 6'3 G | Piedmont Classical National (NC)
LUREON WALKER | 2022 | 6'4 G | NCGBB National (NC)
Ji'meion Brown | 2022 | 6'8 F | York Prep (SC)
Jeremiah Little-John | 2022 | 6'5 G | Rock Creek Christian (MD)
David SOBKOWiak | 2022 6'3 SG | Winston Salem Christian Varsity (NC)
Caden Bell | 2023 6'2 PG | NCGBB National (NC)
Callum Crossman | 2023 | 6'9 C | Virginia Academy (VA)
Elija Jackson | 2022 | 6'0 PG | University (WV)
Dominick Nelson | 2022 | 6'5 W | Liberty Heights Varsity (NC)
Marcus Brown | 2023 6'4 G | Covenant Day (NC)
Michael Marcus Jr | 2024 6'8 PF | Covenant Day (NC)
JAKEL POWELL | 2023 | 6'4 SG | NCGBB NATIONAL (NC)
TREY BOYD |2023 | 6'3 G | NCGBB NATIONAL (NC)
DJ Barksdale | 2023 5'9 PG | York Prep (SC)
Amir Davenport | 2022 5'10 PG | Charlotte Elite (NC)
Third Team All STARS
BRODERICK ELLIS | 2022 | 6'7 PF | NCGBB NATIONAL (NC)
Jaheim Faison | 2024 | 6'2 G | NEW LIFE CHRISTIAN (NC)
Malachi Travis | 2023 | 6'2 G | NEW LIFE CHRISTIAN (NC)
Ronnie Davis | 2022 6'1 G | Rock Creek Christian (MD)
Jacari Outlaw | 2022 6'5 SG | University Prep (NC)
Drew Robinson | 2022 6'3 SG | St. Francis (GA)
TJ Cave | 2022 | 6'0 PG | Winston Salem Christian Varsity (NC)
Julius Harrison | 2023 6'6 SF | Piedmont Classical National
Decimus Lewis | 2022 5'11 PG | Positive Day School (NC)
Isaiah Ramazini | 2023 6'1 G | Salem Baptist (NC)
Jaire Richburg | 2026 6'3 G | Winston Salem Christian Black (NC)
Brooks Gage | 2023 | 6'2 SG | Morgantown (WV)
Nicholas Quick | 2023 | 6'6 F | NCGBB VARSITY (NC)
Jamar Williams | 2022 6'6 SF | Elevation Prep (NC)
Follow @BigShotsNation on Instagram | @BigShotsGlobal on Twitter