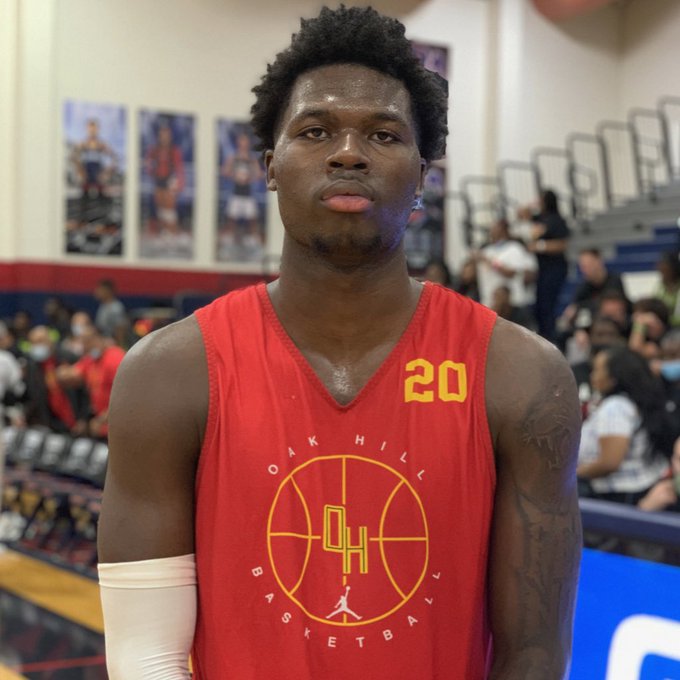 Most Outstanding Player: Chris Livingston, 6'5 Wing/Guard, VA Gold (Kentucky Commit)
Chris Livingston was impressive in Virginia Gold's run to the Geico Top Flight Invite and earns the Most Outstanding Player superlative given his efforts on both ends of the floor. It's easy to see what Coach Calipari likes in his future Kentucky basketball player, as Livingston finished the event with averages of 17.0 ppg, 7.7 rpg and 1.3 bpg.
He nearly posted a double-double in the title game with 13 points, nine rebounds and five assists in the 70-67 victory over CBC in the championship. He's a strong-framed wing prospect that's also an underrated 3-point threat.
Honorable Mention: Jeremy Gregory, 6'8 Center/Forward, VA Gold (ETSU Commit) & Caleb Foster, 6'3 Point Guard (Duke Commit)
Gregory played within himself all weekend long and showed off his strength in the paint. He went 12-of-18 (66.7 percent) from the field and didn't back down from any matchups in the post.
Foster was stellar in all facets of the game making plays as a scorer and distributor. He put up 15.0 ppg, 6.3 apg and 2.7 spg in the VA Gold backcourt on the way to a title.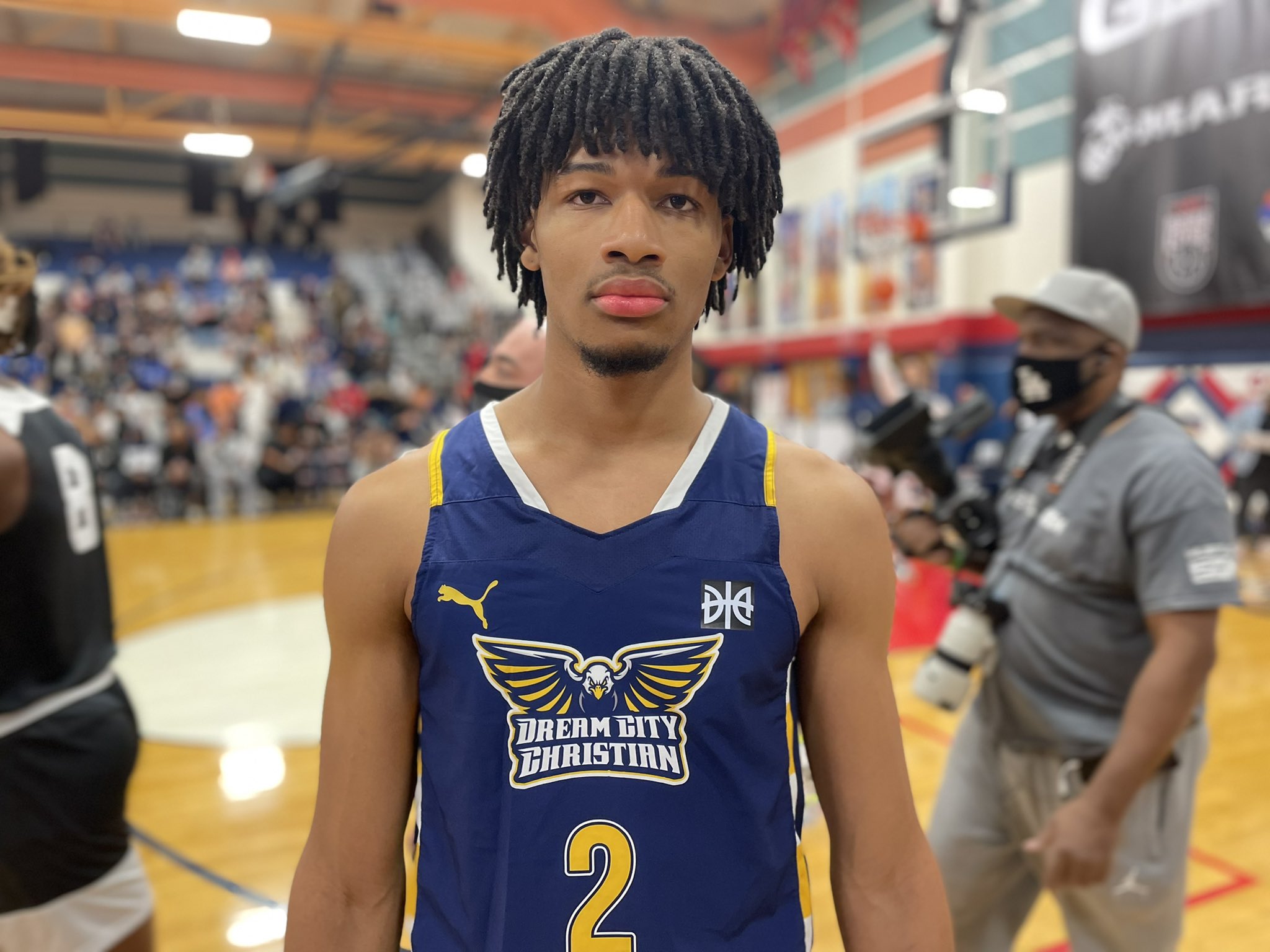 Athlete: Shaedon Sharpe, 6'5 Wing/Guard, Dream City (Kentucky Commit)
Shaedon Sharpe is another future Kentucky basketball player that takes home the event's Best Athlete superlative given what he did on the weekend.
Sharpe had a number of impressive finishes around the rim on both ends, showing why he's considered to be the top prospect in the nation in the 2022 class with Dream City. He's a 6-foot-5 wing that produced 19.7 ppg, 8.7 rpg and 1.7 bpg on the weekend for his squad while showcasing his smooth game and ultimate composure. Look for him to improve as the new high school season heats up.
Honorable Mention: James Freeman, LV Orange
Freeman is 6-foot-5 but plays a lot bigger than that with his ability to play above the rim on both ends. He plays a physical brand of basketball with a ton of energy as an athlete.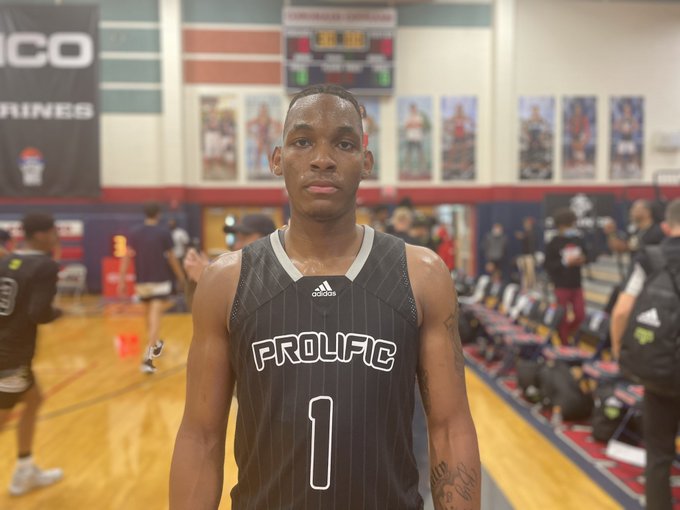 Two-Way Presence: M.J. Rice, 6'3 Guard/Wing, Prolific Prep (Kansas Commit)
M.J. Rice was a solid prospect in the Prolific Prep backcourt, taking home the Two-Way Presence superlative given what he showed on both sides of the ball. He did a solid job of exerting his strength on both ends of the floor as Prolific Prep went 2-1 on the weekend and bounced back with an impressive win over Dream City on the final day of the Geico Top Flight Invite.
He produced 21.3 ppg while showing off his developing shot from the perimeter. Rice is set to have a strong final prep season before he heads off to Kansas basketball's backcourt, where he should make an instant impact.
Honorable Mention: Devin Ree, 6'7 Forward/Wing, VA Gold (LSU Commit)
Ree was an inside-out nightmare for Virginia Gold as knocked down eight 3-pointers and averaged 1.3 bpg on the weekend. He's quite the presence with his length on both ends of the floor.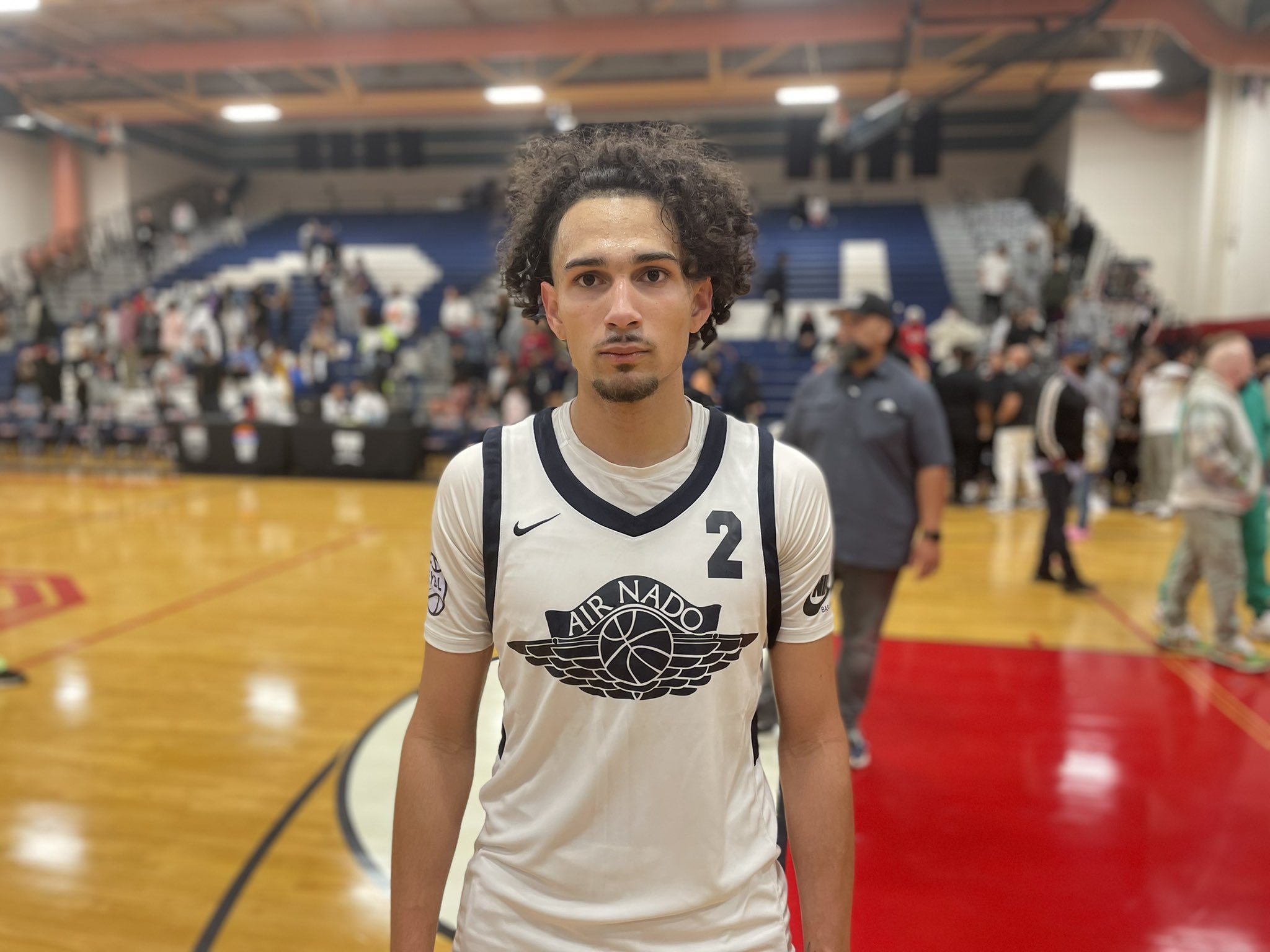 Scorer: Richard "PopPop" Isaacs, 6'2 Point Guard, AirNado (Texas Tech Commit)
It's easy to see what's to like about Richard "PopPop" Isaacs from a Texas Tech basketball point-of-view as he took home the event's Scorer superlative. He put together performances of 33, 39 and 22 points to lead all scorers in the event in total points (94) and scoring average (31.3) while still maintaining his prowess as a playmaker. He also averaged 5.3 apg on the weekend including nine in their loss to HoopNation.
Isaacs shot 42.6 percent from the field and 41 percent from behind the arc as AirNado went 1-2 on the weekend. His 39 points were the highest in the event on Day 2 and came to the tune of 8-of-14 shooting from behind the arc and 11-of-20 shooting from the field. He can flat-out shoot and score the basketball.
Honorable Mention: Jared McCain, 6'3 Guard, HoopNation, 2023
McCain was the event's second-leading scorer, producing 25.7 ppg with efforts of 33 points, 27 points and 17 points for his HoopNation squad. He's a crafty guard that knows how to score it efficiently. 24-28 from FT line & 45 percent from 3-point range.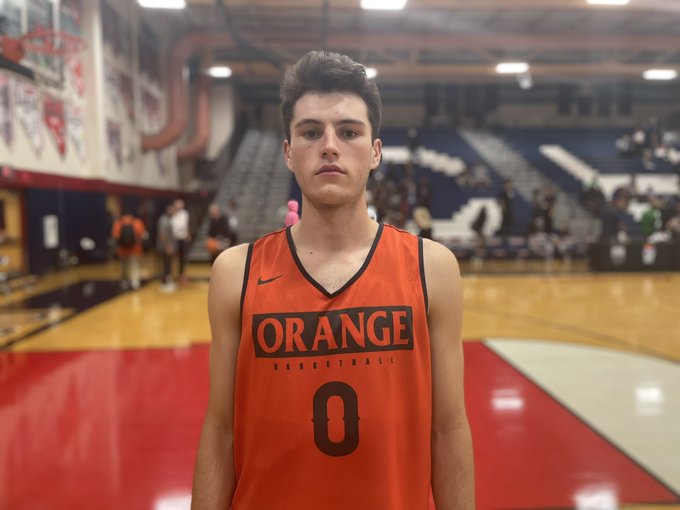 Sharpshooter: Ryan Abelman, 6'4 Guard, LV Orange, 2022
Speaking of shooting and scoring the basketball, another name comes to mind when mentioning the Sharpshooter superlative and that's LV Orange wing Ryan Abelman. Abelman showed off his efficiency as a top shooter in the Geico Top Flight Invite. He knocked down 13-of-26 3-pointers across LV Orange's three games.
He knocked down five 3-pointers on a perfect day in Day 3 of action against Vertical Academy to the tune of 15 points. On Day 1, five 3-pointers as well and finished with 19 points. He can stroke it from deep and can get hot in a hurry from anywhere on the floor and isn't afraid to operate off the bounce, either.
He holds an offer from Northern Arizona with interest from Columbia and Sam Houston State as well. Look for that list to grow in the near future.
Honorable Mention: Richard "PopPop" Isaacs, 6'2 Point Guard, Air Nado
He went 16-of-39 from 3-point range for 41 percent, it's hard not to give the honorable nod to Texas Tech commit Isaacs.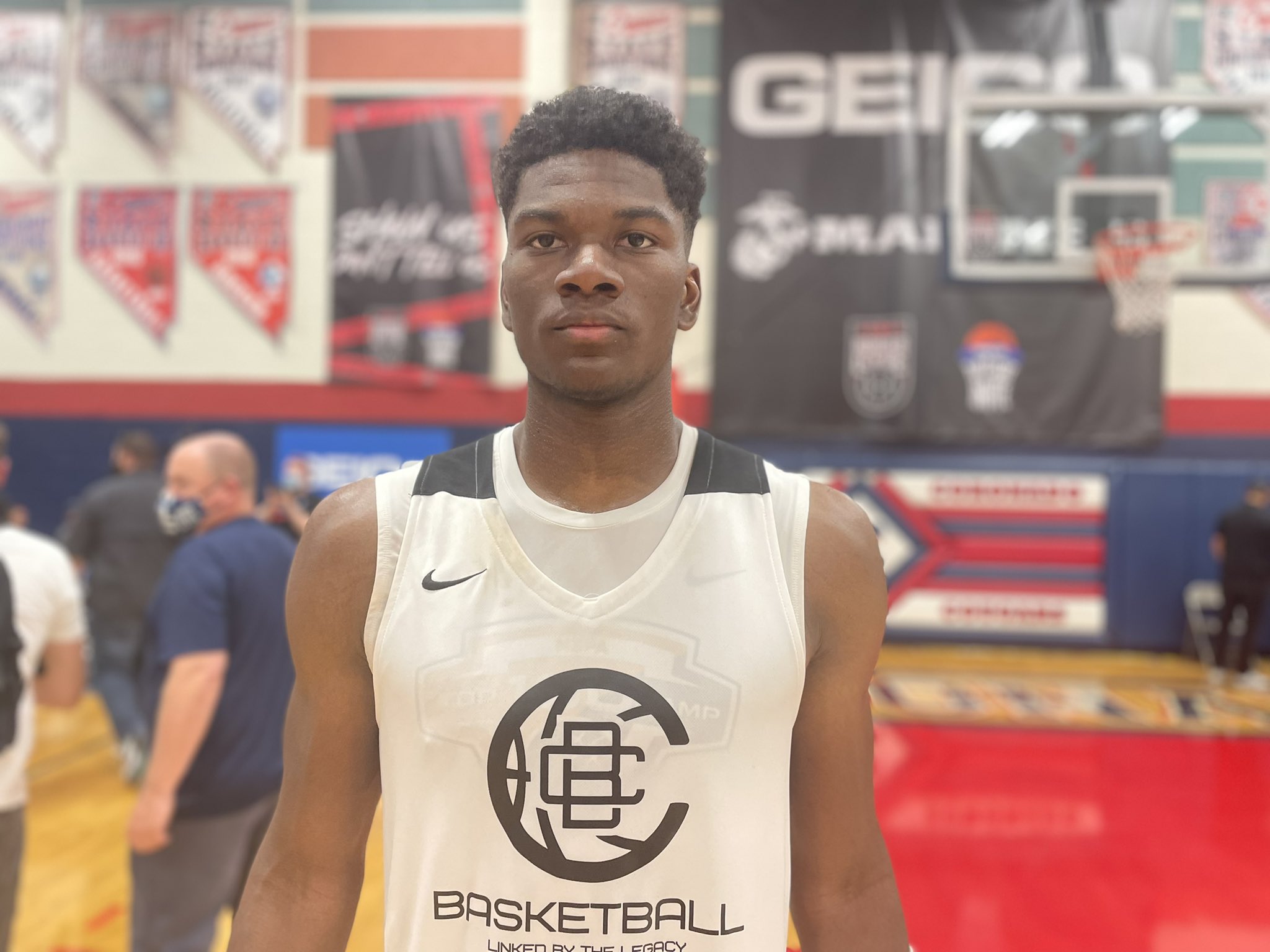 Rebounder: Kijani Wright, 6'9 Center/Forward, CBC (USC Commit)
Kijani Wright is set to make the USC basketball frontcourt a formidable one for years to come after his impressive display on the rebounding front at the Geico Top Flight Invite. Wright finished the weekend snagging 14.7 rpg including a 26-rebound effort in their comeback victory against Dream City to get to the championship game.
He's a strong-framed 6-foot-9 prospect that's just scratching the surface of what he can do around the rim. As he improves his rim-protecting ability and stays out of foul trouble, he'll be one to watch in the near future.
Honorable Mention: Adem Bona, 6'10 Center/Forward, Prolific Prep
Bona battled foul trouble on the latter days but still managed to snag 10.0 rpg to finish second on the Geico Top Flight Invite leaderboard. He's a lengthy prospect with a bright future.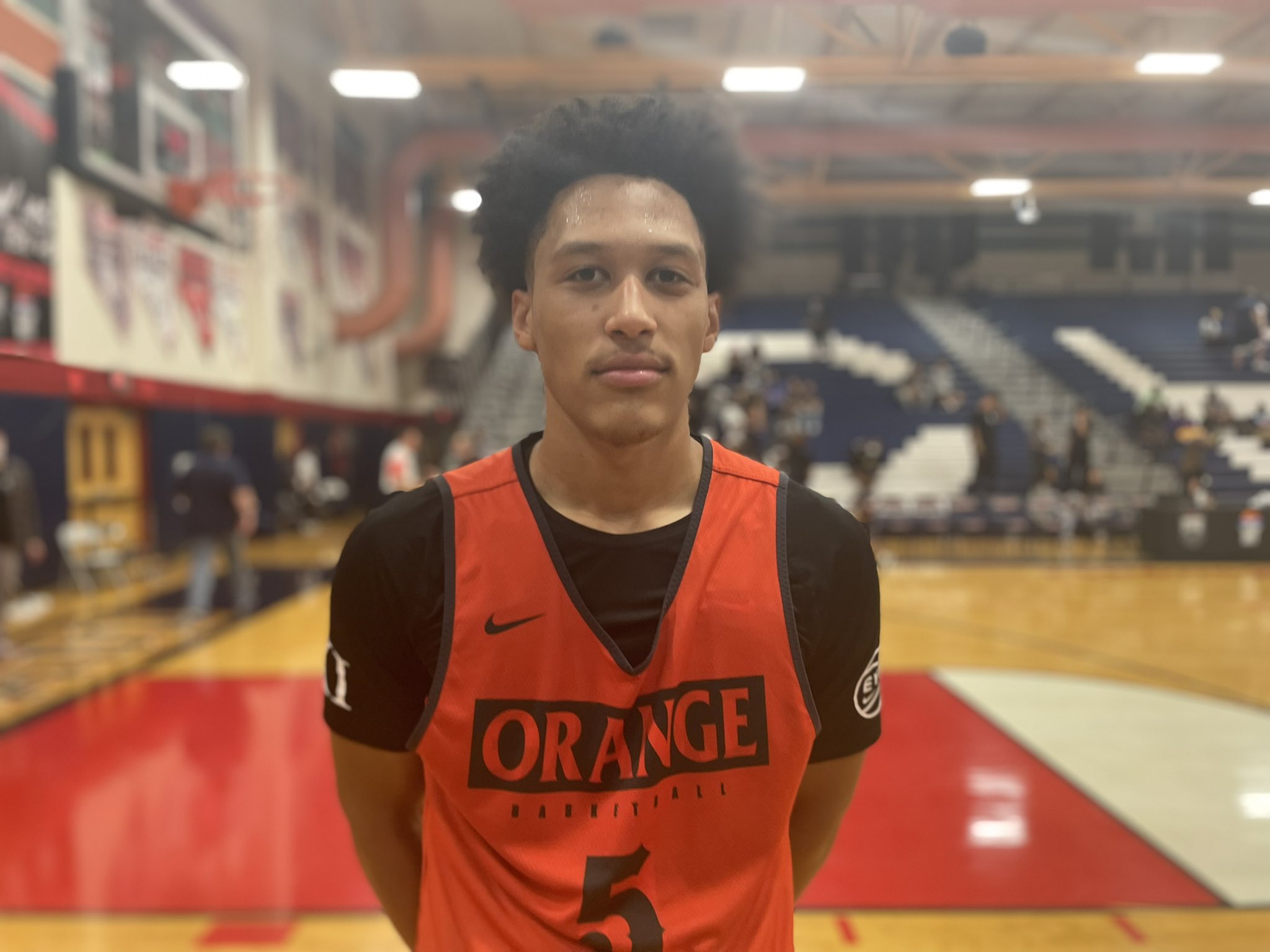 Defender: Darrion Williams, 6'7 Forward/Wing, LV Orange, 2022
Darrion Williams was an impressive 2022 prospect in the LV Orange rotation, especially on the defensive side of the ball. He takes home the Defender superlative after showing off his ability to defend multiple positions on the floor.
He showed shades of former Tennessee standout Grant Williams (No relation) with his seamless ability to defend in the post and on the perimeter with his strength and footwork on full display. He also finished the weekend with 3.0 spg and 1.3 bpg as an all-around presence on the floor at 6-foot-7. He's one to keep eyes on with a lone offer from Long Beach State.
Honorable Mention: Osiris Grady, 6'9 Forward, AirNado, 2023
Grady led all performers with 14 total blocked shots, averaging 4.7 bpg across AirNado's three contests. He's a long, wiry 2023 prospect that protects the rim.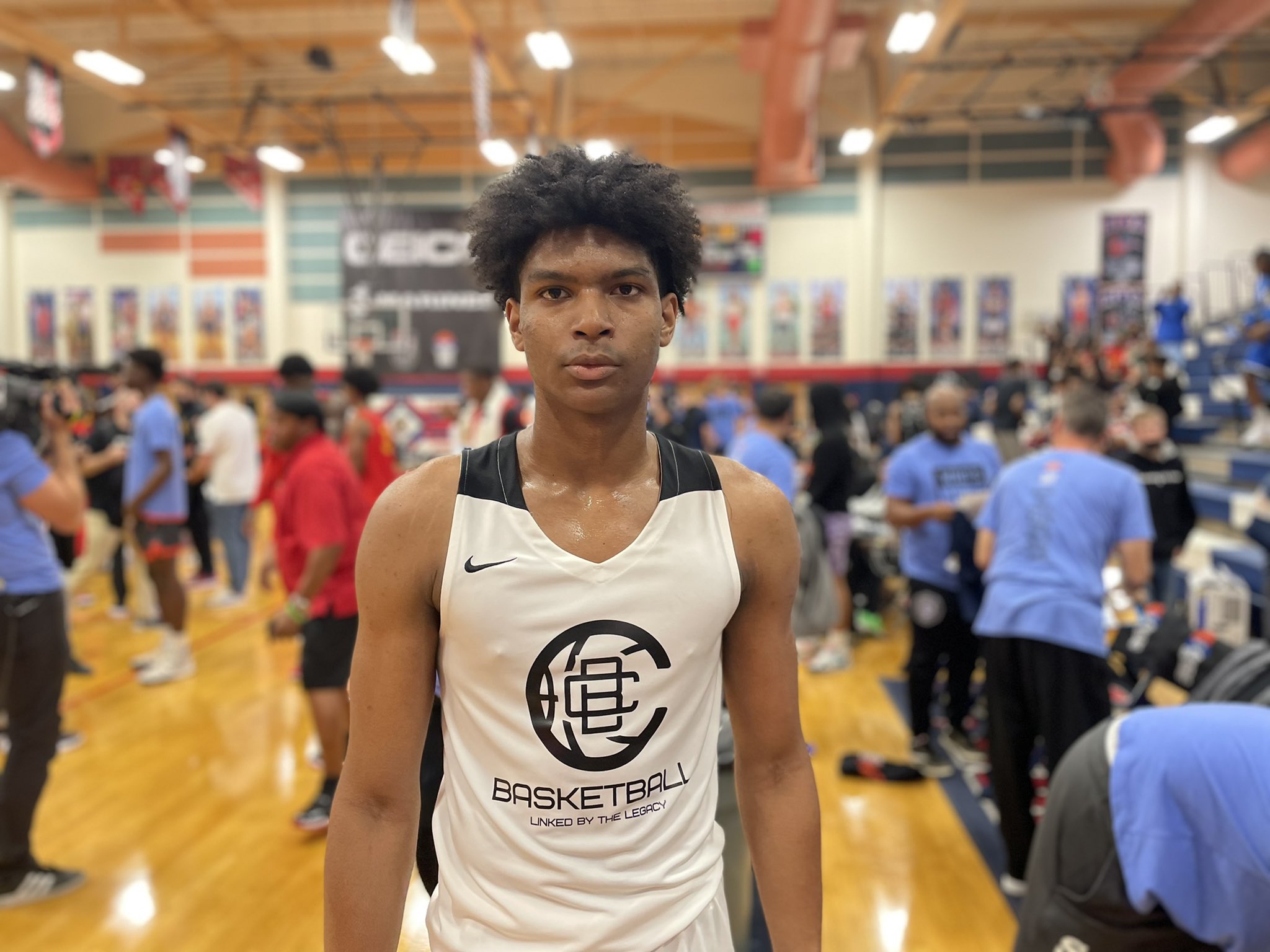 Young Prospect: Isaiah Elohim, 6'4 Guard, CBC, 2024
Isaiah Elohim is only a member of the 2024 class but he didn't show it on the Geico Top Flight Invite stage with CBC as they made it all the way down to the title game without star players Amari Bailey and Bronny James.
Elohim had a lot to do with that after producing 19.7 ppg and earning the Young Prospect superlative, a nod to a prospect outside of the junior & senior class worth keeping an early eye on. He was impressive, especially in the CBC comeback against VA Gold as he finished with 25 points on 10-of-15 shooting. 19 points came in the 2nd half as CBC had a chance to tie with 1.5 seconds left but time ran out before Elohim drained a 3-pointer. He's a national name to keep eyes on in the 2024 class with his fearless ability to score the basketball on all three levels, without forcing the issue.
Honorable Mention: Jace Richardson Jr., 6'4 Guard, LV Orange, 2024
Richardson Jr. is another member of the 2024 class that could get some national attention given his ability to make things happen already. He's also the son of former Al-Star Jason Richardson.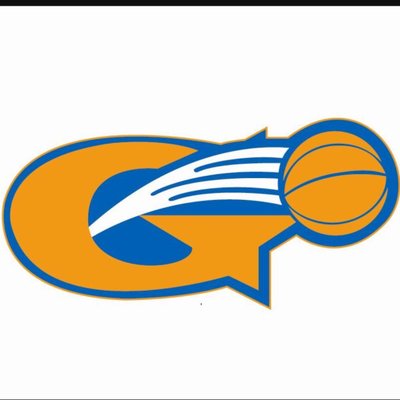 Exciting Team: LV Orange (NV)
I guess there was a reason LV Orange had the final game of the day as they posted 114 points and led by as many as 32 points as they won the Exciting Team superlative of the event. They were an unselfish group of guys led by two young guards in 2024s Jace Richardson Jr. and Juni Mobley Jr. but the team didn't waver much. They played an exciting brand of basketball, forcing turnovers and nearly upsetting Virginia Gold in the opening round before falling at the buzzer by a point.
2022s Ryan Abelman, James Freeman and Darrion Williams were looked upon all weekend long to play their role, which they did solidly as Abelman knocked down shots, Freeman and Williams forced stops and they finished the weekend on a high note.
Their squad saw all five starters finish scoring in double figures in their final game with Vertical Academy. Richardson led the way with 20 points, Williams had 18 points, Mobley had 16 points and Freeman and Abelman both finished with 15 points apiece.
The LV Orange club was fun to watch all weekend long with talent from top to bottom as well. 2025 Chris Nwuli is another young name on this team to keep eyes on as well. All in all, when LV Orange hits the floor, it's safe to say, you're in for an exciting, defensive-minded brand of basketball.