Rock Hill, SC- Big Shots Southeast Showdown was the last travel basketball event of the year for big shots and it was held at the Rock Hill Sports and Events Center. It was filled with some of the nation's best as they competed for a chance to take home the crown. There was elite level talent and some new up and coming stars. The Southeast showdown paired with the Southeast Top 150 was a great way to close out the season.
In one of the best games at Big Shots Southeast Showdown the West Virginia Crossovers defeated Elite 1 2025 in double overtime. Elijah Redfern was spectacular yet again for the crossovers as he was named InStat MVP for the 15U division. The 6'1 combo guard finished 4th in the division in scoring, averaging 18 points per game. He was elite all weekend and continues to prove why he is one of the top guards in West Virginia's 2024 class. He plays with an edge on both ends of the floor making sure no one out competes him. Offensively he can score the ball in a bunch of different ways. Over the weekend he was attacking the rim very well and seems to have added some new moves to his game. He continues to improve and is starting to really create space for himself on the offensive end. In the title game Redfern came up with multiple clutch baskets to keep his team in the game & when it came to sudden death everyone knew where the ball was going if the Crossovers got the ball. Once they got possession it was only a matter of time before Redfern closed the game. Be on the lookout for Redfern this upcoming year as he continues the splash that he has made this summer.
Another Standout in the 15U division was Shane Potts of PSB Charleston 2024. Potts is a 6'0 guard in the class of 2025 playing up against 2024 competition. He was one of the elite scorers in the division scoring a tournament high 33 points for his team in their game against Big Shots Elite NC Lewis. Potts is starting to put his overall game together as the summer has come to an end. He had some breakout performances over the summer and Big Shots Southeast Showdown was no different as he led the entire 15U division in scoring, averaging 22 points per game.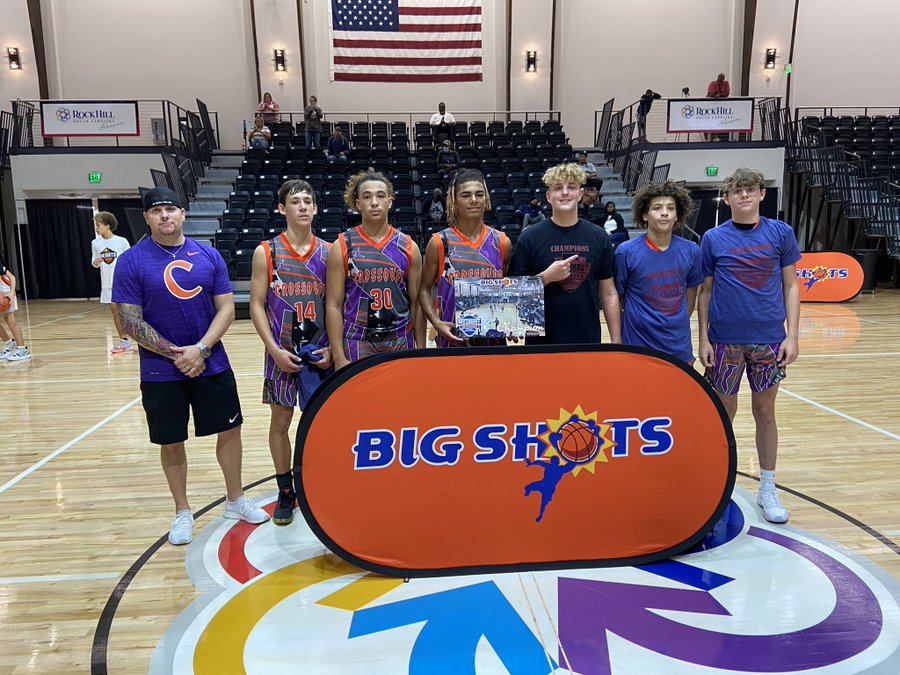 CHAMPS: WV Crossovers- 64
RUNNER-UP: Elite 1- 62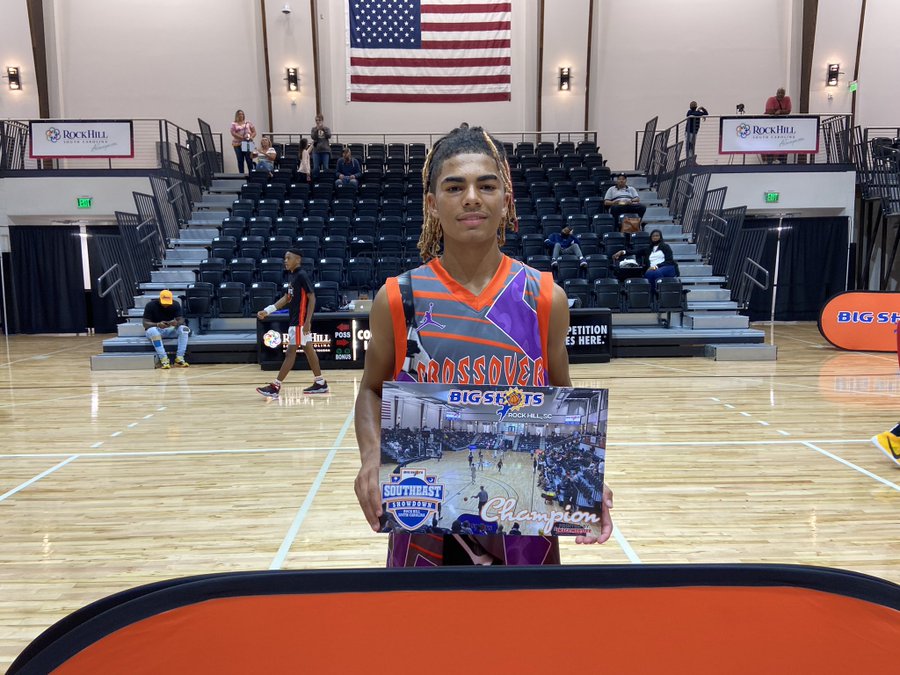 MOST OUTSTANDING PLAYER: Elijah Redfern
ALL TOURNAMENT TEAM:
Big Shots Elite NC 2024 Lewis Kevin Thompson
Big Shots Elite NC 2024 Lewis Travelle Bryson
Big Shots Elite NC 2024 Lewis Fore Petre
Big Shots Elite NC 2024 Lewis Bryson Redmon
GATA Academy Basketball 33 Evan Bannwart 2024 6'2'' SF Lord Botetourt High School
GATA Academy Basketball 25 Walker Sutton 2024 6'2'' PF Lord Botetourt High School
H2 Elite 15U 25 sullivan Gay 2024 6-4 forward beaufort academy
H2 Elite 15U 33 Qayden turner 2024 6-3 forward hilton head christian academy
PSB Charleston 2024 50 Jaquell Brown 2025 5'10 Guard Sedgefield Middle School
PSB Charleston 2024 23 Briland Morgan 2025 5'9 PG .
PSB Charleston 2024 10 Shane Potts 2025 6-0 Westview Middle School
West Virginia Crossover 14 Kris Joyce
West Virginia Crossover Nick Fleming
West Virginia Crossover 8 Elijah Redfern 2024 6.1 PG Woodrow Wilson
West Virginia Crossover 21 Koen Sartin 2024 6.2 Guard/ small forward Princeton high
Team Next Generation Martez Ford
LEADING SCORERS:
PPG
S. Potts22.0
J. Brown18.7
E. Bannwart18.5
E. Redfern17.7
K. Sartin15.3
Y. THOMPSON14.7
M. FORD13.7
s. Gay12.0
J. Hazelton10.7
K. Joyce10.3
C. Dowdy10.0
N. DIAZ9.3
Q. turner9.0
B. Morgan 8.7
G. Midrette8.0
b. bryant7.0
N. FLEMING7.0
c. dixon6.3
d. janvier6.3
W. Sutton6.0
UPCOMING EVENTS: