Rock Hill, SC- Big Shots Southeast Showdown was the last travel basketball event of the year for big shots and it was held at the Rock Hill Sports and Events Center. It was filled with some of the nation's best as they competed for a chance to take home the crown. There was elite level talent and some new up and coming stars. The Southeast showdown paired with the Southeast Top 150 was a great way to close out the season.
HYB Raps Extreme had an impressive weekend in the 16U division after capturing the championship title as they defeated Team Clutch in dominating fashion. Brandon Crawford was a big reason for why HYB was so dominant over the weekend. The 6'8 forward was special in every game at Big Shots Southeast Showdown, and he did it on both ends. HYB was very good defensively, holding opponents to an average of 40 points which helped them beat their opponents by an average of over 20 points. Crawford is a very interesting prospect as he is only in the class of 2023 and already has shown that he can play at the next level. He showcased his ability to not only dominate at & above the rim but he was blowing past defenders and knocking down jumpers. The upside that Crawford has to his game is eye opening because of his size and length. On the defensive end he is just as elite as he has the ability to guard multiple positions and clean up the glass with ease. Look for the 2023 forward out of Irmo High to have a breakout year and continue to climb the ranks. Crawford is a D1 prospect that proved why colleges should be looking at him over the next two years.
Another top performer in the 16U division was Elijah Dates of PSB Charleston as he led the entire division, averaging 24.3 points per game. The 5'11 guard was electric scoring the ball and was very consistent over the course of his three games. Dates scored 24, 25, & 24 in back to back to back games, scoring the ball on all 3 levels. He is a true combo guard that has a very effective game as he facilitates very well and knocks down the outside jumper at a high clip. The 2023 guard plays high school at Goose Creek High. While he was very effective on the offensive end, he was just as good on the defensive end. He has a strong frame and a nose for the ball. He was picking up 94 feet, forcing turnovers, and playing aggressive defense all weekend which helped PSB Charleston to their first win against No Fear to close out the weekend.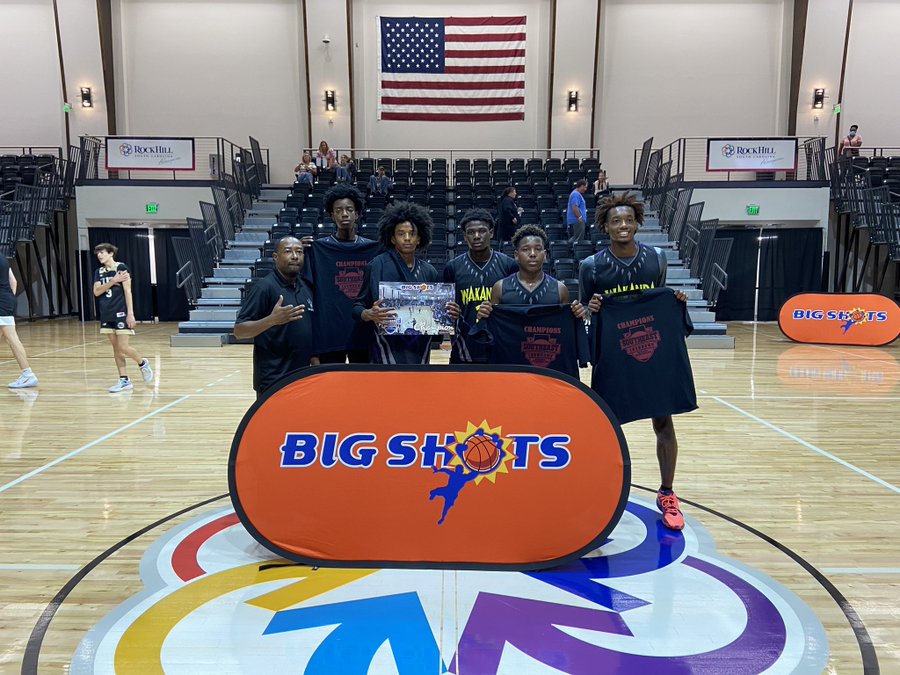 CHAMPS: HYB Raps Extreme-57
RUNNER-UP: Team Clutch-30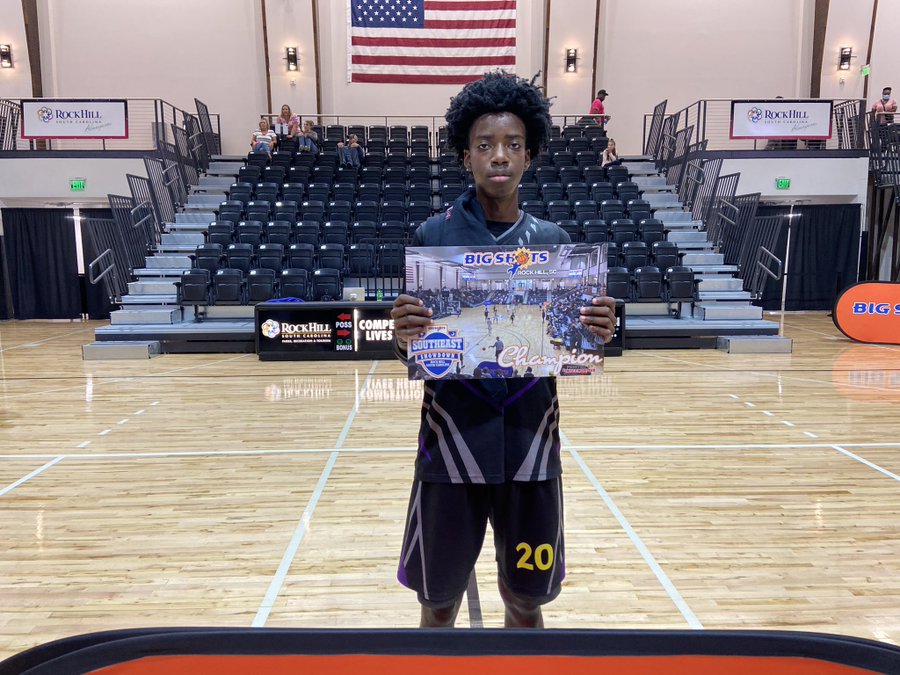 MOST OUTSTANDING PLAYER: Brandon Crawford
ALL TOURNAMENT TEAM:
HYB RAPS EXTREME 30 JAVIAN BILLIE
HYB RAPS EXTREME 20 Brandon Crawford 2023 6-8 F, PF, C Irmo
HYB RAPS EXTREME 1 Justice Johnson 2023 6-4 PF Richland Northeast
HYB RAPS EXTREME 3 Jayden Sowell 2023 5-7 PG Central High
HYB RAPS EXTREME 2 Zackery Watkins 2023 6-2 G Richland Northeast
No Fear 3 Kali Carter 2023 6-0 Forward Rock Hill High School
No Fear 5 Brandon Sanz 2023 6-1 SG NorthWestern High School
No Fear 2 Theron Young 2025 5-5 PG NorthWestern High School
Playmaker University Pumas 34 Jayson Lemieux 2023 6-6 G/F Arlington High School
Playmaker University Pumas 10 Miguel Martinez 2024 6-3 G Arlington High School
PSB Charleston 2023 54 Elijah Dates 2023 5-11 Guard Goose Creek High School
Team Clutch Elite 4 JORDAN DUNN 2023 5-9 PG OCONEE HIGH
Team Clutch Elite 24 KAMREN HEATHINGTON 2022 6-4 SF/PF SOUTH GWINNETT HIGH
Team Clutch Elite 13 LOGAN HOCKADAY 2023 5-9 SG OCONEE HIGH
Team Work 3 Reginald Hairston 2024 6'3 4 Bluefield
Team Work 4 Chase Hancock 2023 6ft 2 Princeton
Team Work 13 Davion Jennings 2024 6'2 3 Princeton middle
LEADING SCORERS:
PPG
E. Dates24.3
K. Carter17.7
B. Crawford 16.3
C. Hancock16.0
R. Hairston15.7
K. HEATHINGTON15.0
S. Crabtree14.3
M. Allard12.3
T. Young11.3
M. Gaither10.0
D. Jennings 9.3
M. Smith9.3
T. JOHNSON9.3
Z. Watkins8.7
D. Taylor8.3
B. Sanz7.7
L. HOCKADAY7.7
M. Martinez7.7
D. Gillins7.3
J. Frazier 7.3
UPCOMING EVENTS: