Rock Hill, SC- Big Shots Southeast Showdown was the last travel basketball event of the year for big shots and it was held at the Rock Hill Sports and Events Center. It was filled with some of the nation's best as they competed for a chance to take home the crown. There was elite level talent and some new up and coming stars. The Southeast showdown paired with the Southeast Top 150 was a great way to close out the season.
The 17U division was loaded with talent at Big Shots Southeast showdown with action packed games from start to finish. In the end there were only two teams standing as Team Vision took on Team Birmingham in the championship round. Team Vision was off to a quick start in the first half but then came Team Birmingham roaring back. Tanner Higgins had been the standout all weekend for his team and that didn't change in the title game. Higgins was super efficient on the offensive end scoring the ball at a high rate from beyond the three point line. He showcased his versatility while also using his handle to get past his defender for some easy points in the paint. He was named InStat MVP of the title game after ending Big Shots Southeast Showdown averaging over 15 points per game. In the title game he poured in 16 points and did it with ease. He is an exceptional shooter and connected on multiple threes in every contest. The way that he uses his shot to his advantage is special to see, mainly because it allows him space to blow past defenders to score or find the open man. Higgins is an interesting prospect with great size for his position. Look for him to have a breakout year.
Another Standout performer in the 17U division were multiple people form Moravian Prep National. They had a handful of players land in the top 10 in scoring while thats no surprise due to their explosive offense. Isaac Ellis Led the entire division in scoring with over 18 points after posting back to back 18 and 19 point performances. Isaac Ellis is an 8th grade standout that has been playing up against 17U competition all year. He never backs down form the competition and never seems to disappoint in his play. Juan Gorosito, Eli Ellis, Lane Lauderbaugh and Mayar Wol were others that took part in the high scoring offense after all pouring in games of 20 plus. Wol had the highest scoring game in the 17U division after exploding for 36 in their first game of the tournament. Wol is one of the top players in NC's class of 2023. The 6'8 SF can do just about everything with the rock. He scores it very well from all three levels is very well rounded.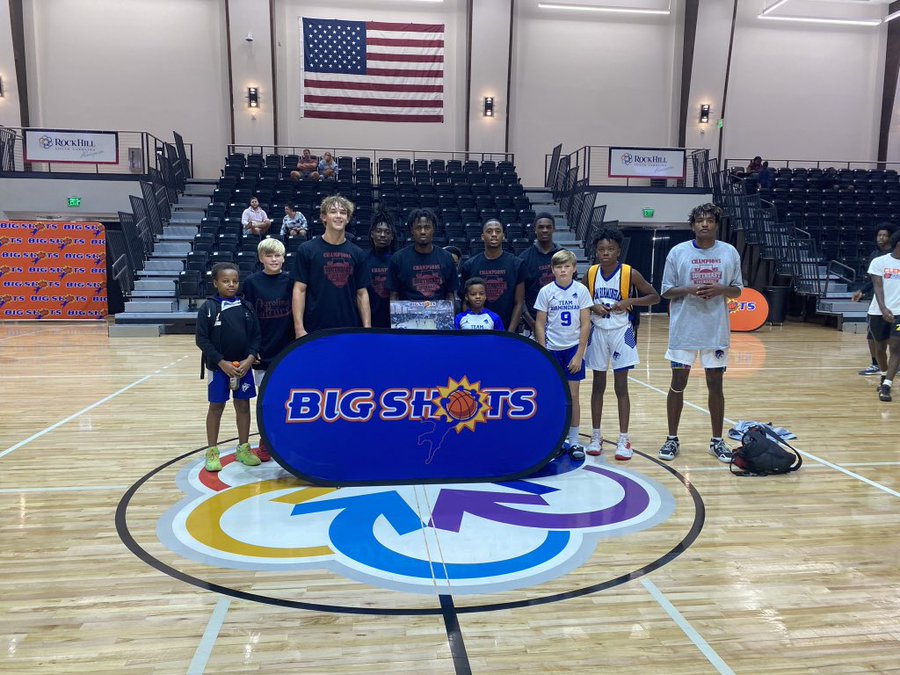 CHAMPS: Birmingham Wildcats-61
RUNNER-UP: Team Vision- 56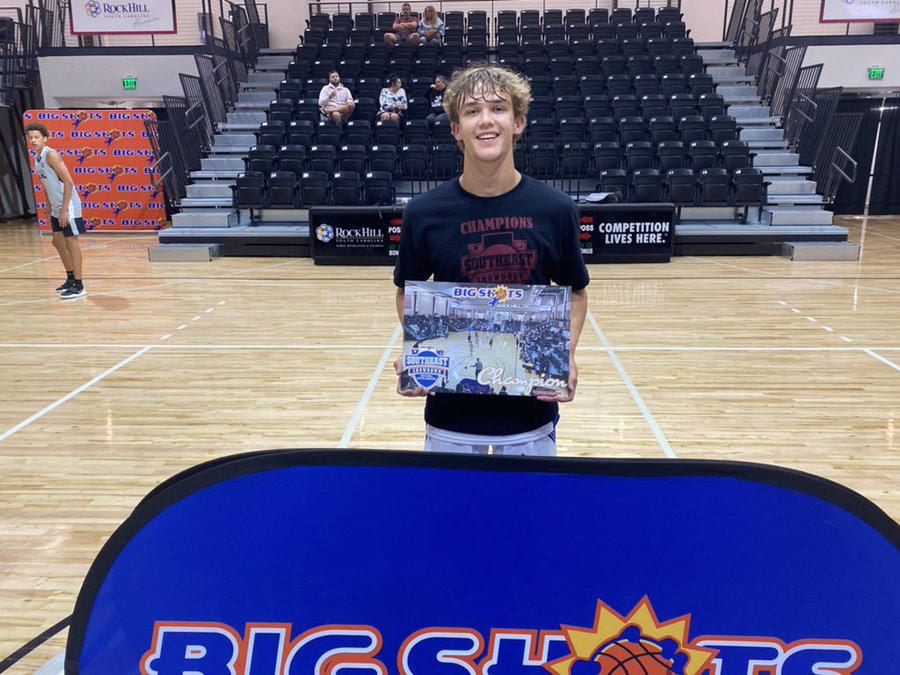 MOST OUTSTANDING PLAYER: Tanner Higgins
ALL TOURNAMENT TEAM:
Botetourt Dazzle- GATA BASKETBALL ACADEMY 12 Ashton Bramblett 2022 6-1 SG Lord Botetourt
Botetourt Dazzle- GATA BASKETBALL ACADEMY 1 Jackson Crawford 2023 5'10'' PG Lord Botetourt
Moravian Prep National 15 ELI ELLIS 5'11
Moravian Prep National 3 JUANSE GOROSITO 6'1
Moravian Prep National 11 JACKSON HOLT 6'3
Moravian Prep National 2 HAMILTON CAMPBELL
Moravian Prep National 2 ISAAC ELLIS
Moravian Prep National 2 Daniel Thomas
Moravian Prep National 2 THOMAS TUT
Moravian Prep National Mayar Wol
Moravian Prep Regional (NC) 2 HAMILTON CAMPBELL 2023 6'0 MORAVIAN PREP
Moravian Prep Regional (NC) 14 AHMAD JOHNSON 2023 6'0 MORAVIAN PREP
Strong Center White 5 Jacob Wayand 2024 5'10 G UNKNOWN
Team Birmingham Wildcats 23 Tanner Higgins
Team Birmingham Wildcats Thomas Sumpter
Team Top 150 Khamari Faulks 2023 6'2 G Phoebus
team vision 33 DYLLAN BARNWELL 2022 6-9 C NORTH BUNCOMBE
team vision 5 DANTE OLIVER 2023 6'5 G asheville christian academy
LEADING SCORERS:
PPG
J. GOROSITO26.0
L. LAUDERBAUGH20.0
I. ELLIS18.5
J. Crawford18.5
T. HIGGINS15.5
E. ELLIS15.0
J. ?14.5
M. WOL14.0
D. THOMAS13.5
D. BARNWELL13.5
J. Wayand12.7
A. Bramblett12.5
I. BLUE11.5
T. SUMPTER10.5
J. HOLT10.3
C. KEARNEY10.0
T. Dallas10.0
I. ELLIS9.7
A. JOHNSON9.5
J. Lewis9.3
UPCOMING EVENTS: