Rock Hill, SC- Big Shots Carolina Labor Day Classic was a standout event held at the Rock Hill Sports and Events Center. It was filled with some of the nation's best as they competed for a chance to take home the title. There was elite level talent and some new up and coming stars. Big Shots Carolina Labor Day Classic was a great tournament on the holiday weekend.
Isaiah Henry put on a show in the JV division at Big Shots Carolina Labor Day Classic averaging more than 17 points per game and absolutely stealing the show in the title game. He led Team Eat to the championship game as they faced Elite 1 Harris in one of the more anticipated games of the weekend. Henry was one of the key guys to help Team Eat capture the JV division title after defeating Elite 1 74-58. He was unconscious from three point land, pouring in 7 threes and finishing with a game high 27 points. The standout guard is one of the top 3 players in NC's class of 2025 and proved exactly why. With such a dominant performance in the title game it is clear that Henry is here to stay and will blossom as one of the top players in the state. He not only can light it up from deep but he has a great frame & uses his size perfectly. One thing that stood out about Henry was that he uses his shot very well to blow past defenders, he has a unique blend of skills and as only a freshman he will have a bright future. Henry had some help from teammate Jonah Lawrence who averaged 15.5 points per game and scored 17 in the title game. Lawrence is another top prospect in the class of 2025 and it was obvious after watching him over the weekend. Lawrence has the ability to put moves together and make them seem easy. He can score the ball on all three levels and handles the rock very well. After watching him play over the course of multiple games it was easy to see that Lawrence is very consistent. You know what you are going to get from him every game and that is a combo guard that can not only create for himself but open up lanes for teammates as well. The combination of these two guards & players like Chris Eagan, Wes White, & Brent Banks is the reason why this 2025 team is one of the top teams at Big Shots. They are very impressive at every position and play very well together. Look for Team Eat to do some damage in the coming years.
Another Standout in the JV division was Camden Edmonds of the Winston 76'ers 2024. Camden put on an offensive clinic scoring the ball at a high rate, averaging a division high 25.8 ppg. In the opening game of the tournament he set the record straight by scoring 29 points accounting for over half of his teams total points. In the second game of the tournament against Big Shots Elite NC Lewis he went even bigger and dropped 33 points securing the win. The 6'4 SG is a sharp shooter and can get it done on all levels. Edmonds not only scored the ball extremely well but he was impressive at getting his teammates open and leading his team by example. He never gave up on a play and hustled 24/7. Look for a big year from Edmonds as he enters his sophomore year at West Stokes.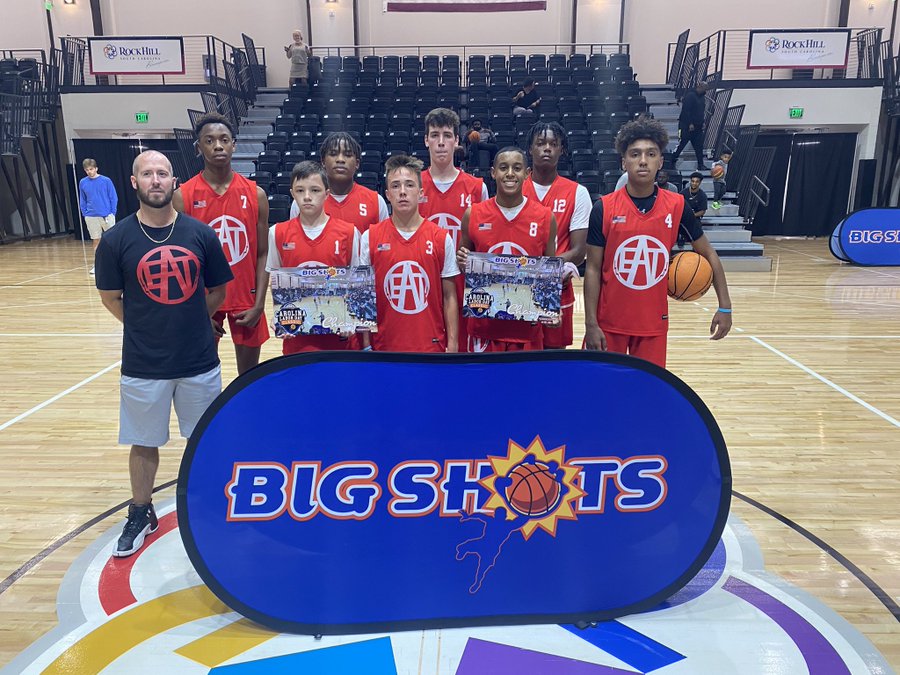 CHAMPS: Team Eat 2025 National- 74
RUNNER-UP: Elite 1 Harris- 58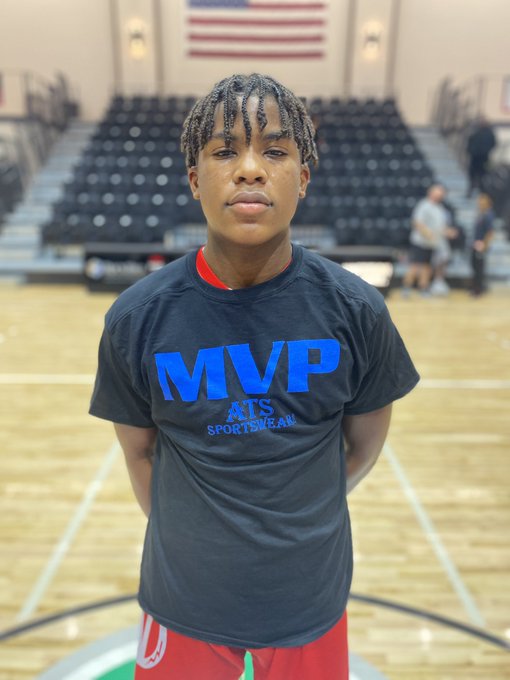 MOST OUTSTANDING PLAYER: Isaiah Henry
ALL TOURNAMENT TEAM:
7th Nation Warriors 11 Sam Quebedeux 2026 5'6 Guard Epiphany
7th Nation Warriors 20 Torrian Staten 2026 5'6 Guard HJ Macdonald
Big Shots Elite NC 2024 Lewis 3 TRAVELLE BRYSON
Big Shots Elite NC 2024 Lewis 5 FOUR PETRE
Big Shots Elite NC 2024 Lewis Sam Martin
Team Eat 2025 5 Isaiah Henry
Team Eat 2025 14 Chris Eagan
Team Eat 2025 4 Jonah Lawrence
Elite 1 2025 5 DORIAN REEVES
Elite 1 Doyle 24 ANDERSON LEE
Elite 1 Doyle 13 MAC MULFORD
Elite 1 Doyle 11 MARCO PAPIS
Elite 1 Doyle 4 JAYDEN ROSS
Elite 1 Harris 24 DYLAN DELUCA
Elite 1 Harris 1 MARKIEST HOUSTON
Elite 1 Harris 11 QUAY WATSON
Hurricanes Elite AAU 6 Torrey Harris 2025 5-8 Sg NCHS
Hurricanes Elite AAU 8 Malik Roberts 2024 6-3 Sg NCHS
RIchmond Jammers 14U 33 Raymond Knotts
Team Charlotte UAA 14 5 CARSON EVANS
Team Charlotte UAA 14 3 ELIJAH GRIER
Team Charlotte UAA 14 32 Ducem
Team Charlotte UAA 14 2 Cam Newman
Team Charlotte UAA 14 13 NICK HAILEY
Winston 76ers 2024 21 Camden Edmonds 2024 6-4 SG West Stokes
Winston 76ers 2024 35 Ethan Ratledge 2024 6-2 F Davie County
Carolina Hoopzters Gold 10 Tucker Scholls 2027 5'5 PG St Mary's
LEADING SCORERS:
PPG
C. Edmonds25.8
F. PETRE22.7
T. BRYSON18.7
I. HENRY17.0
J. LAWRENCE15.5
B. REDMON14.7
C. MINGO13.0
Q. WATSON13.0
E. GRIER12.5
A. LEE12.3
S. Quebedeux12.0
T. Thompson12.0
R. Knotts11.3
J. PATTON11.0
N. DIAZ11.0
N. HAILEY11.0
Z. Holloway10.8
D. DELUCA10.3
T. Scholls 9.3
D. REEVES9.0
UPCOMING EVENTS: