Rock Hill, SC- Big Shots Rock Hill Finale was an exceptional event held at the Rock Hill Sports and Events Center. Many teams from up and down the east coast came out to showcase their skills. It was filled with top talent & was full of sleepers that had breakout performances. Big Shots Rock Hill Finale was a great tournament to end out the summer season.
Team Unleashed SC was very dominant in the 14U division beating their opponents by an average of over 20 points per game. They had a handful of All Stars on their team that helped lead them to the title game. In the end it was InStat MVP Lamont Britt Jr that exploded in the championship game, scoring 16 points. Team Unleashed came out to a quick start giving them a double digit lead and never looked back. When it was all said and done Team Unleashed took home the 14U title defeating Elite 1 Doyle 52-21. It was the teams top 3 that made them unstoppable as Treyvon Smith, Lamont Britt Jr, and Tyquan McDuffie all averaged near double figures for the weekend. Smith was special leading his team on both ends. This team is very well coached and you can tell that they take pride in playing basketball the right way. Not only are they very efficient on the offensive end, but on the defensive side of the ball they were elite. Team Unleashed SC held their opponents to an average of under 27 points per game.
A couple of other standout performers in the 14U division were teammates Dickson Mclean & Mehki Herron from Team Hope Polley as well as Jayden Ross from Elite 1 Doyle. Mclean led the entire division in scoring, averaging 12.7 ppg while teammate Herron was right behind him averaging 12 ppg. Mclean was impressive throughout the course of all three games, increasing his score as the games went on. He exploded in the semifinal game against Elite 1 Doyle scoring his tournament high 20 points. Unfortunately Jayden Ross was on the other end as he scored 18 points to help Elite 1 Doyle take the win and move on to the championship game. Ross ended the tournament averaging over 11 ppg.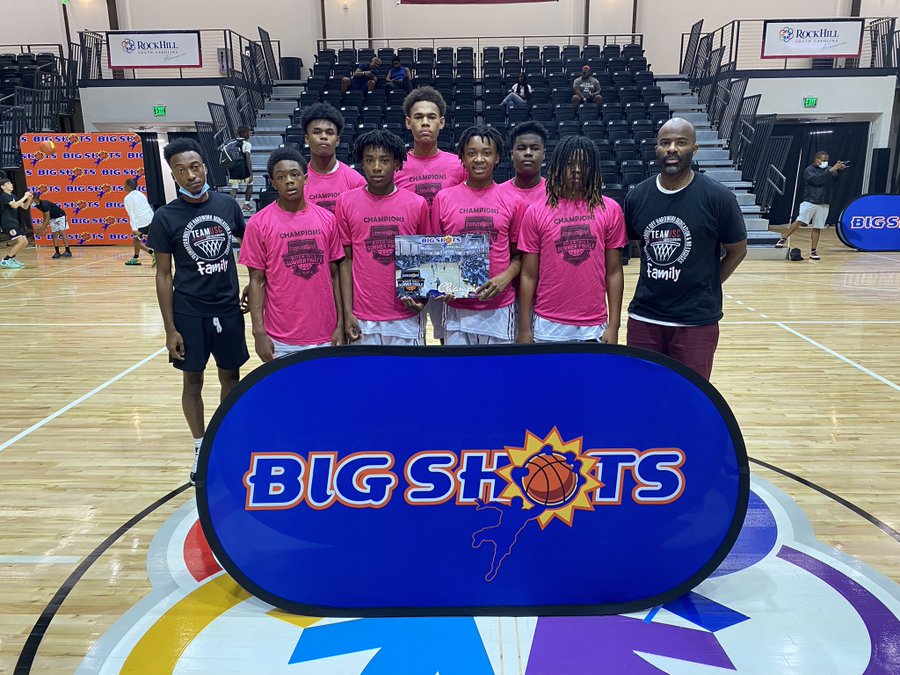 CHAMPS: Team Unleashed SC
RUNNER-UP: Elite 1 Doyle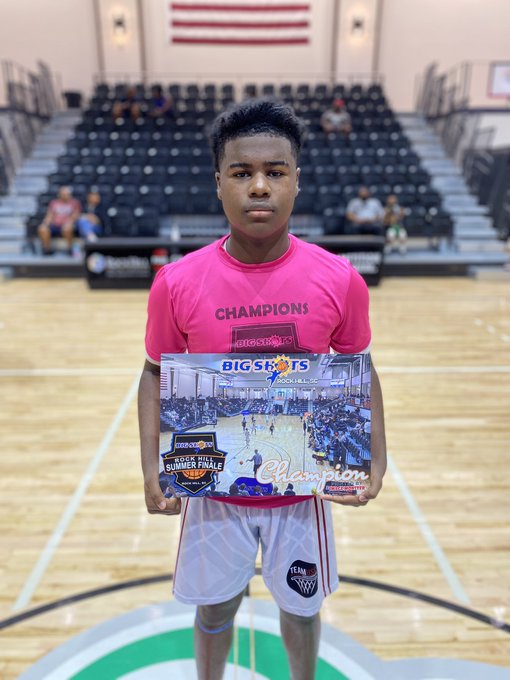 MOST OUTSTANDING PLAYER: Lamont Britt JR
ALL TOURNAMENT TEAM:
Elite 1 2025 32 OTAJI FLETCHER
Elite 1 2025 24 MAC MULFORD
Elite 1 Doyle 24 ANDERSON LEE
Elite 1 Doyle 4 JAYDEN ROSS
Elite 1 Doyle 20 SALLU SCOTT JR.
Mavs Elite 33 Wyatt Haines 2025 6-0 Forward Marvin Ridge
Mavs Elite 13 Jack Sheridan 2025 6-0 Forward Marvin Ridge
Premier Players 11 Broderick Anderson 2026 6-1 Center E.L. Wright Middle School
Premier Players 24 Quentin McGill 2026 5-5 Point Guard Muller Road Middle School
Premier Players 2 Donovan Mickle 2026 5-7 Point Guard Muller Road Middle School
Team HOPE 2025 Gripper 4 AHMARI HICKS
Team HOPE 2025 Gripper 1 BRAYLEN BOWMAN
TEAM HOPE 2025 POLLEY 8 MEKHI HERRON 2025 6'0 guard Kannapolis Middle School
Team Unleased SC 1 Kam Williams 2025 5'10 PG
Team Unleased SC 35 Joseph Ahart 2025 6'5 F Legacy Early
Team Unleased SC 4 Trayvon Smith 2025 6'5 F Gray C
Team Unleashed SC 14U 5 LAMONT BRITT, JR.
Team Unleashed SC 14U 22 TYQUAN MCDUFFIE
Rizin Stars 23 Nevan Gaither
LEADING SCORERS:
PPG
D. MCLEAN12.7
M. HERRON12.0
J. ROSS11.3
J. Sheridan10.3
A. LEE10.3
K. WILLIAMS10.3
T. SMITH10.0
A. HICKS9.7
T. MCDUFFIE9.5
D. Mickle9.3
V. JOHNSON9.0
M. MULFORD8.5
N. GAITHER7.7
B. AUSTIN7.5
D. REEVES7.3
B. BOWMAN6.0
J. AHART6.0
D. JACKSON5.8
J. Mozie5.5
UPCOMING EVENTS: