Rock Hill, SC- Big Shots Rock Hill Finale was an exceptional event held at the Rock Hill Sports and Events Center. Many teams from up and down the east coast came out to showcase their skills. It was filled with top talent & was full of sleepers that had breakout performances. Big Shots Rock Hill Finale was a great tournament to end out the summer season.
The Columbia Celtics were stacked with talent from top to bottom, dominating games with their guard play. The team had a number of elite guards that were named All Stars in the division. Dezmond Grant, Eli Nimmons, Sheldon Davis, & Emory Chaney made up a big chunk of the Celtics production. Grant was one of the top guards in the division as he showed composure through every situation that was thrown at him. The Columbia Celtics captured the 11U championship title after defeating Rizin Starz 64-22. In the title game Emory Chaney had it going on the offensive end. Chaney was named InStat MVP in the title game as he exploded for for 24 points. He had it going from all angles in the title game, finishing off the weekend with his tournament high.
Another Elite performer in the division was arguable the most impressive player at Big Shots Rock Hill Finale and that was Cy Bouie. Bouie not only led the 11U division in scoring but he also led all divisions in scoring, averaging over 28 ppg. He is a dynamic guard in the 2029 class and is so skilled at such a young age. Bouie is arguable the best player in the states 2029 class. He has an elite shot and lights up the competition from the 3 point line. In every game that Bouie played over the weekend he connected on more than 4 threes. In a game Saturday against the Columbia Celtics he was on fire, making a tournament high 7 threes in the ball game.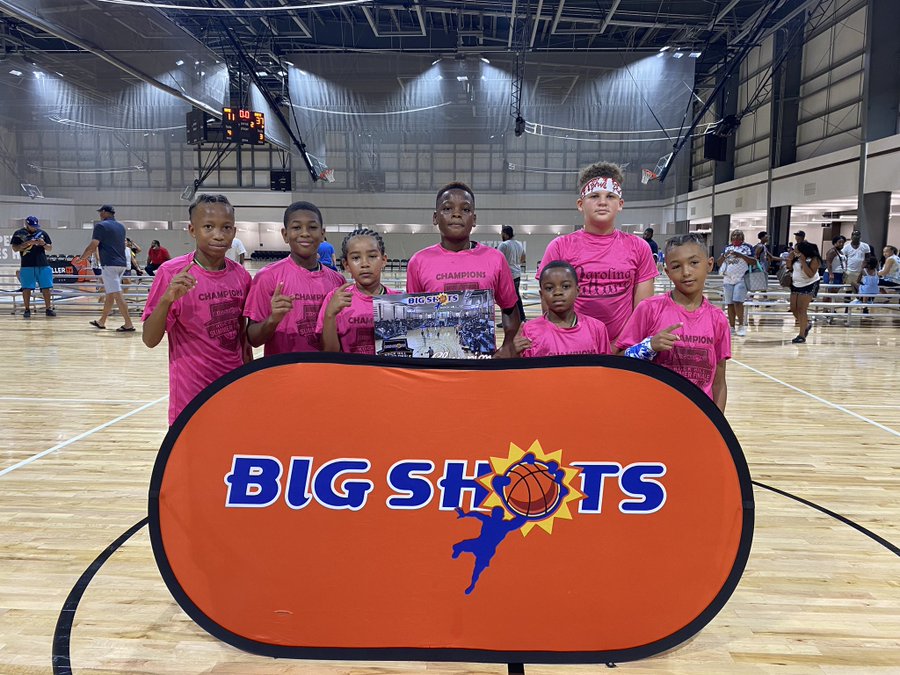 CHAMPS: columbia Celtics-64
RUNNER-UP: Rizing Starz- 22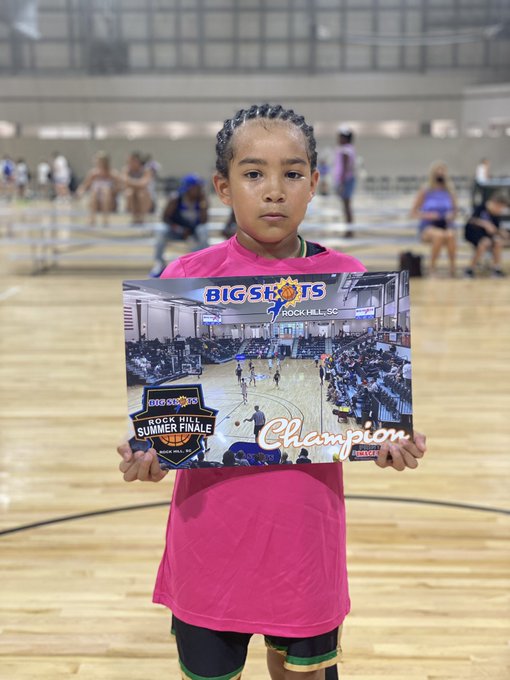 MOST OUTSTANDING PLAYER: Emory Chaney
ALL TOURNAMENT TEAM:
Carolina Culture (11U) 1 Cy Bouie
Rizin Starz 11U 10 DARRYL WASHINGTON
Carolina Culture (11U) 5 DARRIAN WEBSTER
Columbia Celtics 2029 10 Emory Chaney 2029 4-8 G Corvian Community School
Columbia Celtics 2029 4 Bryson Faulk-Warner 2029 5-9 Center North Carolina Leadership Academy
Columbia Celtics 2029 1 Dezmond Grant 2029 5-1 SF Bethel Hanberry Elementary
Columbia Celtics 2029 13 Babar Johnson 2029 5-4 PF, C Killian Elementary
Columbia Celtics 2029 11 Eli Nimmons 2029 4-10 PH Bethel-Hanberry Elementary
Felton Elite 40 MALACHI BOOKER
Felton Elite 34 SHANE GOINES
Felton Elite 2 ISAAK HAYES
Felton Elite 3 DONAVIN JONES
LEADING SCORERS:
PPG
C. BOUIE28.0
I. HAYES23.5
S. GOINES13.0
A. GREY12.5
M. BOOKER12.5
D. Grant10.3
D. JONES9.0
E. Nimmons9.0
S. Davis8.3
E. Chaney8.0
D. WEBSTER7.5
F. GOODSPEED7.5
B. Johnson 6.3
C. DAVIS5.0
R. GROOM5.0
J. Wright4.7
M. PARHAM4.5
T. THOMAS4.0
UPCOMING EVENTS: