Myrtle Beach, NC- Big Shots Myrtle Beach Live 2 was another standout event to tip off the Live Period. It was held at the Myrtle Beach Sports Complex, and it was filled with elite talent & some of the top teams. The gym was full with college coaches looking at some of the nation's best & to find their next prospect.
Team 1 of 1 Elite came for one reason and one reason only. That reason was to win titles, and thats what they did. Team 1 of 1 won back to back 14U titles at Myrtle Beach Live 1 & 2. Gervonte Ware & LJ Rush of Team 1 of 1 were named Co-MVP's for Myrtle Beach Live 2. Ware is a special player, he is 6'7 and dominates on both ends off the floor. He is a versatile forward with a solid all around game. LJ Rush exploded in the first game of Myrtle Beach Live 2 with a 31 point performance. The super quick guard gets downhill fast and is tough to handle. He utilizes his speed to create distance for his shot or to blow by his defender. Rush finished the weekend averaging over 17 points.
Carlos Neely of Greensboro Warriors & Myles Montgomery of WV Wildcats were also standout performers in the 14U division. They were tied at the top of the leaderboard in scoring with 18 ppg. Neely finished out the tournament with a bang scoring 28 points against Truth Elite. Montgomery is a consistent guard who never forces the issue. He scores the ball at a high rate and is relied upon to help lead his team every game.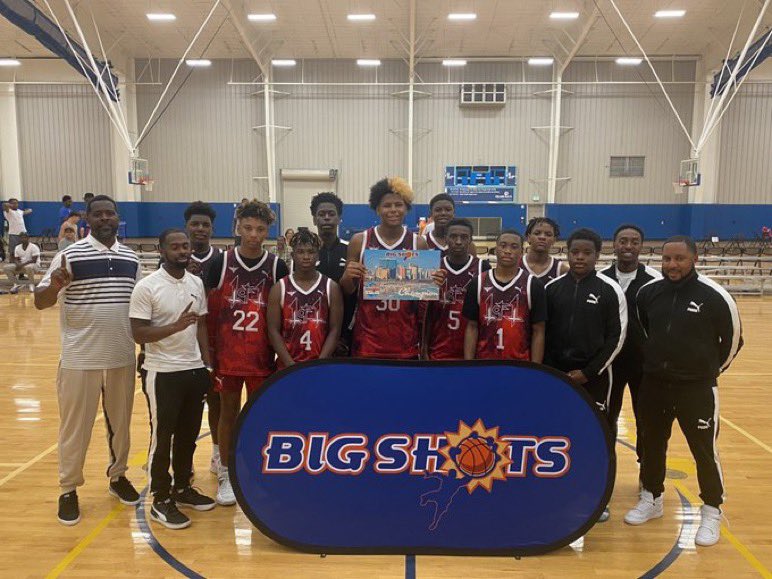 CHAMPS: 1 of 1 Elite
RUNNER-UP: Big Shots Heat Elite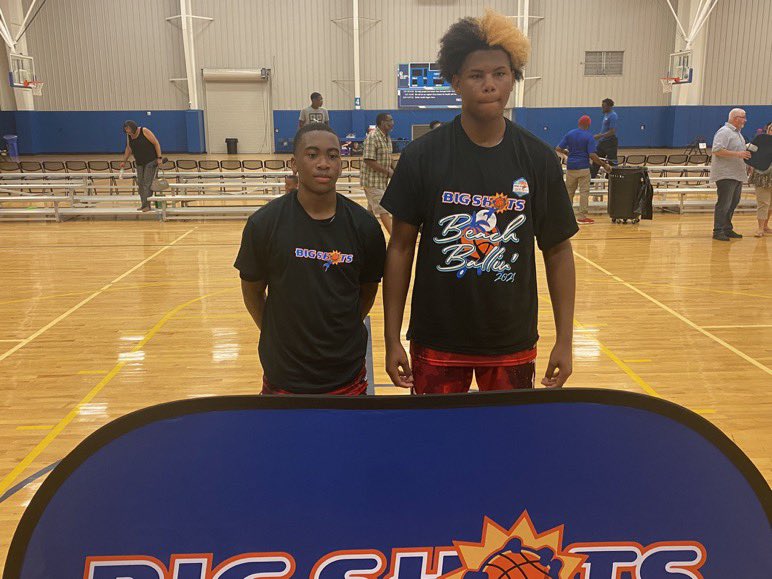 MOST OUTSTANDING PLAYER: Gevonte Ware & LJ Rush
ALL TOURNAMENT TEAM:
TEAM 1 OF 1 ELITE 2025 35 Jeremiah Jackson 2025 5-10 PG
TEAM 1 OF 1 ELITE 2025 Cam'ren Reyes 2025 5-10 Guard
TEAM 1 OF 1 ELITE 2025 30 Gevonte Ware
1 of 1 Elite 1 LJ Rush
Big Shots Heat Elite Malachi White
Truth Elite Powered by NLPB 204 8 AJ Strickland
Truth Elite Powered by NLPB 204 5 Ivion Smith 2025 5-10 G West Craven Middle
WV Wildcats 10 Myles Montgomery 2025 5-11 G/PG
WV Wildcats 2 Eli Roberts 2025 6-5 G/Forward
Big Shots Heat Elite 11 Zymicah Wilkins 2025 6 '6 Forward
Bigshots Tri Cities 2025 1 Zander Phillips 6'2 Guard
Flight 22 2025 1 Nathan Jarrell 2025 5'6 Combo Guard Ashley High School
Flight 22 2025 9 Charles Kornegay III 2025 6'2 Power Forward Hoggard High School
Flight 22 2025 24 Nathan Sweeney 2025 5'8 Shooting Guard Hoggard High School
Flight 22 2025 7 Elijah Hebron 2025 5'10 Small Forward Topsail High School
Greensboro Warriors (14U) 5 Tayshawn Mann 2025 5'10 Guard Western Guilford
Greensboro Warriors (14U) 3 Carlos Neely 2025 5'9 Guard Western Guilford
Big Shots Heat Elite 25 Landin Barnes 2025 6 '5 Center
Harnett County Hornets 14u Jackson Cullen
HHBA Lightning 12 Jackson Lockard
LEADING SCORERS:
PPG
C. Neely18.0
M. Montgomery18.0
L. Rush 17.7
Z. Phillips17.5
T. Mann17.0
Z. Wilkins16.3
E. Roberts16.0
C. Lloyd13.7
J. Avila12.7
L. Honaker11.5
J. Cullen11.3
K. Turner-Scott 11.0
N. Jarrell11.0
K. Phillips10.7
Z. Spencer10.7
C. Creasy10.5
C. Kornegay III10.0
G. Ware9.7
C. Locklear9.0
J. Wiggins9.0
UPCOMING EVENTS: