Myrtle Beach, NC- Big Shots Myrtle Beach Live 2 was another standout event to tip off the Live Period. It was held at the Myrtle Beach Sports Complex, and it was filled with elite talent & some of the top teams. The gym was full with college coaches looking at some of the nation's best & to find their next prospect.
Santino Moore was one of the top players at Big Shots Myrtle Live for his dominate play in the 14U division. In the title game Moore exploded for 36 points, scoring the ball every which way. He led Rock It Sports Select to a 14U Blue title after defeating WV Impact 65-33. Moore is a special player, he has great length and size which he utilizes on both ends off the floor. He has the ability to break down his defender while also knocking in the jumper. Defensively he can be used in a lot of ways due to his ability to switch onto many positions. He finished the tournament leading all scorers in the division with 21.3 ppg.
Another standout in the division Alex Starcher from WV Impact. Starcher was the teams number one scoring option and he didn't disappoint, averaging over 14 ppg. He scored a team high 20 points in the semi final game to help his team get the win. Starcher is a 6'1 guard in the class of 2025.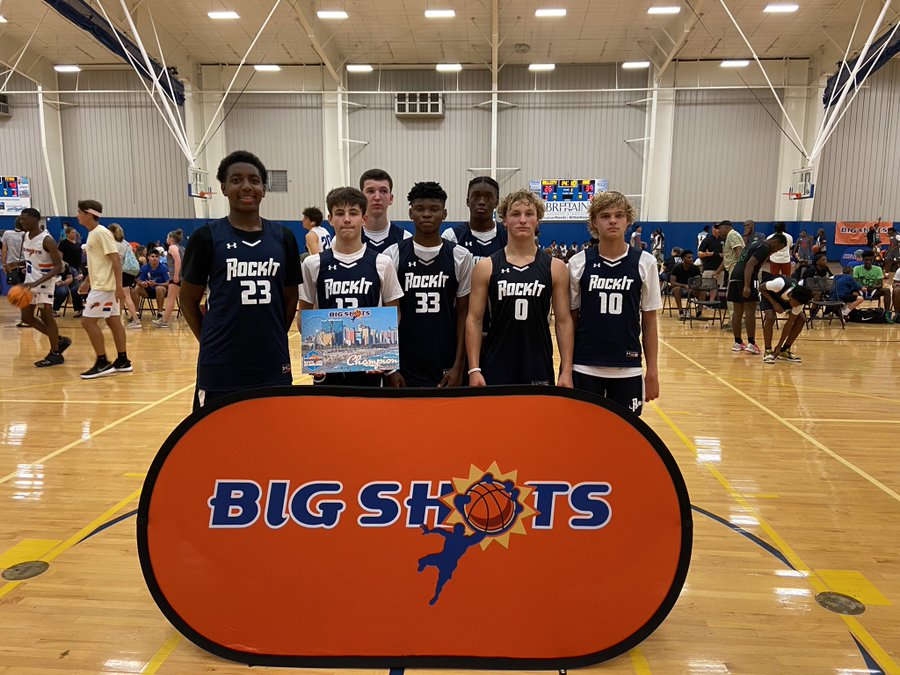 CHAMPS: Rock It Sports Select
RUNNER-UP: WV Impact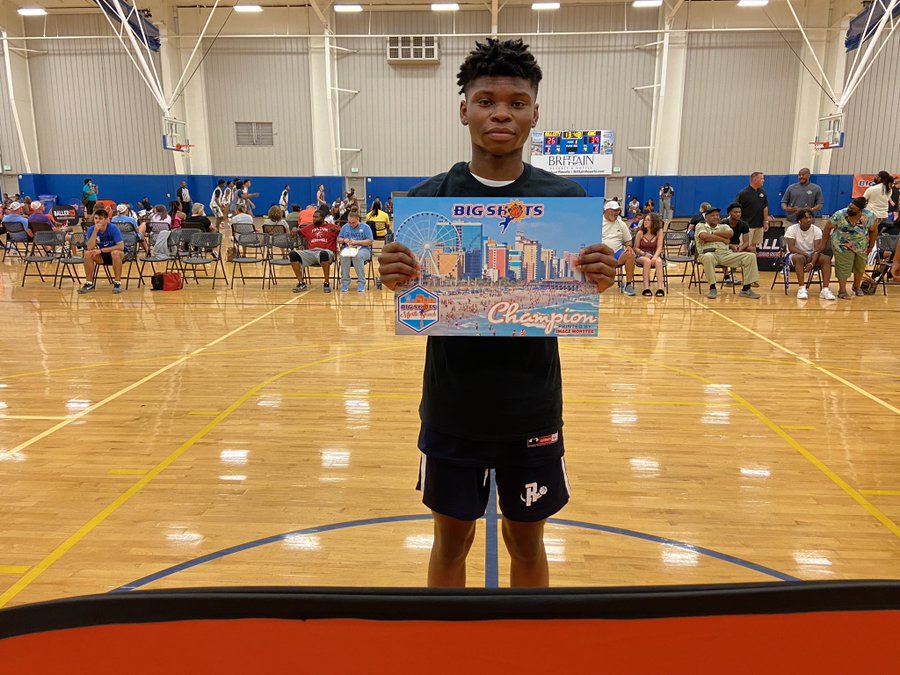 MOST OUTSTANDING PLAYER: Santino Moore
ALL TOURNAMENT TEAM:
Crystal coast thunder 2 Trey Jones 2025 5'10 Combo guard Morehead middle school
HTOWN ELITE 23 Kiyare Keyes 2025 5-9 C Western Heights Middle School
SC Tigers 4 Robert Johnson
NorthEastern Sports 10 Kamron Green
NorthEastern Sports 3 Johnathan Ramos
NorthEastern Sports 24 Matt Okorie
Rock It Sports 14 33 Santino Moore
WV Impact 0 Max Wilcox
WV Impact 50 Bryson Childers
Team Relentless 2025 24 Jalen Brown
Rock It Sports 14 3 Stuart Crosby
Team Relentless 2025 3 Kentaevion Moreland
WV Impact 7 Alex Starcher
Crystal coast thunder 15 Jacob Daniels 2025 6'0 G/f Ocracoke middle
HTOWN ELITE 15 Landon Somerville 2025 5-10 SF Northern Middle School
Kings Academy 0 Tyrek Wright 2025 5-8 Guard McBee middle
LEADING SCORERS:
PPG
S. Moore21.3
J. Brown 15.7
A. Starcher14.0
L. Somerville13.7
M. Wilcox13.7
J. Daniels13.0
T. Wright13.0
S. Cosby12.0
K. Moreland11.7
T. Jones11.5
B. Childers10.7
A. Smith9.3
j. Morgan 9.0
L. wilson9.0
R. Johnson8.7
X. Oree8.7
J. Hewitt8.5
T. Stephens8.3
G. Spruill7.7
UPCOMING EVENTS: