Myrtle Beach, NC- Big Shots Myrtle Beach Live 2 was another standout event to tip off the Live Period. It was held at the Myrtle Beach Sports Complex, and it was filled with elite talent & some of the top teams. The gym was full with college coaches looking at some of the nation's best & to find their next prospect.
Team Pressure defeated Big Shots Elite Mcbride 67-57 to win the 16U Blue championship. Malachi Travis was exceptional for Team Pressure scoring 15 points in the title game. Travis ending up averaging 19 ppg which landed him within top 5 of the division. He is a long, aggressive guard that can play on both ends of the floor. He opening up Myrtle Live 2 with a bang, scoring 28 against Country Roads WV.
Landon Etzel was another player that really stood out over the weekend.He played very for Hill City Crash, scoring a division high 21 ppg. He had multiple games scoring more than 23 points. Etzel is a 6'2 guard in the class of 2023.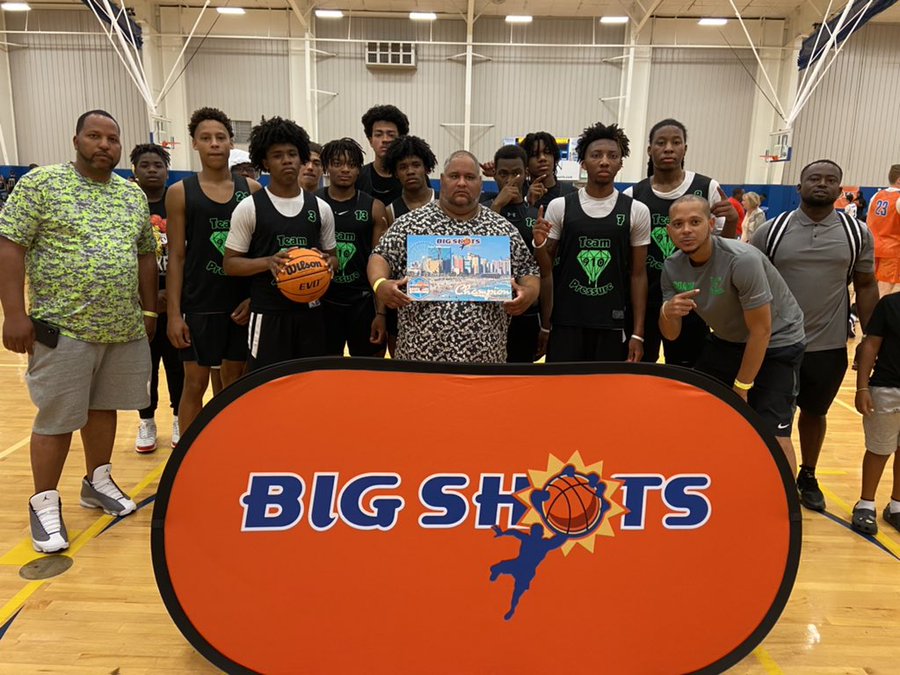 CHAMPS: Team Pressure
RUNNER-UP: Big Shots Elite McBride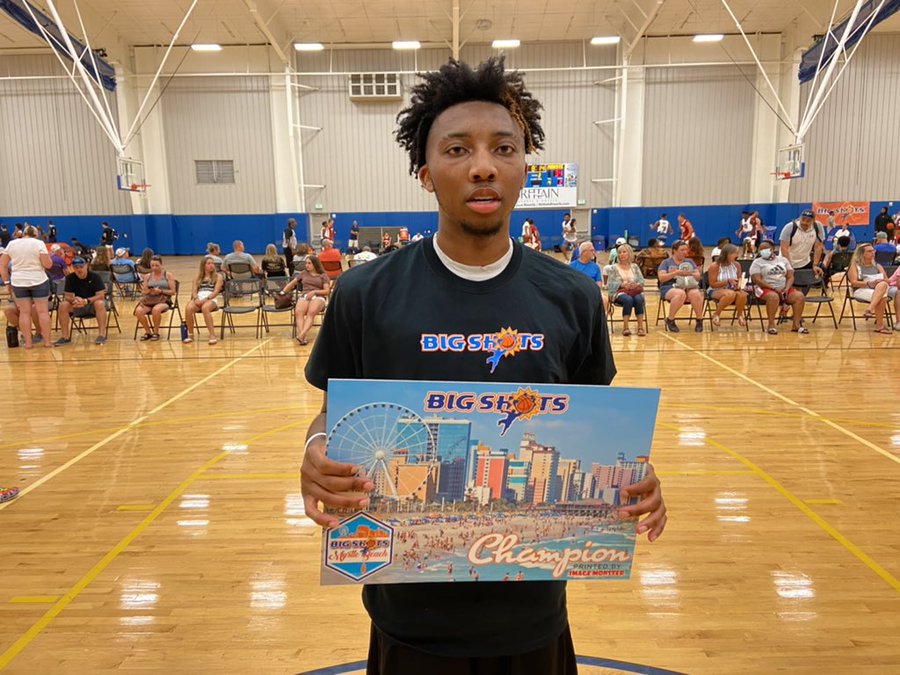 MOST OUTSTANDING PLAYER: Malachi Travis
ALL TOURNAMENT TEAM:
Big Shots Elite McBride 32 Adam Cummings 2023 6-0 Guard West Carteret
Big Shots Elite McBride 2 Dylan McBride 2023 5'11'' Point Guard West Carteret
Big Shots Elite McBride 33 Irvin Perkins 2023 6'4'' Forward Farmville
Big Shots Elite McBride 22 Worth Stack 2023 6'2'' Wing West Carteret
Big Shots Elite McBride 13 Jaxon Whitaker 2023 6'5'' Forward West Carteret
Carolina Sonics Red 12 RYAN REPIK
Carolina Sonics Red 0 PRESTON SMITH
Hill City Crash 16u Powered by Big Shots 3 Kendrick Davis 2023 5-10 PG Hargrave Military Academy
Hill City Crash 16u Powered by Big Shots 8 Landon Etzel 2023 6-2 Guard Liberty Christian Academy
Hill City Crash 16u Powered by Big Shots 44 Kalon Ross 2023 6-1 Forward E.C. Glass High School
Mid State Magic 1 Jerec Thompson
No Guts No Glory 16 2 MALEKE GREEN
No Guts No Glory 16 13 NICHOLAS QUICK
Team Pressure 910 2023 17 Randy Dockery
Team Pressure 910 2023 4 Logan Stafford
Team Pressure 910 2023 7 Malachi Travis
VA Playmakers 2023 Blue 3 Chase Nelson
VA Playmakers 2023 Blue Trey Nelson
VA Playmakers 2023 Blue Chris Blaine
VA Playmakers 2023 Blue 4 Christian Thompson
West Virginia Reign Elite 2023 14 Corey Boulden
Country Roads WV 2023 22 Noah Burnside 2023 6-1 Small Forward South Harrison High School
Harnett County Hornets 16U 30 Nathan McKoy 2023 6'3 F/C Triton High School
Team Pressure 910 2023 3 Diamante Shepard
LEADING SCORERS:
PPG
L. Etzel21.0
P. SMITH20.7
C. Boulden20.5
M. Travis19.0
R. REPIK18.3
T. Jackson15.7
C. Thompson14.5
N. Burnside14.3
N. QUICK13.0
A. Spatafore12.5
D. McBride12.3
A. Cummings12.0
C. Marcum11.8
K. Davis11.7
D. Shepard11.3
J. Knox11.3
M. GREEN11.3
D. GRANT11.0
J. Orr11.0
R. Dockery10.3
UPCOMING EVENTS: