Myrtle Beach, NC- Big Shots Myrtle Beach Live 2 was another standout event to tip off the Live Period. It was held at the Myrtle Beach Sports Complex, and it was filled with elite talent & some of the top teams. The gym was full with college coaches looking at some of the nation's best & to find their next prospect.
Drew Pittman was named Instat MVP as Team Premier defeated Team Pressure 76-65 to win the 15U Blue Championship. Pittman came up big for Premier as he chipped in 19 points in the teams most important game. He finished the weekend averaging over 13 points per game, and led his team in scoring for the tournament.
Another elite performer was Darrius Simmons from Team Pressure. Simmons was locked in offensively, finishing with a division high 21 ppg. He became more comfortable as the tournament went on, increasing his points in every game. The combination of ways Simmons can score the ball is impressive to watch. He nails it in from deep, and the next play is looking to attack the rim. Simmons gave his team everything he had in the final game, scoring 28 points.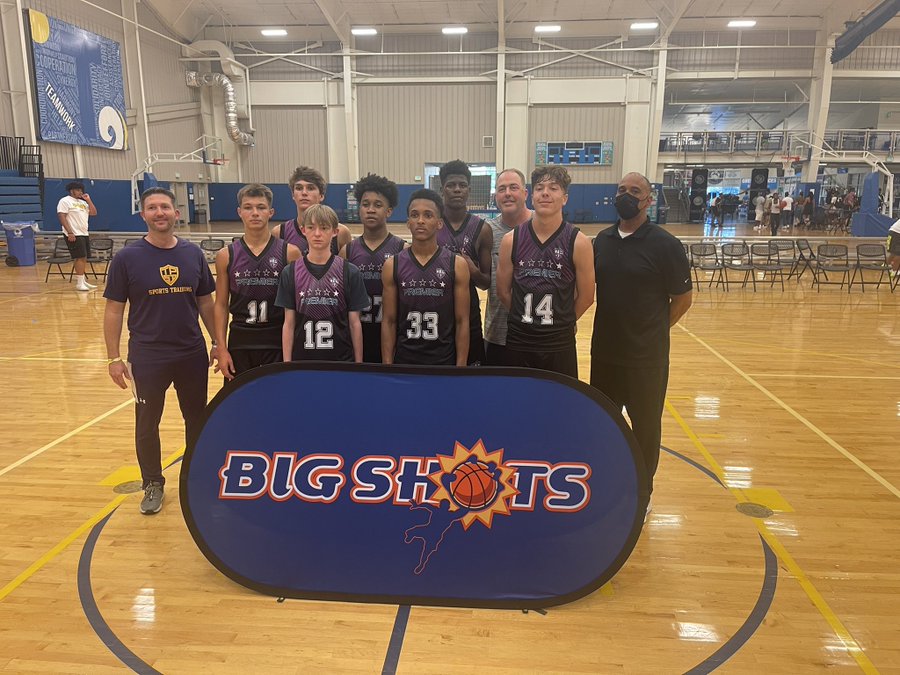 CHAMPS: Team Premier
RUNNER-UP: Team Pressure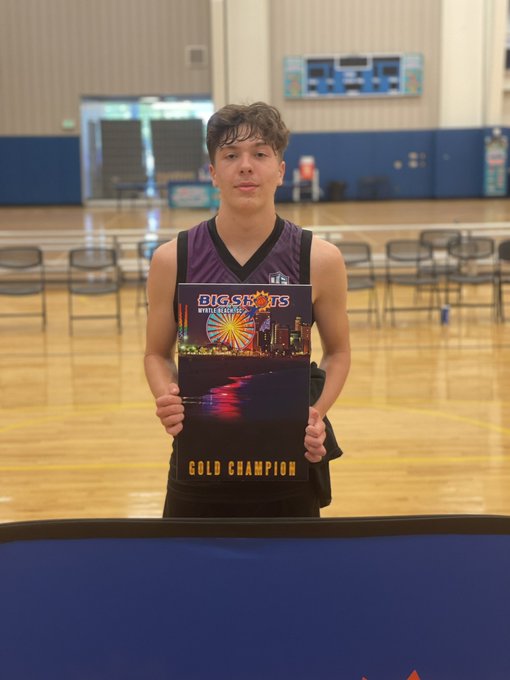 MOST OUTSTANDING PLAYER: Drew Pittman
ALL TOURNAMENT TEAM:
GA Knights 15U 15 Mouhamad Mbodj
GA Knights 15U 5 Tramarius Jones 2024 5'8 PG Tri Cities
Hill City Crash 15u Powered by Big Shots 49 Ben Smith 2024 6-0 guard
JKP Elite 7 Isaiah Hicks
Team Impact Grey 15 14 Diego Ramos Carrillo 2024 5'9 Power Forward Northwood High School
Team Pressure 910 2024 10 Darris Simmons
Team Pressure 910 2023 0 Xayden Watson
Team Premier Drew Pittman
Hill City Crash 15u Powered by Big Shots 45 Douglas Powell 2024 6-4 center
Htown Elite 2 Nahcere Keyes 2024 510 PG St.Maria Goretti
Northside Bobcats 3 Rayshaun Logan
Aftermath 12 Trenton Harrington
Aftermath 3 Jordan Alston
WV Reign Elite Jacob Maier
Team Premier Tyler Whitehurst
Team Premier Ke'vontae Lucas
UB-PA Boys 3 Eli Sterling
Team Premier 9 Levi Romero
LEADING SCORERS:
PPG
D. Simmons21.0
J. Alston18.3
X. Watson18.0
T. Jones17.7
D. Powell16.0
R. Logan15.5
T. Harrington 14.7
J. Moore14.0
N. Keyes14.0
D. PITTMAN13.5
L. ROMERO13.0
T. WHITEHURST12.8
J. Maier12.7
E. Sterling12.0
K. LUCAS12.0
K. Carter11.5
L. Stafford11.5
X. Waller11.5
M. Wooden11.0
l. Nester10.7
UPCOMING EVENTS: