Myrtle Beach, NC- Big Shots Myrtle Beach Live 2 was another standout event to tip off the Live Period. It was held at the Myrtle Beach Sports Complex, and it was filled with elite talent & some of the top teams. The gym was full with college coaches looking at some of the nation's best & to find their next prospect.
Big Shots Elite Tri-Cities defeated Vizion 2027 63-57 to take home the 12U championship. Tri-Cities were led by a handful of players but none more important than Instat MVP London Horne. Horne played well on both ends off the floor. His Teammate Tayshawn Adams was also an elite plater in the division & is another familiar name in big shots. These two have been standout performers all year long and they didn't disappoint at Big Shots Myrtle Beach 2.
Noah Mercer of College Bound Athletes put on a show in the 12U division. Mercer was elite on the offensive end, averaging a division high 17 ppg.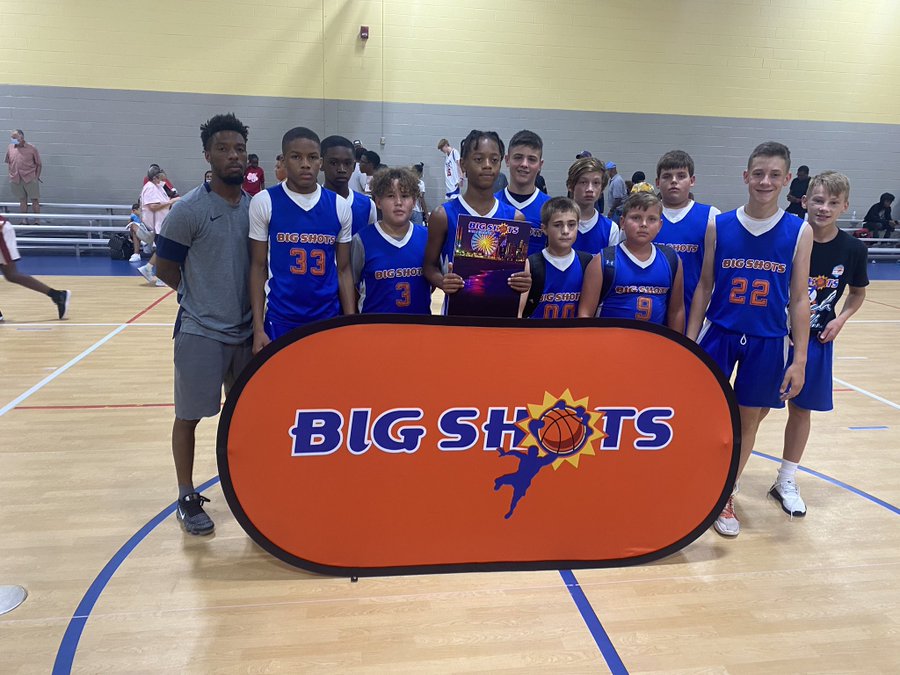 CHAMPS: Big Shots Elite Tri-cities 2027
RUNNER-UP: Vizion 2027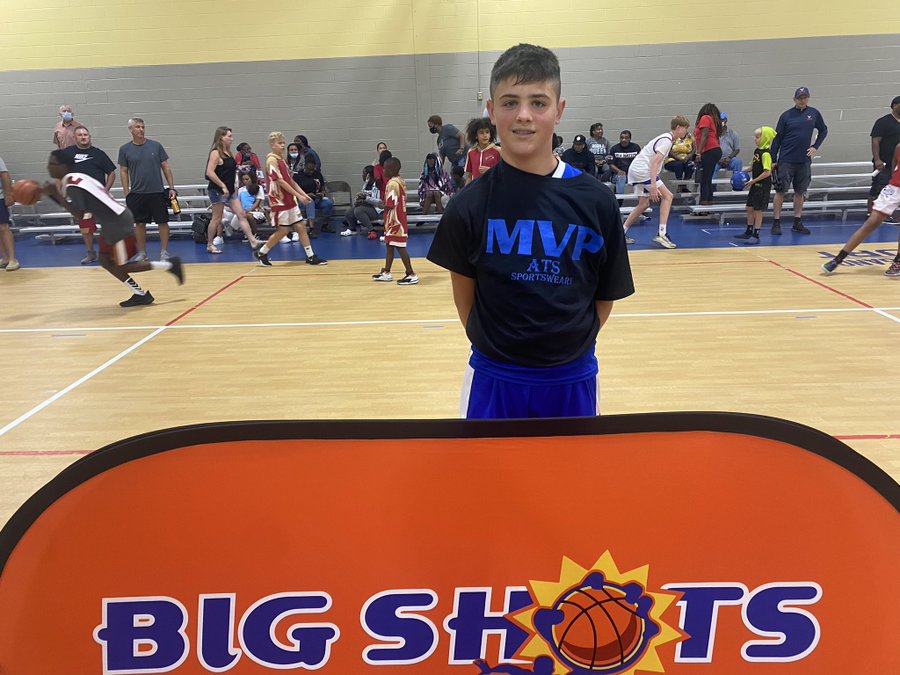 MOST OUTSTANDING PLAYER: Londen Horne
ALL TOURNAMENT TEAM:
YSE 0 Justin Mitchell
7th Nation Warriors 6th 15 Kannon Mcbride 2027 5'5 Guard Broad Creek Middle
7th Nation Warriors 6th 3 Jamarion Washington 2027 5-5 Guard Rochelle Middle
Big Shots Elite Tri-Cities 2027 Carson Asbaty 2027
Big Shots Elite Tri-Cities 2027 Tayshawn Adams 2027
Big Shots Elite Tri-Cities 2027 londen horne 2027
Carolina Zoom 10 Kingston Walker 2028 5"8 Post Mineral springs
CB Ruckus 2 Eli ramsey 2027 5'0 Guard Barrackville
CB Ruckus 7 Parker Watkins 2027 5'5 Guard South
CBA 3 Noah Mercer
WCBA White 49 Rohan Sakhrani
HTOWN ELITE 2 CALVIN MOSS 2027 5'4 2 E RUSSELL HICKS
Vizion 2027 33 Jhalil Holloway 2027 5'9 SF Linkhorn Middle
Vizion 2027 10 Harper Kauffman 2028 4'8 PG John Wayland Elementary
Vizion 2027 28 Sam Seaborn 2027 5'4 SG Henley Middle
WV Impact 24 Keaton Terry
WV Impact 34 Asher Flanery
Billies 22 Ethan Diles
LEADING SCORERS:
PPG
. Mercer17.0
E. Diles16.7
R. Sakhrani16.0
K. Terry15.3
K. Mcbride14.8
A. Flanery14.3
E. ramsey13.0
W. Montague12.3
J. Washington12.3
J. Mitchell11.3
D. JEFFRIES 11.0
Z. Lovick10.5
L. Gilbert10.3
P. Watkins10.0
J. Cetnar9.8
Z. Sherod9.7
C. Freeman9.0
J. Holloway8.3
C. MOSS8.0
K. Walker8.0
UPCOMING EVENTS: