Myrtle Beach, NC- Big Shots Myrtle Beach Live 2 was another standout event to tip off the Live Period. It was held at the Myrtle Beach Sports Complex, and it was filled with elite talent & some of the top teams. The gym was full with college coaches looking at some of the nation's best & to find their next prospect.
A Standout performer in the 13U division was Brayden Hazelbaker of Big Shots Tri-Cities 2026. Hazelbaker led his team to a 13U title, scoring 13 points.He has been an elite player all year and he didn't slow down at Myrtle Live 2. He continues to show how skilled he is, playing with a maturity that very few have at such a young age. Hazelbaker played very well on both ends, defending at a high level and cleaning the glass.
Jahmeir Byrd was also exceptional for HTown Elite as he led all scorers in the division with over 21 ppg. Byrd dropped one 30 point & two 20 point performances over the weekend. He proved to be one of the top players in the entire division. Byrd is a 6'1 forward in the class of 2026 and has a ton of potential. Byrd will be a name to remember in the 2026 class.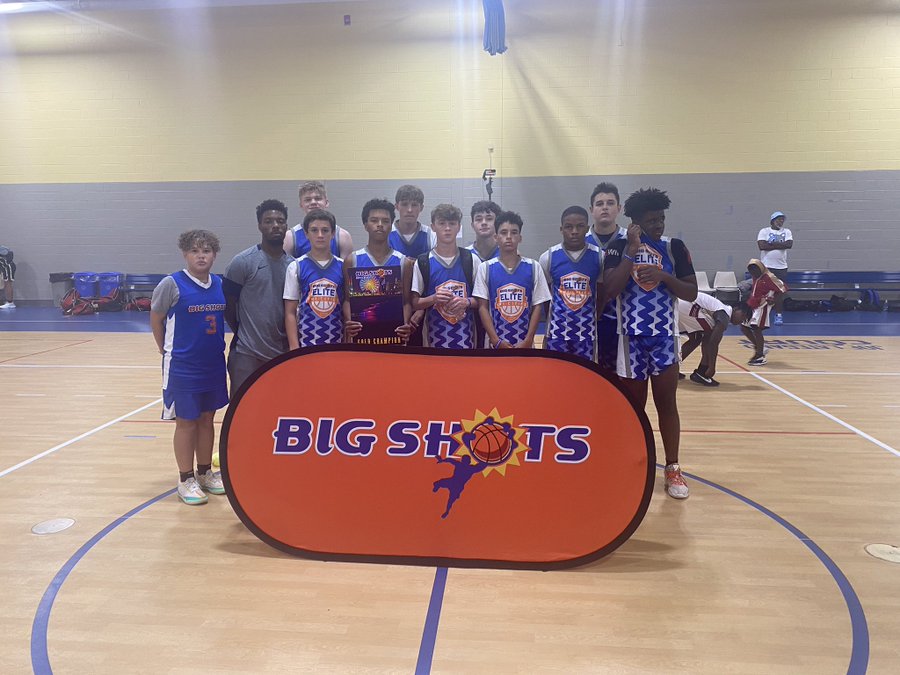 CHAMPS: Big Shots Elite Tri-Cities 2026
RUNNER-UP: WV Impact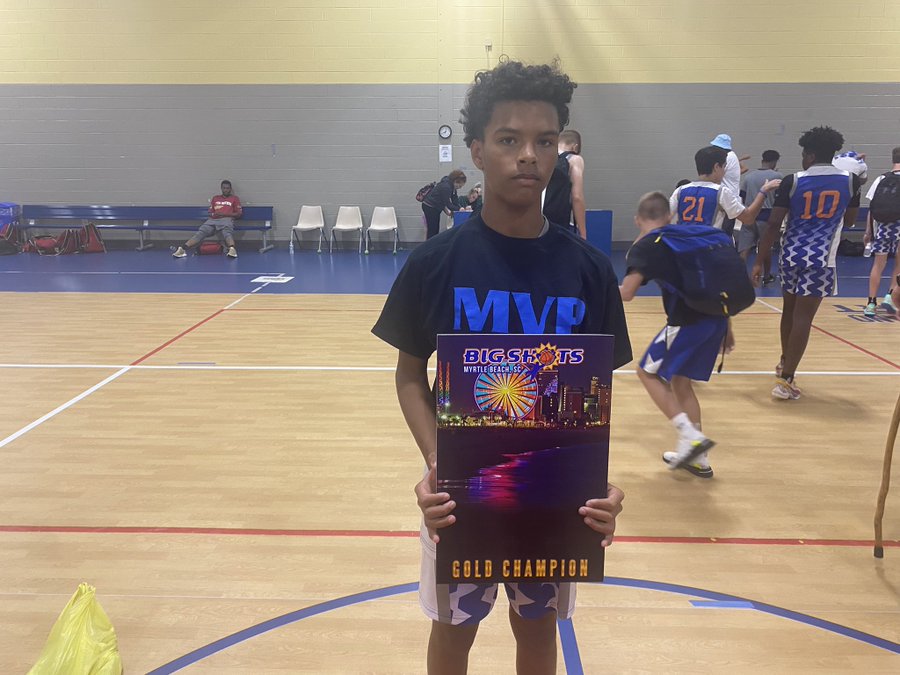 MOST OUTSTANDING PLAYER: Brayden Hazelbaker
ALL TOURNAMENT TEAM:
7th Nation Warriors 7th 2 Shelby Cherry Jr 2026 5'8 Guard West Craven
7th Nation Warriors 7th 11 Sam Quebedeux 2026 5'7 Guard Epiphany
7th Nation Warriors 7th 20 Torrian Staten 2026 5'6 Guard HJ Macdonald
7th Nation Warriors 7th 10 Jordan hawkins 2026 5'3 Guard Grover C Fields
Big Shots Elite Tri-Cities 2026 ASHTON PIERCE
Big Shots Elite Tri-Cities 2026 JACKSON SIMMONS
Big Shots Elite Tri-Cities 2026 1 Brayden Hazelbaker
Carolina Hoopzters 15 Reid Hipp 2026 6'3 F St Mary's
Carolina Hoopzters 10 Tucker Scholls 2027 5'4 PG St Mary's
Carolina Hoopzters 3 Owen Smith 2026 5'5 G St Mary's
Carolina Hoopzters 14 Ryan Stack Jr 2026 6'3 C Wren Middle
HTOWN Elite 24 JAHMEIR BYRD 2026 6'1 4 WESTERN HEIGHTS
HTOWN Elite 12 NEFTALI RIOS 2026 5'8 2 E RUSSELL HICKS
Lowcountry Storm 11 Beau Walton 2026 5'7'' Forward Moultrie
Lowcountry Storm 4 Jacob Elliott 2026 5'1'' Guard Laing
Lowcountry Storm 13 Townes VanHuysen 2026 5'11'' Forward Christ our King
WV MPACT 32 Zane Kirk 2026 5'10'' SG Parkersburg South
WV MPACT 3 Brody Radford 2026 5'6'' PG Shady Spring
WV MPACT 12 Coby Dillon 2026 5'6'' PG Woodrow Wilson
Beach City Ballers 14 Bricey Gore
Beach City Ballers 30 Elijah Williams
Prime Time Athletics Ballers 2 Brandon Surles
LEADING SCORERS:
PPG
J. BYRD21.5
S. Cherry Jr19.3
B. Surles 17.0
Z. Kirk13.7
T. Staten11.3
B. Walton10.8
B. Radford10.3
J. Elliott10.3
T. VanHuysen9.5
C. Dillon9.0
J. hawkins9.0
O. Smith8.3
S. Quebedeux8.3
R. Hipp7.7
E. Williams7.5
N. RIOS7.5
R. Stack Jr7.0
T. Scholls 7.0
W. Helmly6.5
UPCOMING EVENTS: