Myrtle Beach, NC- Big Shots Myrtle Beach Live 1 was another standout event to tip off the Live Period. It was held at the Myrtle Beach Sports Complex, filled with elite talent & some of the top teams. The gym was filled with college coaches to see some of the nation's best & to find their next prospect.
Jackson Sellars came up big for the Greensboro Warriors as they defeated Big Shots Select NC to win the 15U championship. The Greensboro Warriors had to battle it out in almost every game in order to win the title. Their final 3 games of the tournament was decided by 4 points or less. Sellars was a main reason why they escaped the title game winning by 1 point. He finished the title game with his tournament high 18 points. Sellars is a long, athletic guard that can score in many ways.
Another standout in the 15U division was Devin Anderson of Quinn Anvil 2024. Devin led the entire division in scoring with 25.7 ppg. He was on a mission offensively pouring in 30 points in multiple games. The electric guard was pouring it in on all 3 levels. He had more than half of his teams points in 2 out of their 3 games proving that he was one of the elite guards in the division.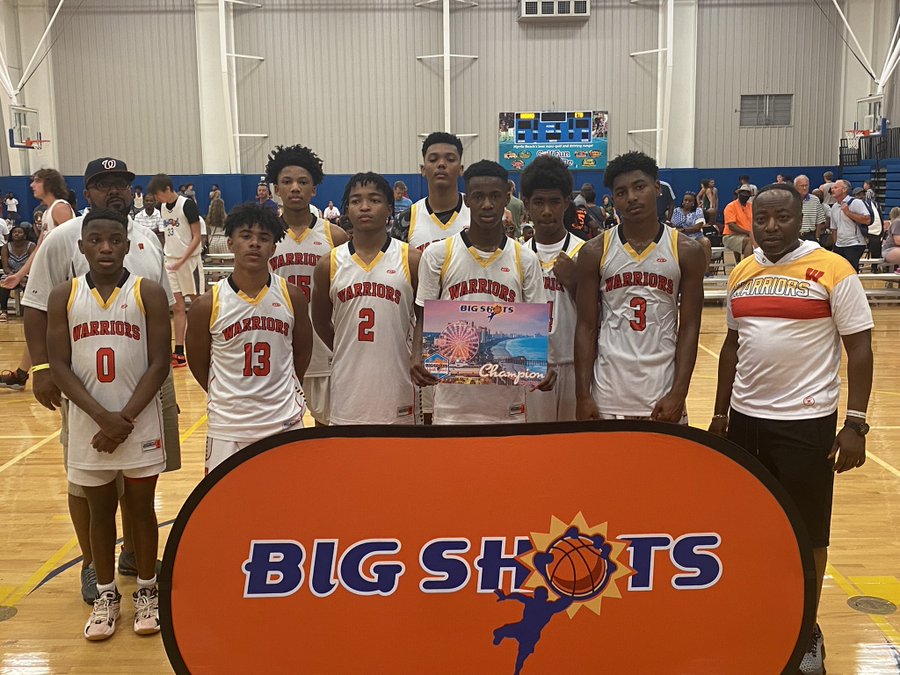 CHAMPS: Greensboro Warriors
RUNNER-UP: Big Shots Select NC 2024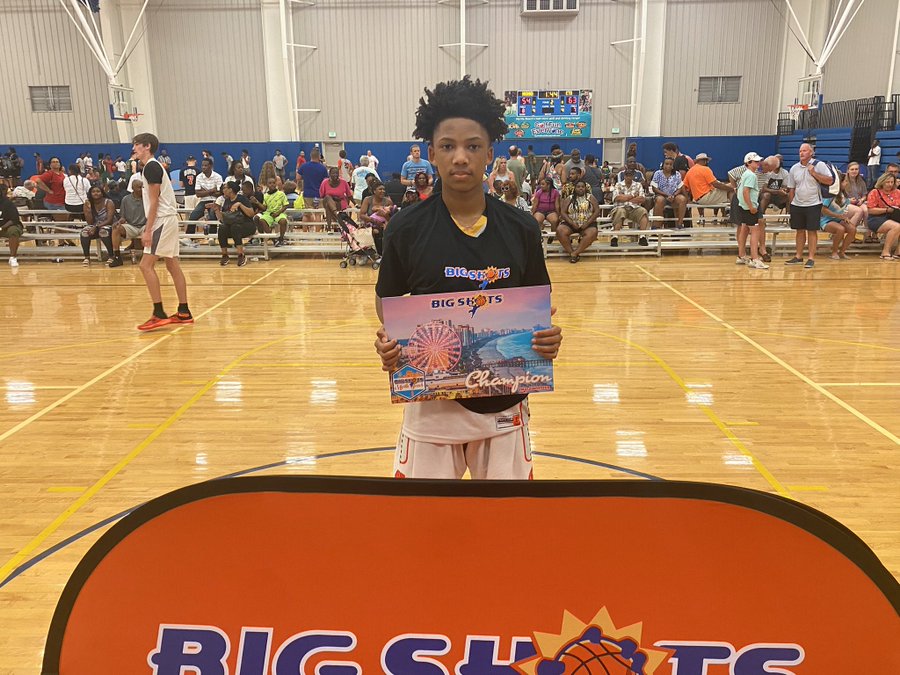 MOST OUTSTANDING PLAYER: Jackson Sellars
ALL TOURNAMENT TEAM:
WV Select 12 Dillon Tingler
Big Shots Select NC 2024 3 Caleb Hardy 2024 5-9 SG Wakefield HS
Big Shots Select NC 2024 11 BrandonIhle 2024 6-2 SG/SF Middle Creek HS
BigShots Elite Tricities 2024 10 Zander Phillps 6'3 Guard
Flight22 15U 5 Myron Mckoy Point Guard
Greensboro Warriors GOLD 15 Jackson Sellars 2024 6-1 G Bethany Christian School
Quinn Anvil 2024 23 Donovan Bizzle 2024 5-7 Guard Atherton
Quinn Anvil 2024 2 Devin Henderson 2024 5'4 Pg Central High School
Quinn Anvil 2024 5 Karl Livingston Jr 2024 6'3 F-C Central Highschool
River City Reign 2024 45 Rafer Giles Jr. 2024 5'11 SG Henrico
Team 1 of 1 Elite Quasin Oden
Team 1 of 1 Elite 35 Jamal Brown 2024 6-5 G/F WOGCA
Team 1 of 1 Elite 2 Can Daniels
Team Impact Black 15 3 Corey Heyward 2024 5'9 Guard The Avalon School
Team Impact Black 15 32 Elijah Smith 2024 6'3 PF Forest Park hs
Team Marsh 2024 2 Cody Gordon 2025 5'9 Point Guard St. Stephen's and St. Agnes School
Team Marsh 2024 3 Brandon Jennings 2023 6'3 Guard Prince George High School
Wildcat Select 2024 3 Zandar Carter
LEADING SCORERS:
PPG
D. Henderson25.7
M. Mckoy19.8
J. Brown19.7
B. Ihle18.8
D. Tingler15.0
L. Walters Jr.14.0
R. Crotty12.3
J. Sellars11.5
A. Abegesah11.3
C. Hart10.7
C. Heyward10.0
J. Herring10.0
T. Jones10.0
J. Bumpass9.8
A. Campbell9.7
M. Cary9.3
J. Milton9.0
l. Nester9.0
M. Mcneely9.0
UPCOMING EVENTS: