Quinn anvil 2023 TAKES HOME THe 15u i 16U DIVISION TITLE WITH Zee McCown AS YOUR INSTAT MOST OUTSTANDING PLAYER
Nashville, TN - Big Shots Nashville Memorial Classic was another standout event. Many of the top teams and talent came to play at the TOA Sportscenter.
Zee McCown led the way for Quinn Anvil as they showed no problem going undefeated on the weekend, and defeating Stars Basketball Premier 2023 in the final 71-52. Quinn Anvil kept the pressure on every opponent they played and really capitalized on all the extra possessions their press got them. They also scored the ball very well from all three levels especially from beyond the arc. Zee McCown put on full display his ball handling abilities for Anvil, and shot a very high percentage from three.
Other standout performers from the 15 I 16U division include Jamar Livingston who averaged an outstanding 34.5 points per game. Livingston is a force to be reckoned with when attacking the rim, and his ability to use his body and shoot it from deep show why he's one of the best scorers at his age. Tucker Patterson from the Tennessee bulls also had an impressive showing this weekend, and showed everyone that the 6'2 guard from the 2023 class was among the elite at the Nashville Memorial with his scoring ability and defensive tenacity.
Check out the All-Stars from Big Shots Nashville Memorial Classic below: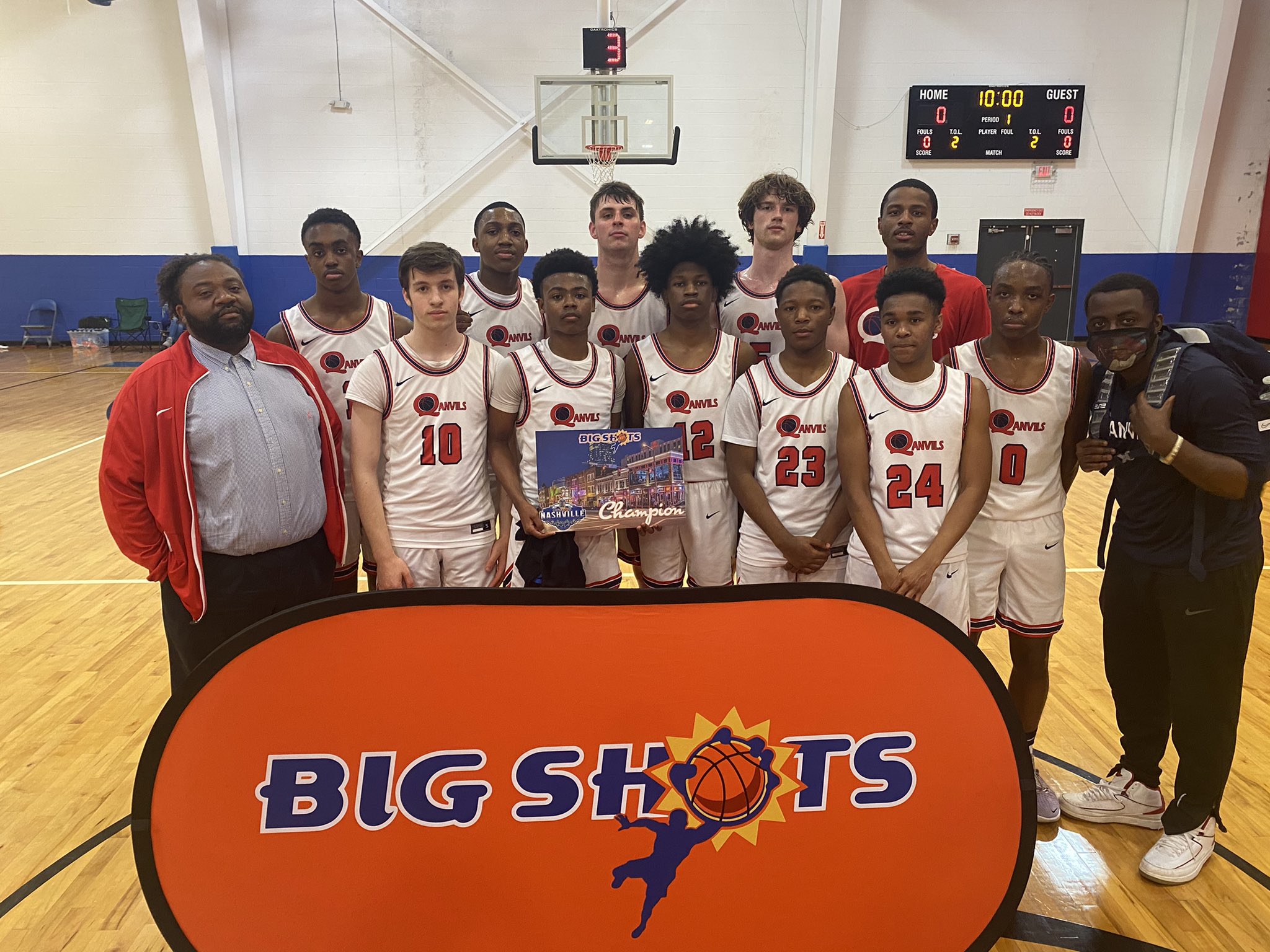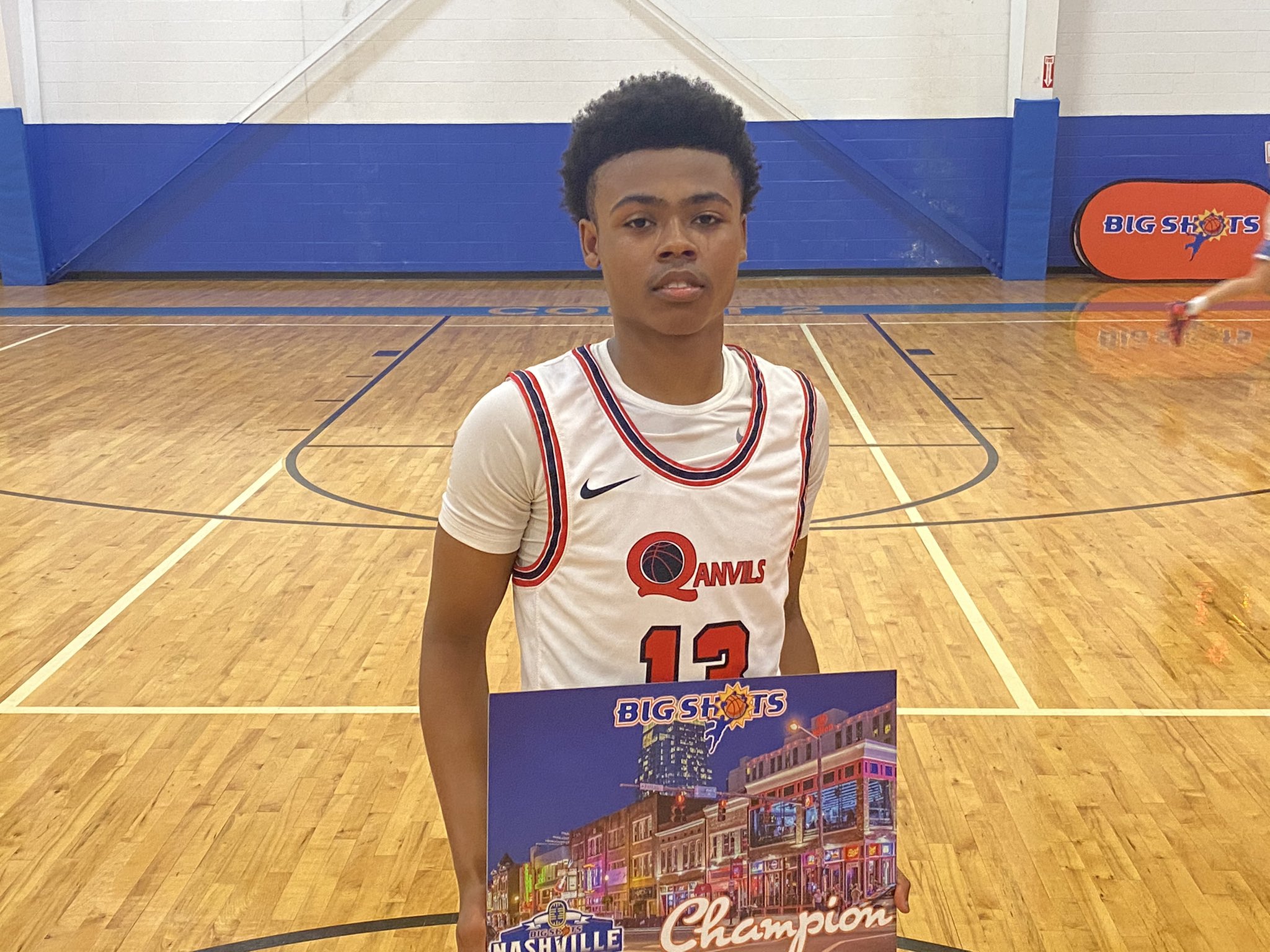 CHAMPS: Quinn Anvil 81
RUNNER-UP: Stars basketball premier 63
@INSTATBASKET MOST OUTSTANDING PLAYER: Zee McCown
ALL-TOURNAMENT TEAM:
Big Shots Elite Tri-Cities 2023 Jamar Livingston 2023 6'3 guard
Tennessee Bulls 23 Taylor Patterson 2023 6'2 guard
Big Shots Elite Tri-Cities 2023 Elijah Kelly
Stars Nashville Select 2023 52 Alex
Stars Nashville Select 2023 0 Brett
Tennessee Bulls 24 Gabe Leeper 2023 6'1 guard
Big Shots Elite Tri-Cities 2024 6 Grant Morrison 2024 6'3 guard
Tennessee Bulls 4 Noah Shaw 2023 6'3 power forward
Stars Nashville Select 2023 44 Marcus
Tennessee Bulls 12 Carson Black 2023 6'1 small forward
TOURNAMENT LEADING SCORERS:
J. Livingston34.5
T. Patterson20.0
E. Kelly12.5
A. .11.5
E. .11.5
B. .10.8
G. Leeper9.7
G. Morrison9.0
N. Shaw8.3
M. .8.3
C. Black8.0
B. Patterson7.5
D. Wilcox7.3
N. Norris7.0
D. Worley6.8
E. Kelly6.5
C. Asbaty6.0
l. Nester6.0
J. Faulkner5.7
C. Botts5.3