BIG SHOTS ELITE TRI-CITIES TAKES HOME THE 17U ORANGE DIVISION TITLE WITH EVAN RAMSEY AND ETHAN ENGLISH AS YOUR INSTAT MOST OUTSTANDING PLAYERS.
Nashville,TN - Big Shots Nashville Memorial Classic was another standout event. Many of the top teams and talent came to play at the TOA Sportscenter.
Evan Ramsey and Ethan English led the way for Big Shots Elite Tri-Cities in their victory over the Mississippi D1 Ambassadors to claim the title with a score of 77-57. Ramsey was a dominant force in the paint as the seven footer contested everything on the defensive end while also capitalizing on every scoring chance around the rim. English was a slashing force on the wing, and his defensive presence slowed down many of the opposing teams top players.
Other standout performers from the weekend include Keynan Cutlip of Big Shots Select Tri-Cities who averaged 22 points per game, and truly showed how to score the ball from all three levels. Sobino Otira from Dem Boyz averaged 19.5 points per game, and showed why his 6'9 mobile frame is one to keep an eye out for as he continues to get better each and every day. Finally, Carlous Williams from Mississippi D1 Ambassadors put on display his high flying athletic ability paired with his playmaking skills to average 16 points per game.
Check out the All-Stars from Big Shots Nashville Memorial Classic below: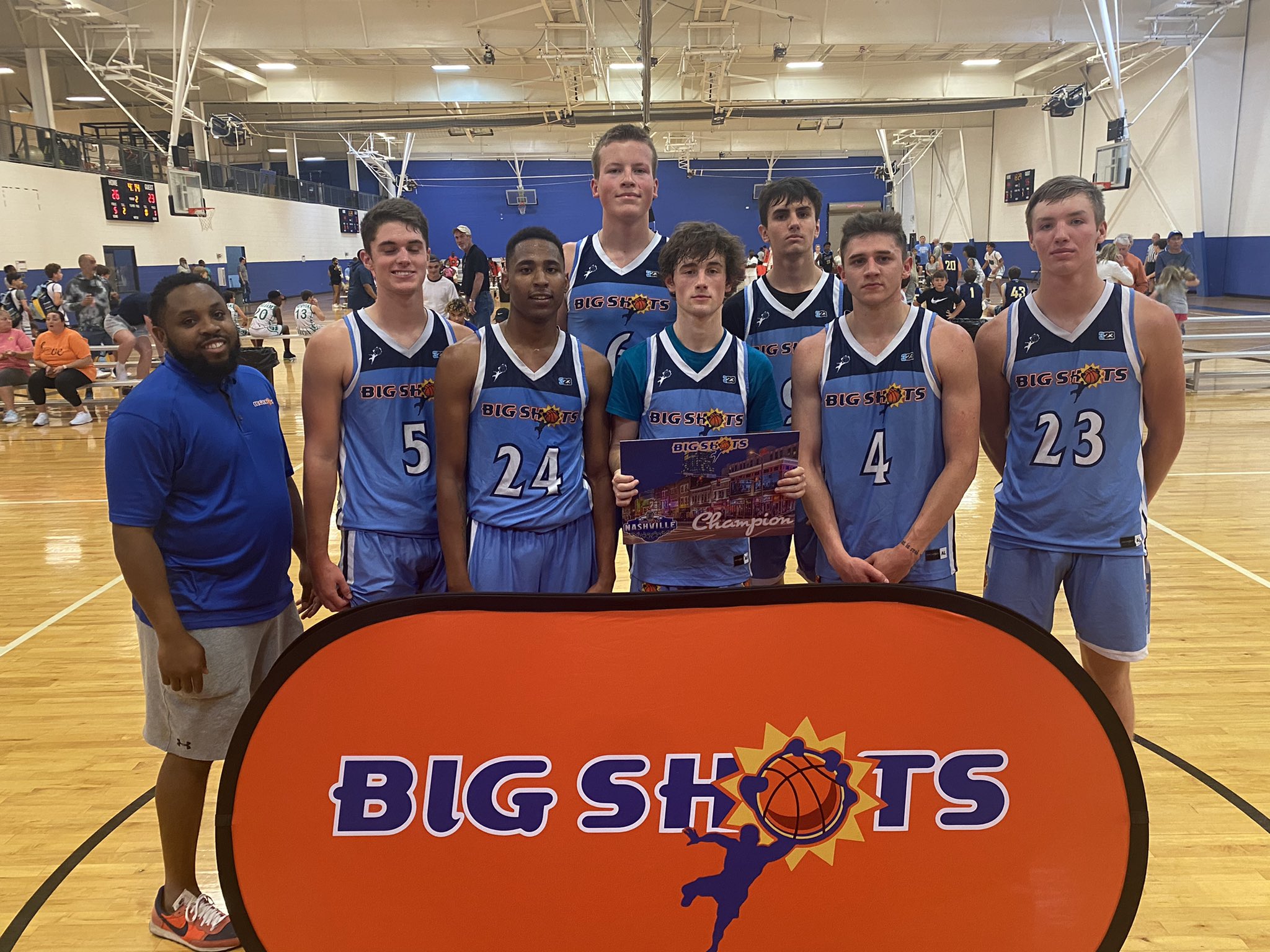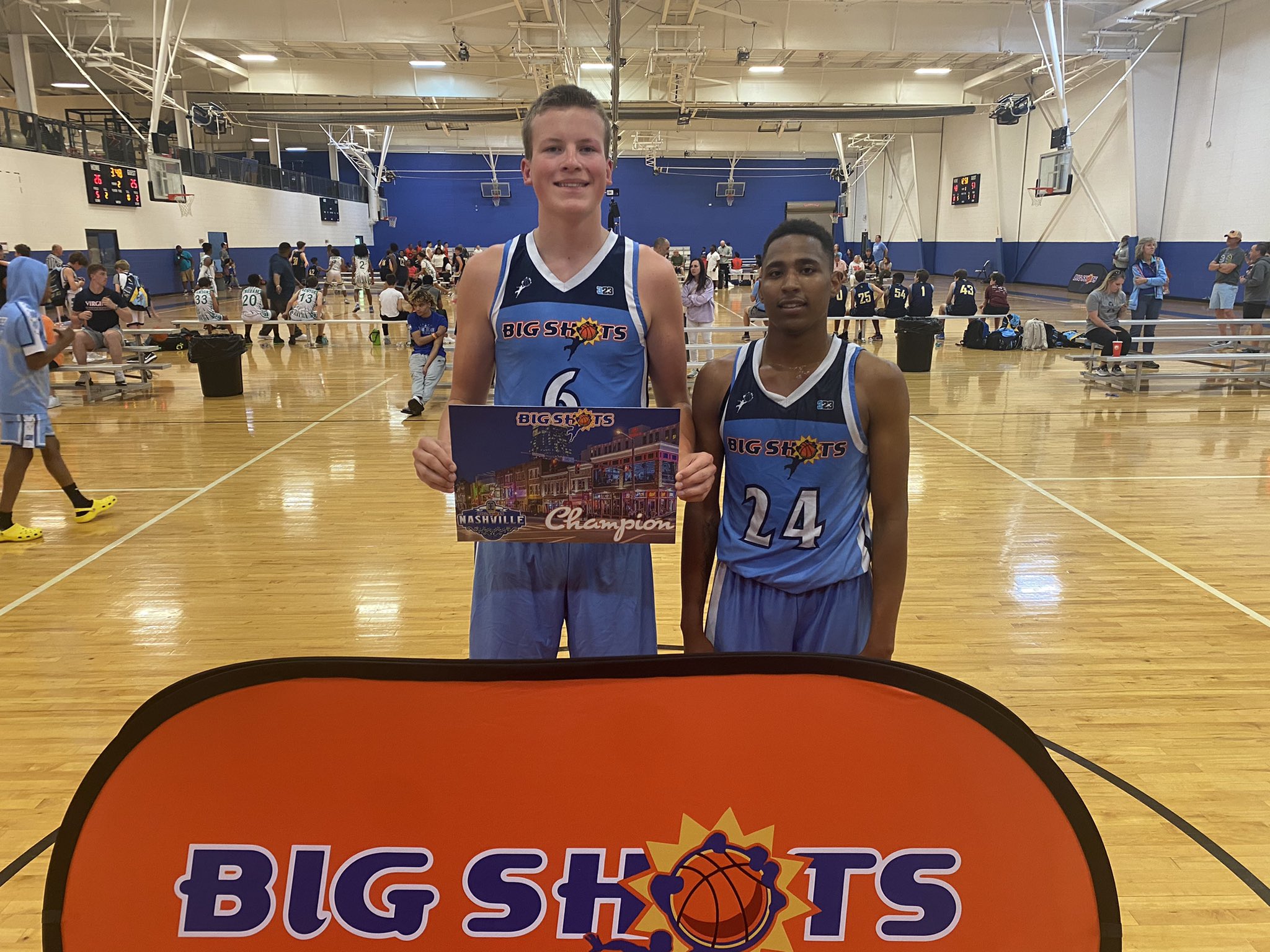 Champs: Big Shots Elite Tri-Cities 77
RUNNER-UP: Mississippi D1 Ambassadors 57
@INSTATBASKET MOST OUTSTANDING PLAYERS: Evan Ramsey & Ethan English
ALL-TOURNAMENT TEAM:
Big Shots Select Tri-Cities 2022 10 Keynan Cutlip 2022 6'3 guard
Dem Boyz 2021 23 Sabino Atira 2021 6'9 forward/center
Dem Boyz 2021 4 Jalen Qualls 2021 6'4 guard
Mississippi D1 Ambassadors Jamar Jenkins 6'0 guard
Big Shots Select Tri-Cities 2022 30 Malachi Hale 2022 6'6 guard
Mississippi D1 Ambassadors 1 Carlous Williams 6'6 guard
Dem Boyz 2021 24 Douglas Hooten 2021 6'9 center
Emerlad Force 3 2022 Jackson Garner
Big Shots Elite Tri-Cities 2022 5 Reid Satterfield 2022 6'4 guard
Big Shots Elite Tri-Cities 2022 4 Brandon Brown 2022 6'3 guard
TOURNAMENT LEADING SCORERS:
K. Cutlip22.0
S. Otira19.5
J. Qualls19.0
J. Jenkins18.0
M. Hale16.5
C. Williams16.0
D. Hooten16.0
J. Garner15.5
R. Satterfeild15.0
B. Brown14.8
C. Johnson14.3
E. Ramsey13.8
H. Moseley12.7
E. English12.0
J. Earnhardt12.0
B. Shumbera11.0
C. Milen10.7
J. Brown10.3
T. Dorsey9.5