Gatlinburg, TN - Big Shots Rocky Top Mayhem brought together 90 teams representing 14 different states. Each year this event has national level talent and teams with sleepers that have breakout performances.
In the 14u division, Myles Montgomery stands out as he goes for 46 points in the title game, earning him the title and the MVP of the tournament. Montgomery is a 5-11 guard, he goes to Minford Middle School and graduates in 2025.
Malachi Coleman averaged 20 ppg in the 14u Rocky Top Mayhem tournament. He plays for Hoop Dreams.
Check out the Champion and All Star Teams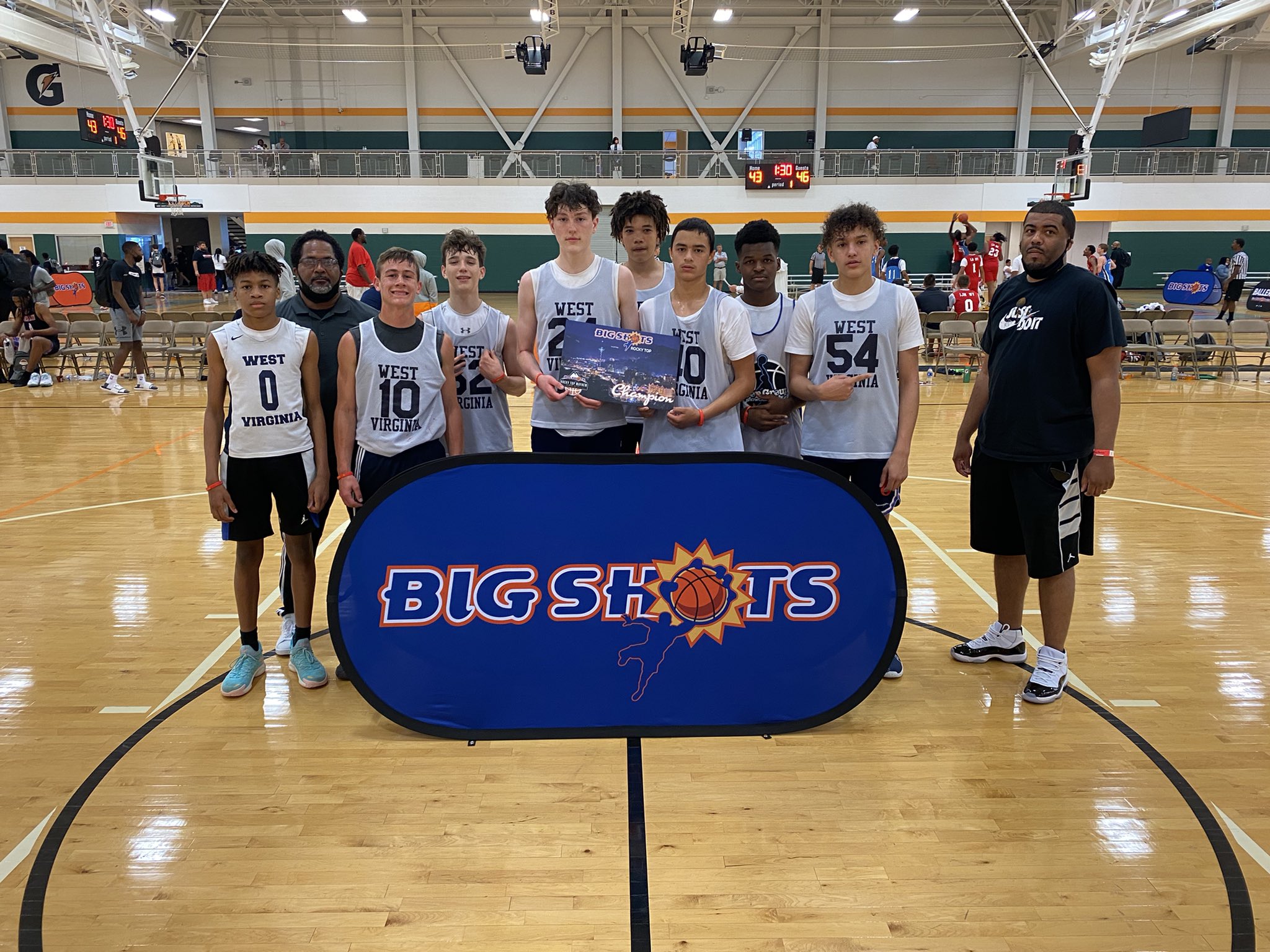 CHAMPIONS: WILDCATS SELECT
RUNNER UP: B MAZE ELITE AUBIN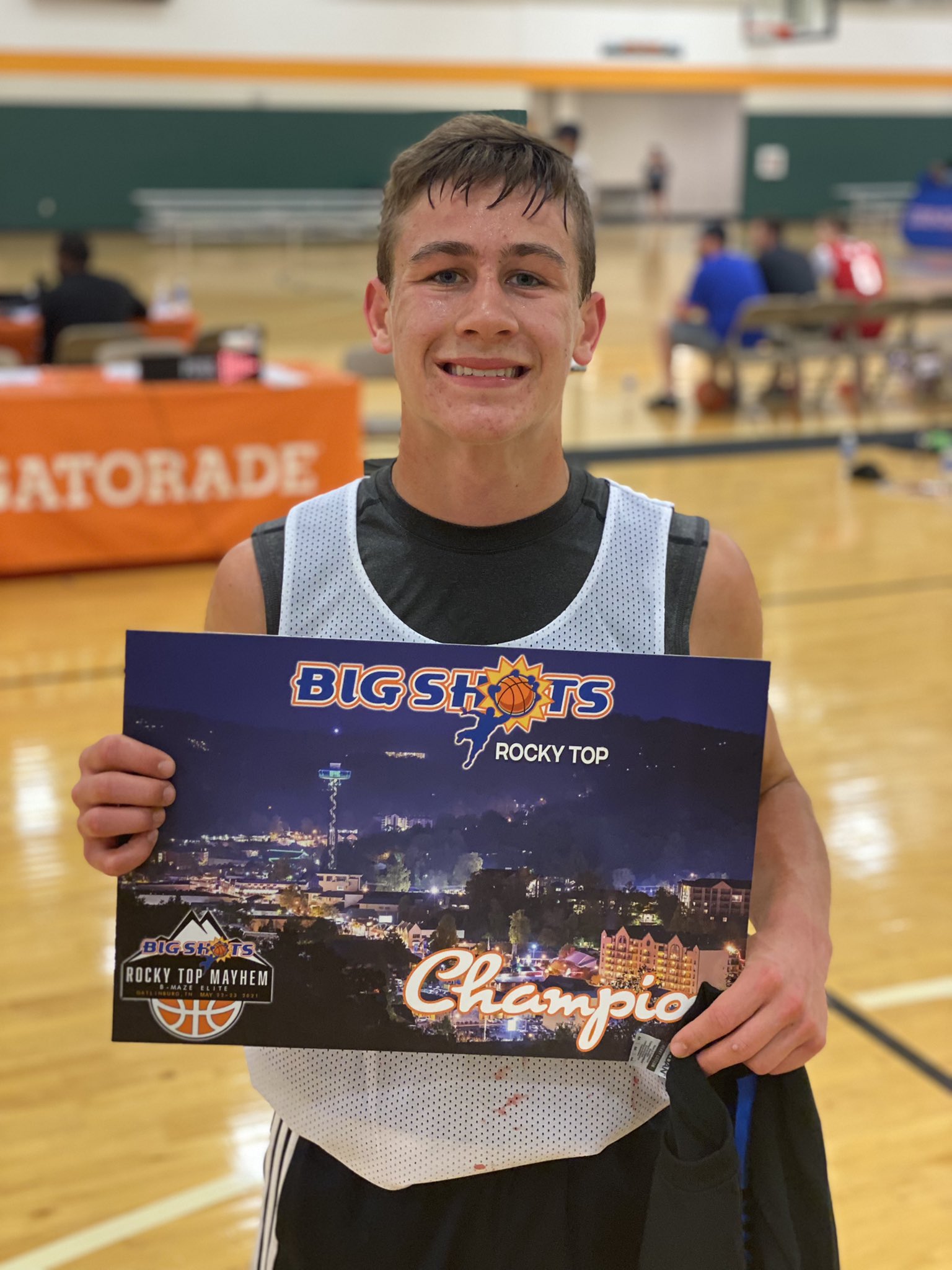 MVP: MYLES MONTGOMERY, WILDCATS SELECT
14U ALL STAR TEAM
B Maze Elite Aubin 14 Cade Capps
B Maze Elite Aubin 2 Shane Cherry
B Maze Elite Aubin 0 Deandre Lindsey
B Maze Elite Aubin 15 Cade Murphy
B Maze Elite Aubin 5 Quez Thomas
B Maze Elite- Darden 23 Reed Ownby
Bigshots Tri Cities 2025 8 Brody McGuire 5'7 Guard
Bigshots Tri Cities 2025 2 Oliver Patterson 5'10 Guard
BigShots tri-cities Elite 2025 14 Nick Matherne 6'2 Post
East Kentucky Hornets 5 Blake Burnett 2026 5-11 Guard Page Elementary
East Kentucky Hornets 3 Elijah Hampton 2026 5-10 Guard Page Elementary
East Kentucky Hornets 2 Cameron Hall 2025 5-7 Guard Page Elementary
Hoop Dreams 14U 10 Willis Nofsinger
Krushers 2025 4 Peyton Franklin 2025 5'9 SG Sevier middle
Team Mayo-WV Wild 15 Jaden Stewart 2025 6'4'' Foward/Center Mullens
Team Mayo-WV Wild 6 Jamari Tubbs
TN BRIGADE 14 Tyler Baxter 2025 5-8 G Forrest
TN BRIGADE 0 Keenan West 2025 6-5 C Spring Station
TN Deep 1 King Hubbard 2025 6-2 F West valley
TN Deep 31 Tyreek King 2025 5-9 G South doyle
VA Havoc Roa 2025 3 RJ Hairston 2024 6'4" F Bluefield
Wildcats Select 2025 52 Roman Kellum 2025 6-1 Forward Dunbar Middle School
Wildcats Select 2025 10 Myles Montgomery 2025 5-11 G/PG Minford Middle School
Wildcats Select 2025 30 Max Wilcox 2025 6-1 Forward/Guard Charleston Catholic
WV MPACT 50 Bryson Childers 2025 6-4 F Winfield
WV MPACT 30 Dane Hatfield 2025 6-3 G Herbert Hoover
LEADING SCORERS
PPG
R. Kellum22.3
M. Coleman20.0
S. Cherry19.3
D. Hatfield17.7
J. Stewart16.7
M. Montgomery16.3
C. Capps16.0
D. Lindsey14.3
K. West14.0
R. Ownby13.5
W. Nofsinger12.5
N. Matherne12.3
P. Franklin12.3
B. Childers12.0
C. Hall12.0
J. Tubbs12.0
O. Patterson11.7
B. McGuire11.0
R. Hairston10.7
T. Baxter10.7
UPCOMING BIG SHOT 2021 LIVE EVENTS