Gatlinburg, TN - Big Shots Rocky Top Mayhem brought together 90 teams representing 14 different states. Each year this event has national level talent and teams with sleepers that have breakout performances.
In the 16u division, it was Ron Jessamy leading the way to give Mid-State Elite the title. Jessamy dominated the whole game, he ended with 31 points and averaged 15.5 ppg throughout the tournament.
Jamicheal Davis was the leading scorer of the Rocky Top Mayhem 16u tournament, he averaged 24.7 ppg. Davis is a 6-2 guard who plays for We Get Buckets 2023.
Jahseem Felton was the MVP of the 16u tournament, he averaged 15.8 ppg for B Maze Elite Penny.
Check out the Champion and All Star teams below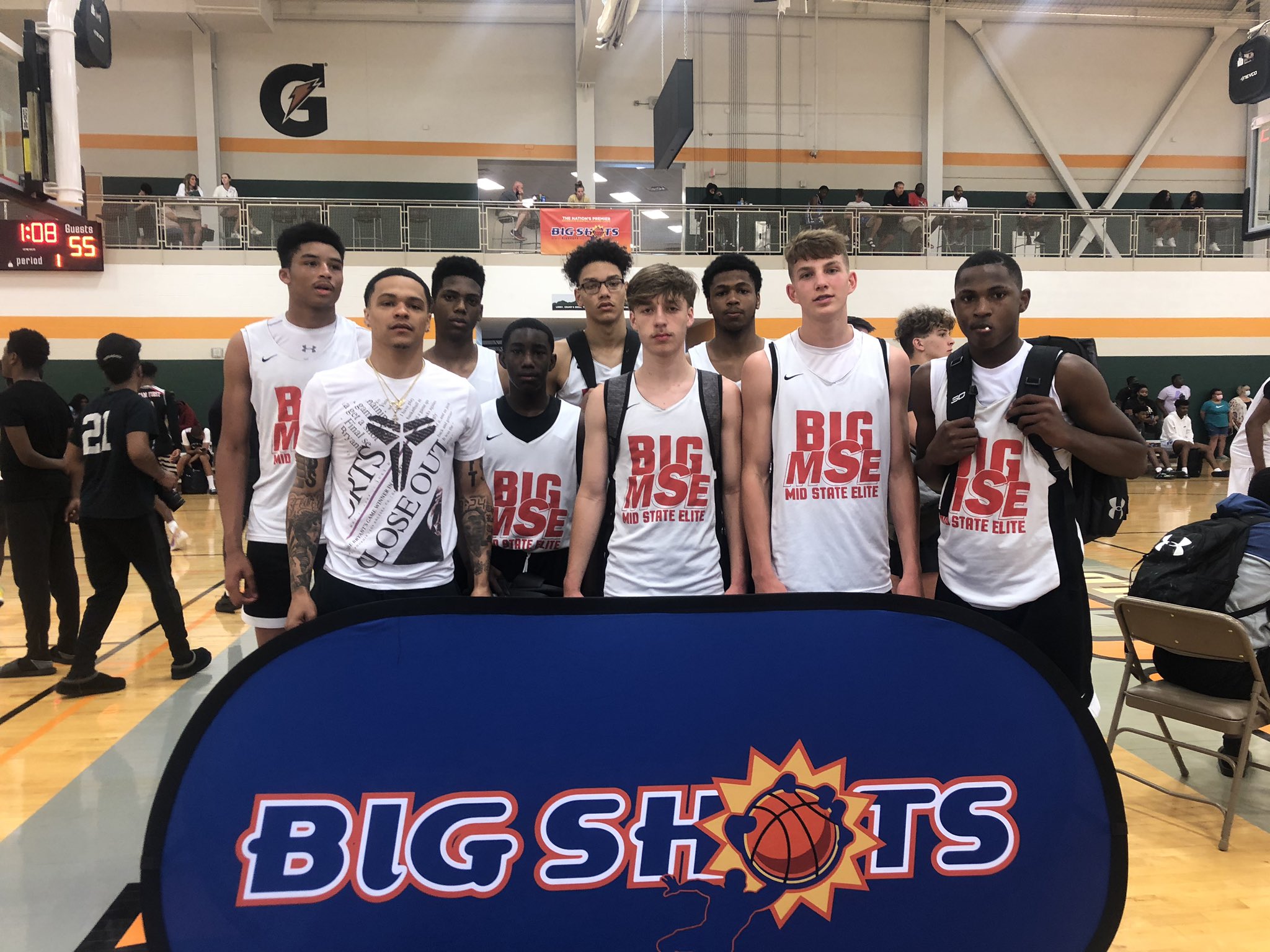 SILVER CHAMPIONS: MID-STATE ELITE
RUNNER UP: EAST TENNESSEE KINGS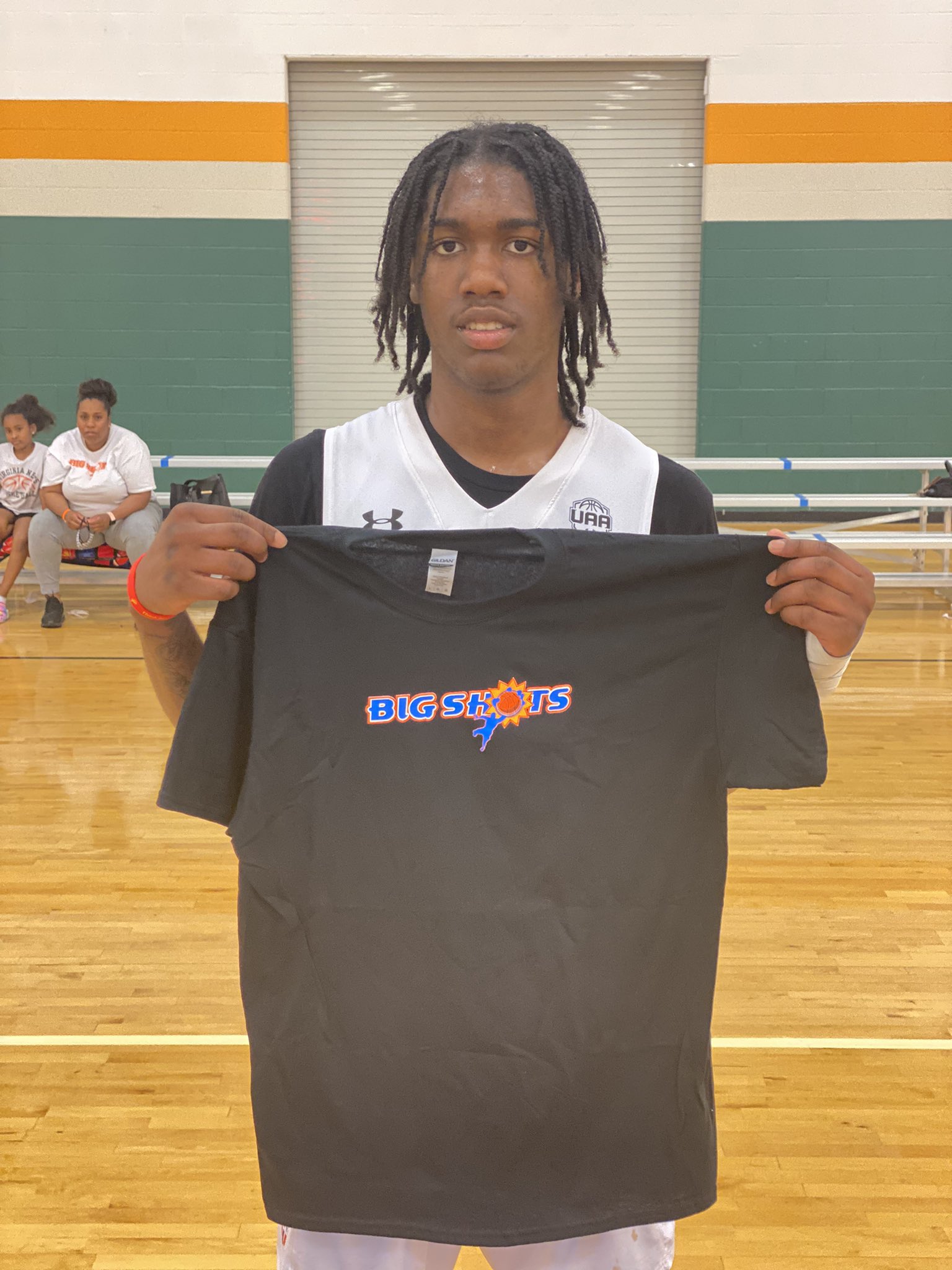 MVP: Jahseem Felton, B MAZE ELITE PENNY
16U ALL STAR TEAM
434 Allstars 24 Jonavan Coles 2024 6'0 Guard Chatam high school
434 Allstars 6 Bobby Gardner 2023 6'0 Guard Fork Union Academy
B Maze Elite - Penny Jahseem Felton
B Maze Elite - Penny Aris Hull
B Maze Elite - Penny Jayden Spillman
B Maze Elite - Penny Lukas Walls
B Maze Elite - Penny Blue Cain
B Maze Elite - Penny Kollin Klarity
Big Shots Elite Virginia Nets 3 Ja'chan Anthony 2023 6-2 Shooting Guard Northside High School
Big Shots Elite Virginia Nets 2 Lawrence Cole 2023 6-2 Combo Guard Northside High School
Big Shots Elite Virginia Nets 5 Erique Myers 2023 6'4 Shooting Guard Comenius
Big Shots Elite Virginia Nets 23 Elijah Mitchell 2023 6-4 Forward Fleming High School
Big Shots Elite Virginia Nets 4 Jaron Walker Jr 2024 6-1 Point Guard Fleming High School
Big Shots Elite Virginia Nets 2 Lawrence Cole 2023 6-2 Combo Guard Northside High School
CB Hoops 4 Zechariah Barbour 2023 6'5 F Forrest Hills
CB Hoops 0 Nicholas Davis 2023 6'6 G/F Myers Park
CSB Elite 2023 1 Woodrow Jackson 2023 6'2'' Guard/Forward T. Wingate Andrews
Da House 2023 2 London Fields 2023 6-4 SG Tupelo
Da House 2023 1 Makhi Myles 2023 6-7 F Starkville
East Tennessee Kings 10 Andrew Knittle 2023 6'3'' Guard Volunteer
East Tennessee Kings 1 Joltin Harrison 2023 6'2'' Guard Volunteer
East Tennessee Kings 10 Andrew Knittle 2023 6'3'' Guard Volunteer
Mid-State Elite Basketball 5 Josh Cope
Mid-State Elite Basketball 35 Ron Jessamy
Mid-State Elite Basketball 7 Rhanx Martin
Next Level Elite 2023-Burdette 20 Jaden Jackson 2023 5'9 G Pickens HS
Team Carolina 16U 12 Micah Pierce 5-10 Guard
Team Carolina 16U 13 Dyllan Barnwell 6-8 Forward
Team Carolina 16U 12 Micah Pierce 5-10 Guard
Tennessee Travelers 2023 20 Matthew Bilbrey 2023 5-8 Shooting Guard Stone Memorial High School
Tennessee Travelers 2023 0 Jonavan Gillespie 2023 5-9 Point Guard Dobyns Bennett High School
Tennessee Travelers 2023 10 Caleb Tarwater 2023 6-1 Small Forward Sevier County High School
Virginia Blaze 16U 4 Drew Hatter 2024 6'1'' G Eastern Mennonite
Virginia Blaze 16U 15 Davarion Johnson 2023 5'11'' G Eastern Mennonite
We Get Buckets 2023 4 Nehemiah Bloodsaw 6'3 PG Tyner High School
We Get Buckets 2023 1 Jamichael Davis 6'2 CG Lakeview-Fort Oglethorpe High School
LEADING SCORERS
J. Davis24.7
J. Gillespie20.0
S. Thompson19.0
D. Johnson18.7
M. Bilbrey18.0
A. Knittle17.7
W. Jackson17.0
J. Felton15.8
J. Jackson15.7
R. Jessamy15.5
R. Martin14.0
N. Bloodsaw13.7
B. Gardner13.3
J. Clark13.0
J. Coles13.0
M. Pierce13.0
J. Harrison12.0
C. Tarwater11.7
A. Hull11.5
J. Cope11.5
UPCOMING BIG SHOTS 2021 EVENTS