BWSL Tabron WINS THE 17U Girls DIVISION IN Hampton, Tinasia Spencer IS YOUR INSTAT MOST OUTSTANDING PLAYER
Hampton, VA - Big Shots Mid-Atlantic Mecca was another rocking event. Many of the top teams and talent came to play at the famous Boo William Sportsplex.
BWSL Tabron wins the 17U Girls Championship 57-49 over BWSL Vic. 2025 Tinasia Spencer led the way for Tabron with 13 points in the Championship game.
Northside Bobcats QUANADRA TUNSTALL led the division in scoring at 13.7 ppg.
Check out the All-Stars from Big Shots Mid Atlantic Mecca: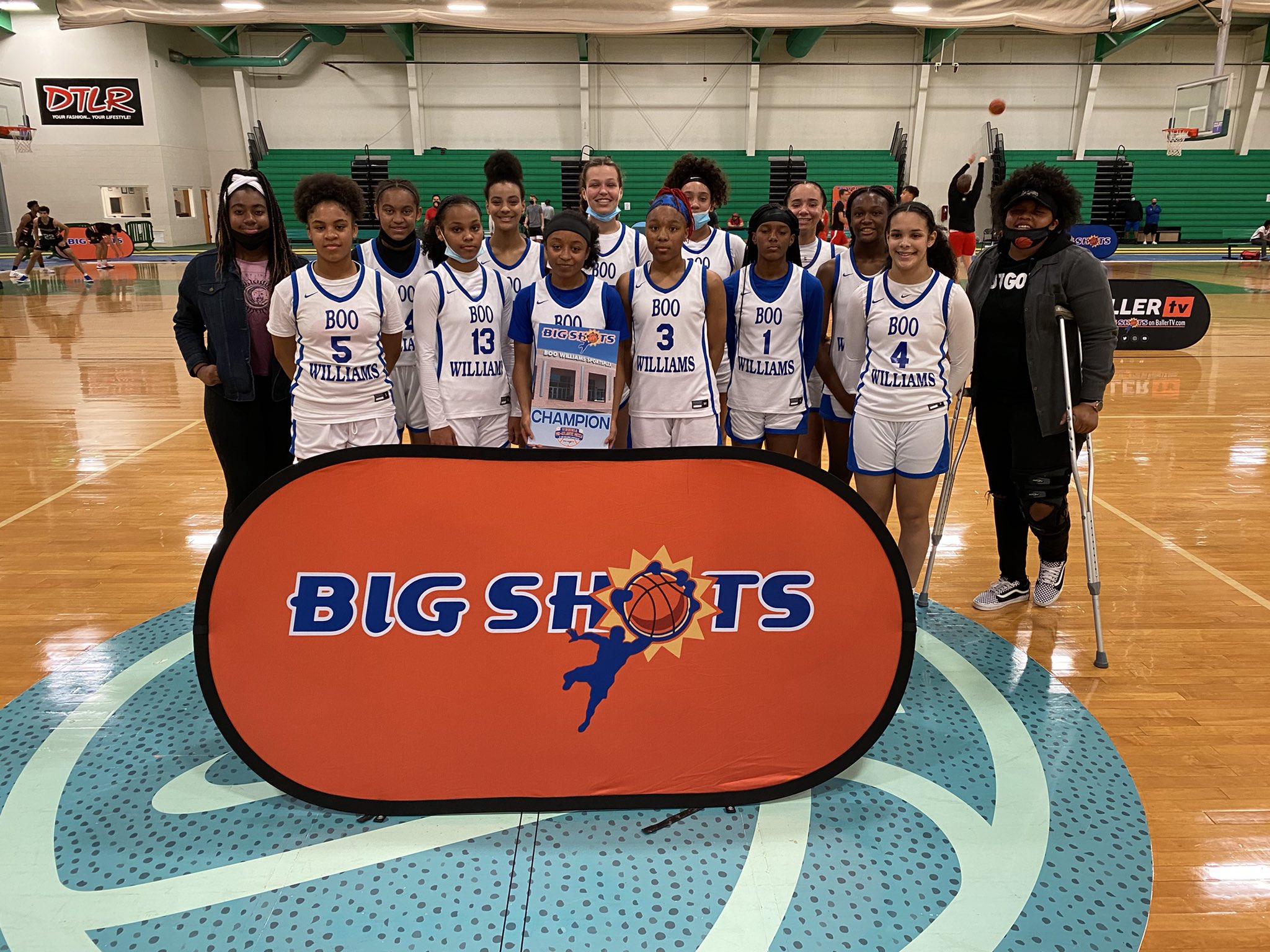 Champs: BWSL Tabron 57
Runner Up: BWSL Vic 49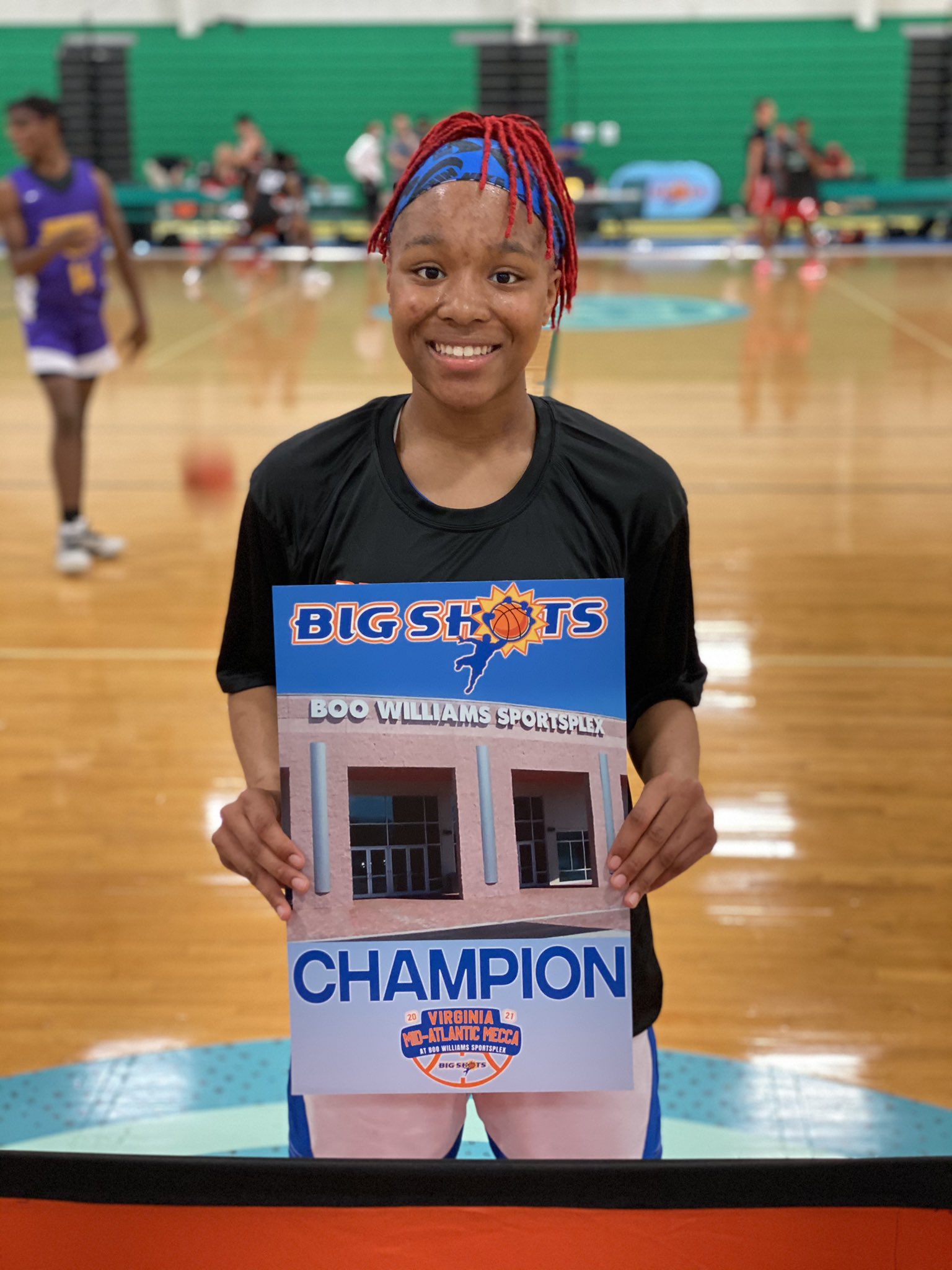 @INSTAT Most Outstanding Player: BWSL Tabron 3 Tinasia Spencer
All-Tournament Team:
| | | | | | |
| --- | --- | --- | --- | --- | --- |
| BWSL Vic | Jayleen | Hallums | 2022 | 5-6 | G |
| BWSL Tabron | TAYLOR | CHRISTFUL | | | G |
| BWSL Tabron | MCKENZIE | GRAVES | | | G |
| BWSL Tabron | TINASIA | SPENCER | | | G |
| Team Egeiro Girls | Teniyah | Crenshaw'Patterson | 2021 | 5'11 | F |
| NORTH SIDE BOBCATS | Ty'Nasia | Witcher | 2021 | 5-8 | G |
| NORTH SIDE BOBCATS | Quanadra | Tunstall | 2022 | 5-8 | F |
| Flight 22 Girls | Ja'Naisja | Baker | 2021 | 5-2 | PG |
| Flight 22 Girls | Noelle | Miller | 2021 | 5-11 | SG |
| BWSL Tabron | CAITLYN | JONES | | | G |
| BWSL Tabron | JEMMA | ELEBY | | | G |
| BWSL McCray | Aliyah | Eason | 2024 | 5'5 | G |
| BWSL McCray | Kenya | Ramsey | 2024 | 6'1 | G |
| BWSL McCray | Zaniyah | Williams | 2026 | 5'6 | G |
Tournament Scoring Leaders:
Q. Tunstall12.5
K. Ramsey11.0
J. Hallums10.7
T. SPENCER10.0
T. Witcher10.0
C. JONES9.7
J. ELEBY9.3
A. Eason8.7
J. Bryant8.3
A. Farmer8.0
Z. Williams7.3
J. Baker7.0
N. Miller7.0
C. Bailey6.7
M. Mease6.0
J. WHITE5.7
K. Perry5.3
O. Hilliard5.3