georgia pistols WIN THE 15U Georgia pistols: 47
girls DIVISION IN HAMPTON, VA. Frances Storey is YOUR INSTAT MOST OUTSTANDING PLAYER
Hampton, VA - Big Shots Mid-Atlantic Mecca was another rocking event. Many of the top teams and talent came to play at the famous Boo William Sportsplex.
Georgia Pistols came out on top in a 47-21 win over the VA Warriors led by Frances Storey who finished averaging 14 ppg.
Other tournament standouts include division leader in scoring Taliyah Woodbury who averaged 14 ppg from Team Loaded DC, and Deasia Priest from VA Warriors who averaged 13 ppg.
Check out the All-Tournament team for Big Shots Mid Atlantic Mecca:

Georgia pistols: 47
VA WARRIORS: 21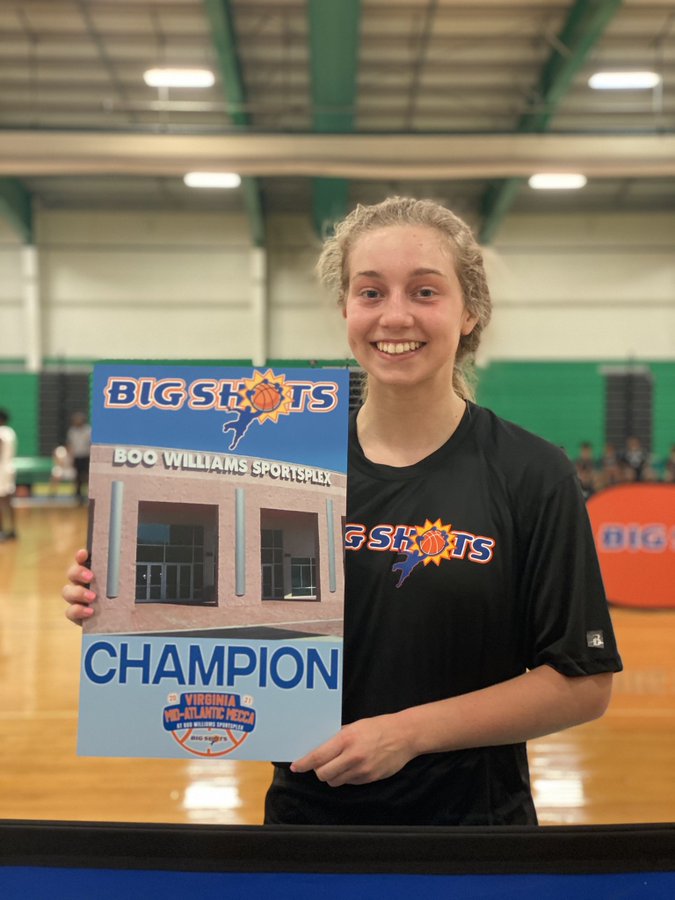 @instat MOST OUTSTANDING PLAYEr: 8 Frances Storey
All Tournament Team:
| | | | | | |
| --- | --- | --- | --- | --- | --- |
| Georgia Pistols | Elizabeth | McGrath | 2024 | 5'7 | G |
| Georgia Pistols | Frances | Storey | 2024 | 5'6 | G |
| Georgia Pistols | Maya | Perry | 2024 | 5'6 | G |
| Team Loaded DC | ALONNI | WELLS | | | G |
| Top Prospect | Madison | Doss | 2025 | 5'3 | G |
| Top Prospect | Maisy | Miller | 2026 | 5'4 | G |
| Top Prospect | CC | Robinson | 2025 | 5'9 | F |
| Top Prospect | Madison | Doss | 2025 | 5'3 | G |
| Virginia Warriors 2024 | Grayson | Alfano | 2024 | 5-9 | F |
| Virginia Warriors 2024 | Deasia | Priest | 2025 | 5-8 | G |
TOURNAMENT SCORING LEADERS:
T. WOODBURY 13.7
F. Storey 13.5
D. Priest 13.0
M. Miller 11.7
A. Taylor 9.0
M. Perry 9.0
G. Alfano 8.8
A. WELLS 8.7
E. McGrath 8.0
M. Doss 7.7