Big Shots Virginia Nets WIN THE 16U DIVISION IN Hampton making it their 5th Big Shots Championship of the season, Lawrence Cole and Elijah Mitchell are YOUR INSTAT MOST OUTSTANDING PLAYERs
Hampton, VA - Big Shots Mid-Atlantic Mecca was another rocking event. Many of the top teams and talent came to play at the famous Boo William Sportsplex.
Big Shots Virginia Nets came out on top in a 72-60 win over BWSL Pace. Lawrence Cole and Elijah Mitchell led the way for the Nets. This dynamic duo has been doing it all year in Big Shots putting up numbers and wins.
June Walker was also a standout for Big Shots VA Nets.
Desmond Robers, Justin Bass, and Roberto Matos were all standouts for BWSL Pace in their run to the 16U Title Game.
Team Vision Bobby Gardner led the division in scoring averaging 25 ppg.
Check out the All-Stars from Big Shots Mid Atlantic Mecca: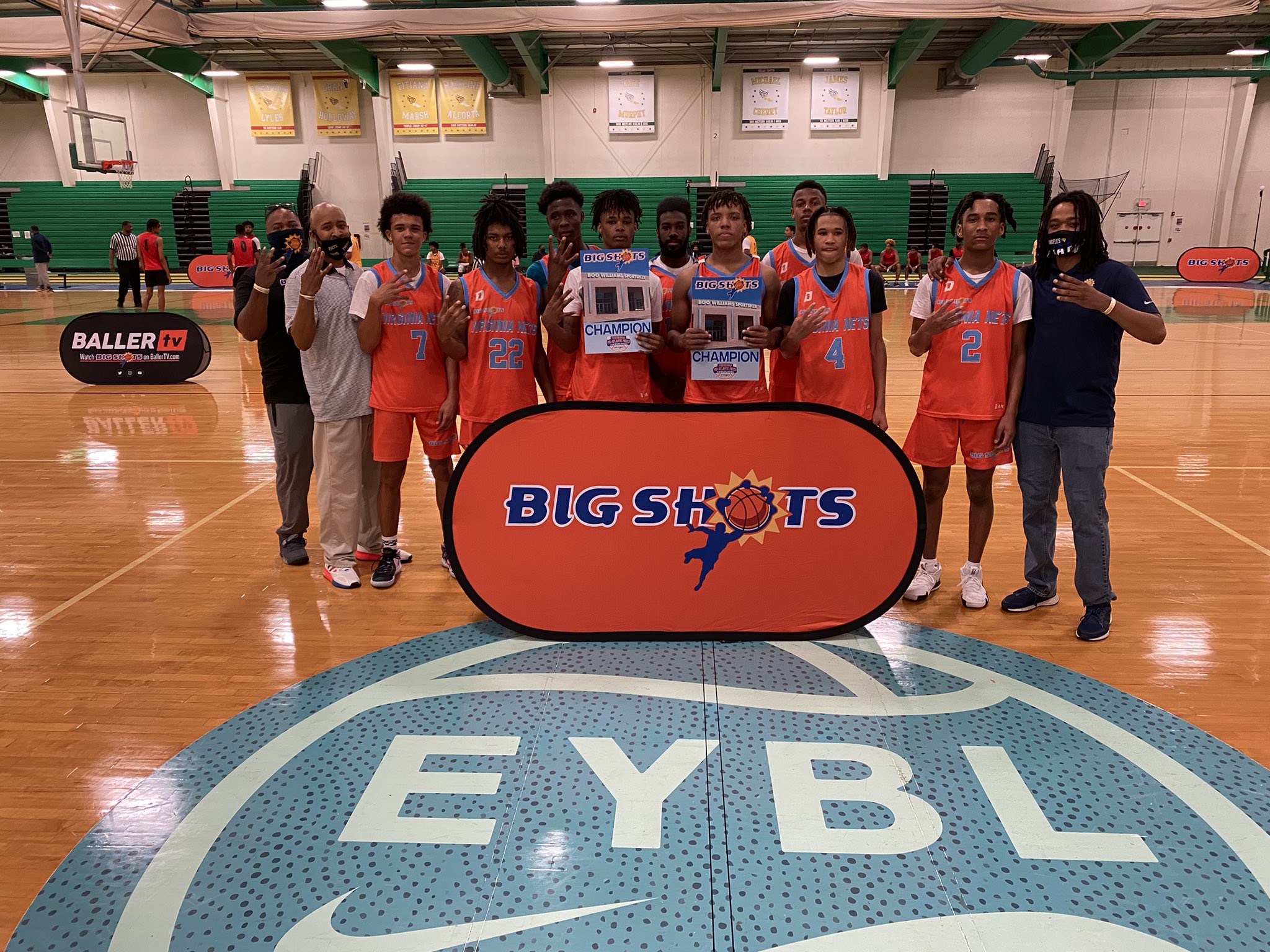 Champs: Big Shots Virginia Nets 72
Runner Up: BWSL Pace 60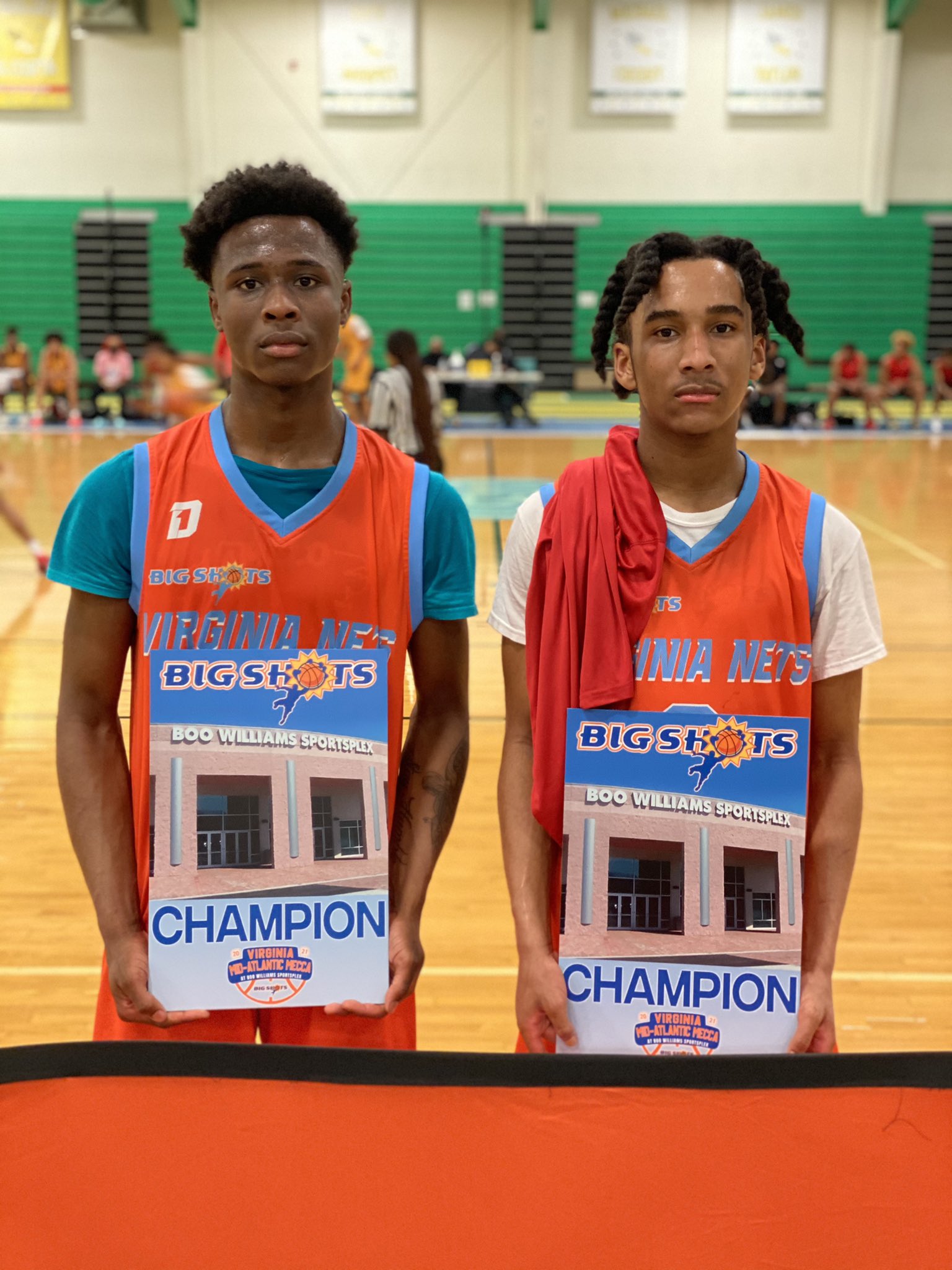 @INSTAT Most Outstanding Players: 2 Lawrence Cole & 23 Elijah Mitchell
All-Tournament Team:
| | | | | |
| --- | --- | --- | --- | --- |
| Big Shots Elite Virginia Nets | Lawrence | Cole | 2023 | 6-2 |
| Big Shots Elite Virginia Nets | Elijah | Mitchell | 2023 | 6-4 |
| Big Shots Elite Virginia Nets | Jaron | Walker Jr | 2024 | 6-1 |
| Big Shots Elite McBride | Vytas | Nausedas | 2023 | 6' 5'' |
| Winchester Rising Stars | Emerson | Fusco | 2023 | 6-2 |
| Vizion 2023 | Bobby | Gardner | 2023 | 6-0 |
| VA Playmakers 2023 Black | Khaleel | Abdullah | 2023 | 5-11 |
| VA Playmakers 2023 Black | Howard | Wesley | 2023 | 6-6 |
| Team Resilience United 16U | Jordan | Ragland | 2022 | 6'2 |
| Team Marsh - Churchwell | Clarence | Claiborne | 2022 | 6-0 |
| Team Marsh - Churchwell | Jakai | Franklin | 2023 | 6-4 |
| Hill City Crash 16u Powered by Big Shots | Landon | Etzel | 2023 | 6-2 |
| BWSL Pace 2023 | Justin | Bass | | |
| BWSL Pace 2023 | Troy | Giles | | |
| BWSL Pace 2023 | Roberto | Matos | | |
| BWSL Pace 2023 | Desmond | Roberts | | |
| Big Shots SC Premier 2023 (Team Salley) | Justin | Daniels | 2023 | 6'2 |
| Big Shots SC Premier 2023 (Team Salley) | Randy | Gibson | 2023 | 6'1 |
| Big Shots SC Premier 2023 (Team Salley) | Horaces | Jacques | 2023 | 6'2 |
| Big Shots SC Premier 2023 (Team Salley) | Jalen | Jefferson | 2023 | 6'1 |
| Big Shots Elite Virginia Nets | Jayden | Smith | 2023 | 6-5 |
Tournament Leading Scorers:
B. Gardner 25.0
K. Vinson20.7
C. FIELDS20.0
L. Cole19.8
R. Gibson19.5
L. Etzel19.3
E. Fusco17.5
L. Parler17.5
C. McPherson16.7
T. Butler16.3
D. Bell16.0
N. Hathaway15.0
j. daniels 14.8
T. MULLIN14.7
C. Marcum13.5
H. Jacques13.5
J. Wright13.5
C. Jackson13.3
V. Nausedas13.0
D. Long12.7