Virginia Playmakers Black WINS THE 15U DIVISION IN Hampton, Jaquan Womack is YOUR INSTAT MOST OUTSTANDING PLAYER
Hampton, VA - Big Shots Mid-Atlantic Mecca was another rocking event. Many of the top teams and talent came to play at the famous Boo William Sportsplex.
Virginia Playmakers 2024 Black came out on top in a 56-52 win over Team Loaded VA. Jaquan Womack did a little bit of everything this weekend earning him break-out player of the tournament as well as tournament MVP.
Damon Thompson and My'kel Jenkins were standouts all weekend for Team Loaded VA.
Hill City Crash 15U Powered by Big Shots Cade Elder led the division in scoring averaging 12.7 ppg.
Check out the All-Stars from Big Shots Mid Atlantic Mecca: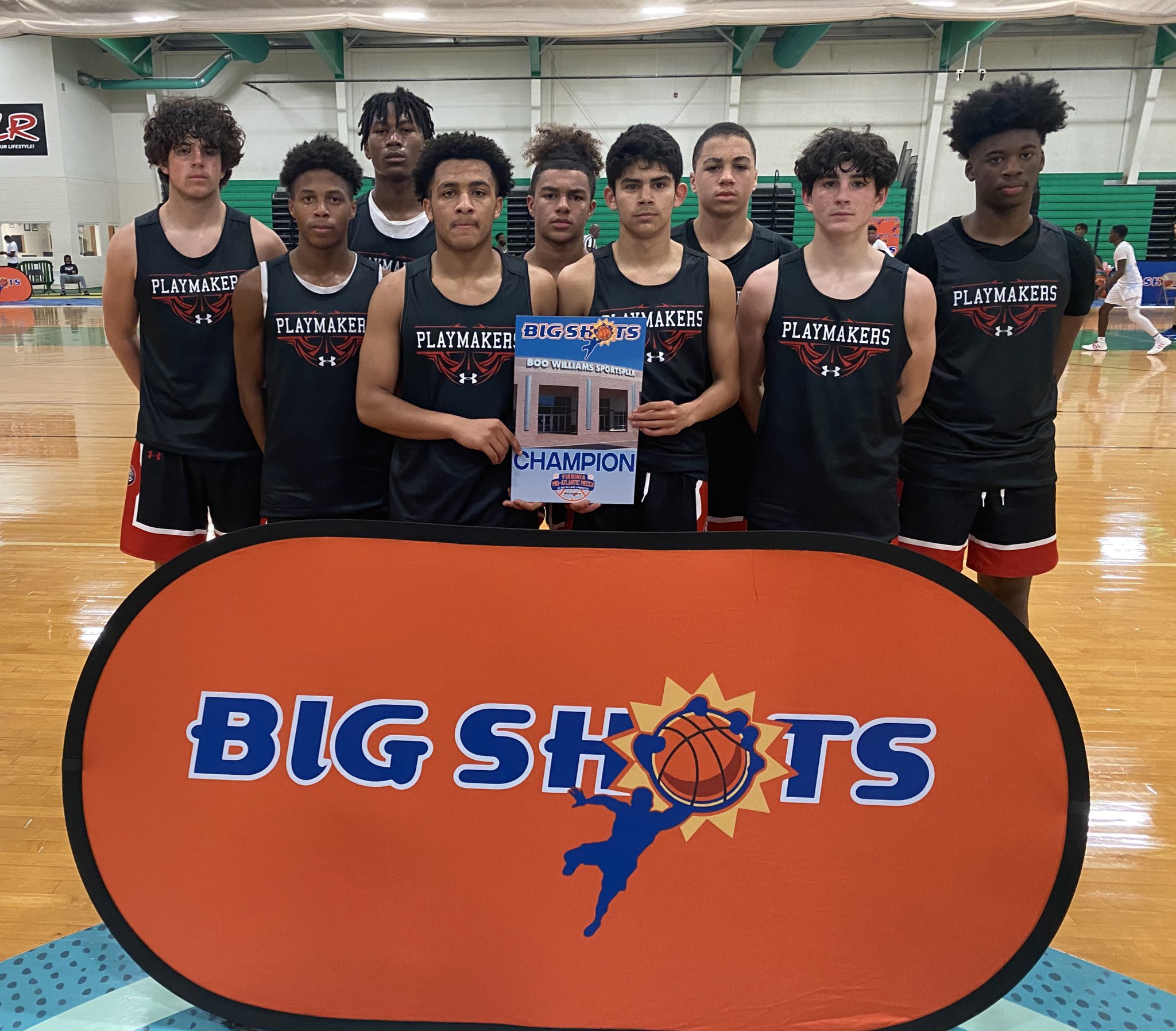 Champs: Virginia Playmakers 56
Runner Up: Team Loaded VA 52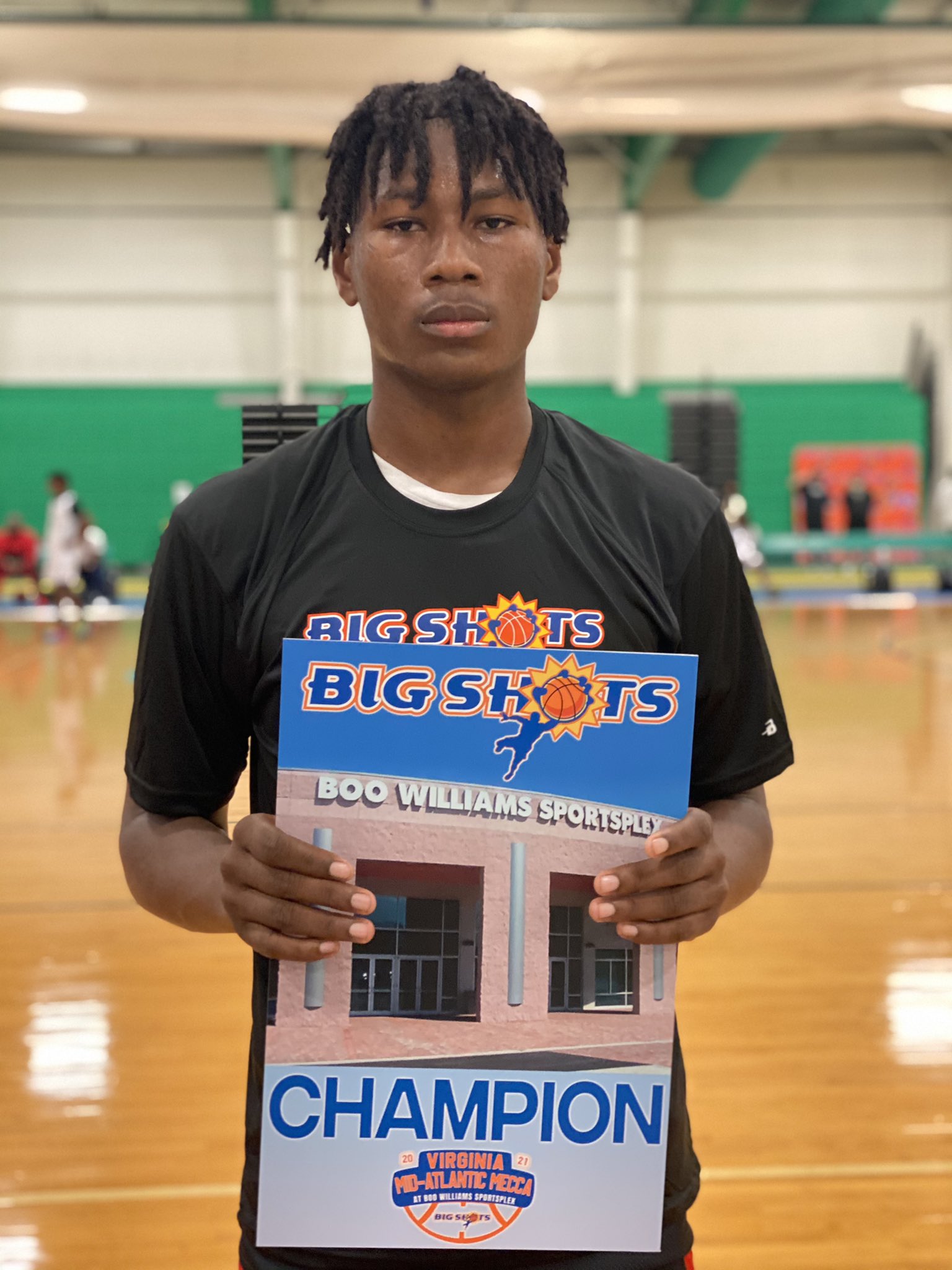 @InStat Most Outstanding Player: 2025 Jaquan Womack 18 points in the title game. An elite talent nationally in the 2025 class.
All-Tournament Team:
| | | | | | |
| --- | --- | --- | --- | --- | --- |
| Wave Basketball Club | Seth | Burnham | 2024 | | G |
| Virginia BallHawgs | Shane | Harris | 2024 | 6-0 | G |
| VA Playmakers 2024 Black | Julian | Rivera | 2024 | 5-11 | G |
| Team loaded VA | Dom | Bailey | 2024 | 6'2 | G |
| Team loaded VA | Damon | Thompson | 2024 | 5'10 | G |
| PSB DMV Elite | Marcus | Rustin | 2024 | | G |
| Hill City Crash 15u Powered by Big Shots | Cade | Elder | 2024 | 6-3 | F |
| Hill City Crash 15u Powered by Big Shots | Dexter | Harris | 2024 | 5-10 | G |
| Georgia Jayhawks Legacy | Jelani | Mason | 2024 | 6-0 | G |
| Castle Athletics | Moussa | Samake | 2023 | 6'7 | F |
| Castle Athletics | Steven | Solano | 2024 | 6'11 | F |
| Team Loaded NC BCT (15U) | Drake | Powell | 2024 | 6'7'' | G |
| VA Playmakers 2024 Black | Dezmond | Hopkins | 2024 | 5-11 | G |
| VA Playmakers 2024 Black | Jaquan | Womack | 2025 | 6-6 | F |
| Team Loaded NC BCT (15U) | Zion | Collins | 2024 | 6'4'' | G |
Tournament Leading Scorers:
C. Elder12.7
C. Stamn12.5
d. Thompson12.3
M. Rustin11.7
d. bailey11.3
S. Harris11.3
A. Patel11.0
E. Bryant11.0
J. Womack10.8
J. Mason10.7
E. Waller10.5
D. Harris10.0
M. JENKINS10.0
J. Isaac Jr9.3
J. Noumbissi9.3
J. Richards9.3
K. Settles9.0
M. COLE9.0
S. BURNHAM8.8