River City Reign WINS THE 14U DIVISION IN Hampton, Mason Patrick & Alim Bridges are YOUR INSTAT MOST OUTSTANDING PLAYERs
Hampton, VA - Big Shots Mid-Atlantic Mecca was another rocking event. Many of the top teams and talent came to play at the famous Boo William Sportsplex.
River City Reign came out on top in a 68-60 win over Big Business Ballers. Mason Patrick & Alim Bridges led the way for the Reign being the two leading scorers in the event.
Keveon Rodgers and J'Vaughn Griffin were standouts in the Championship game for Big Business Ballers.
River City Reign Alim Bridges led the division in scoring averaging 19 ppg.
Check out the All-Stars from Big Shots Mid Atlantic Mecca: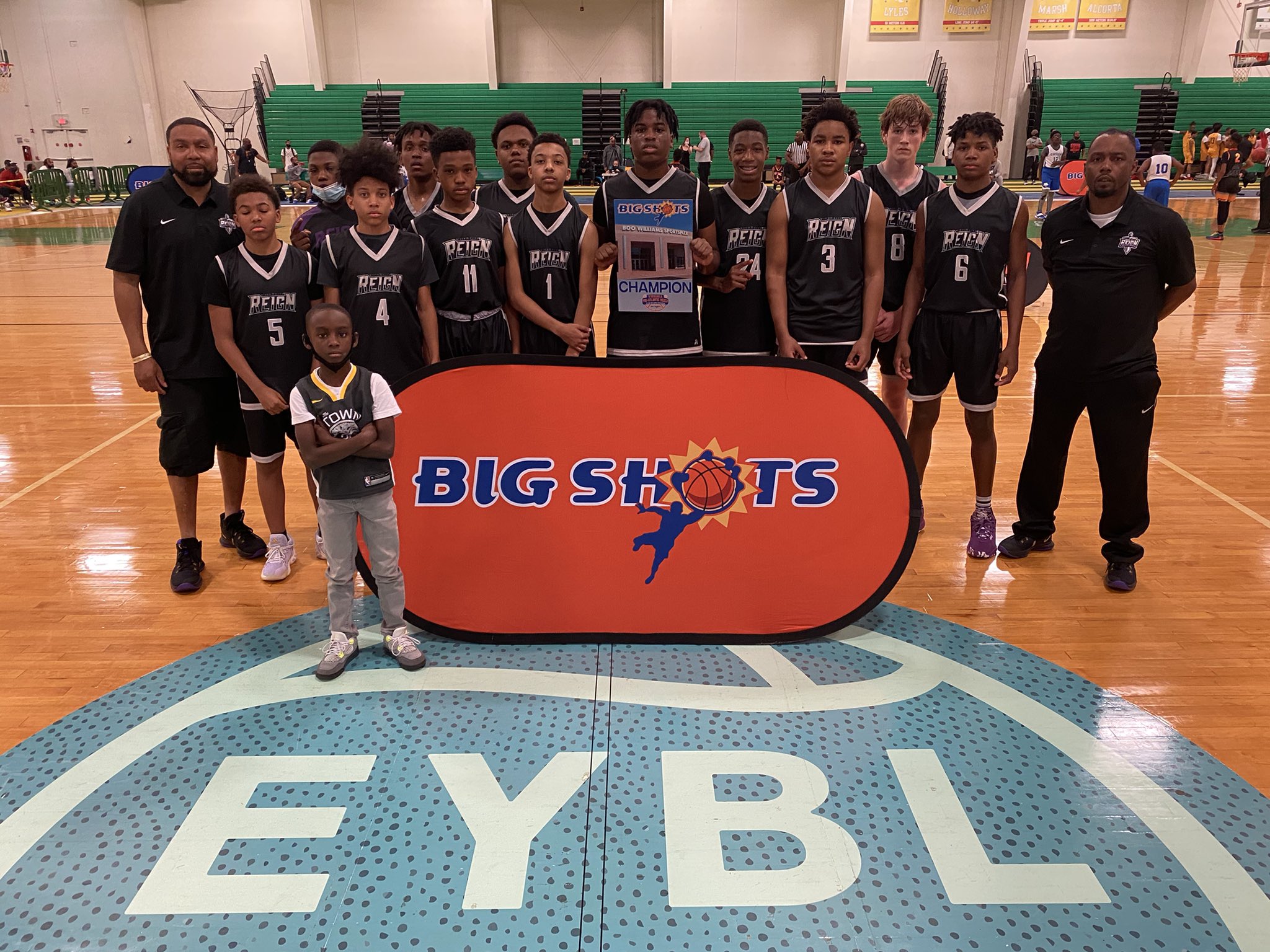 Champs: River City Reign 68
Runner Up: Big Business Ballerz 60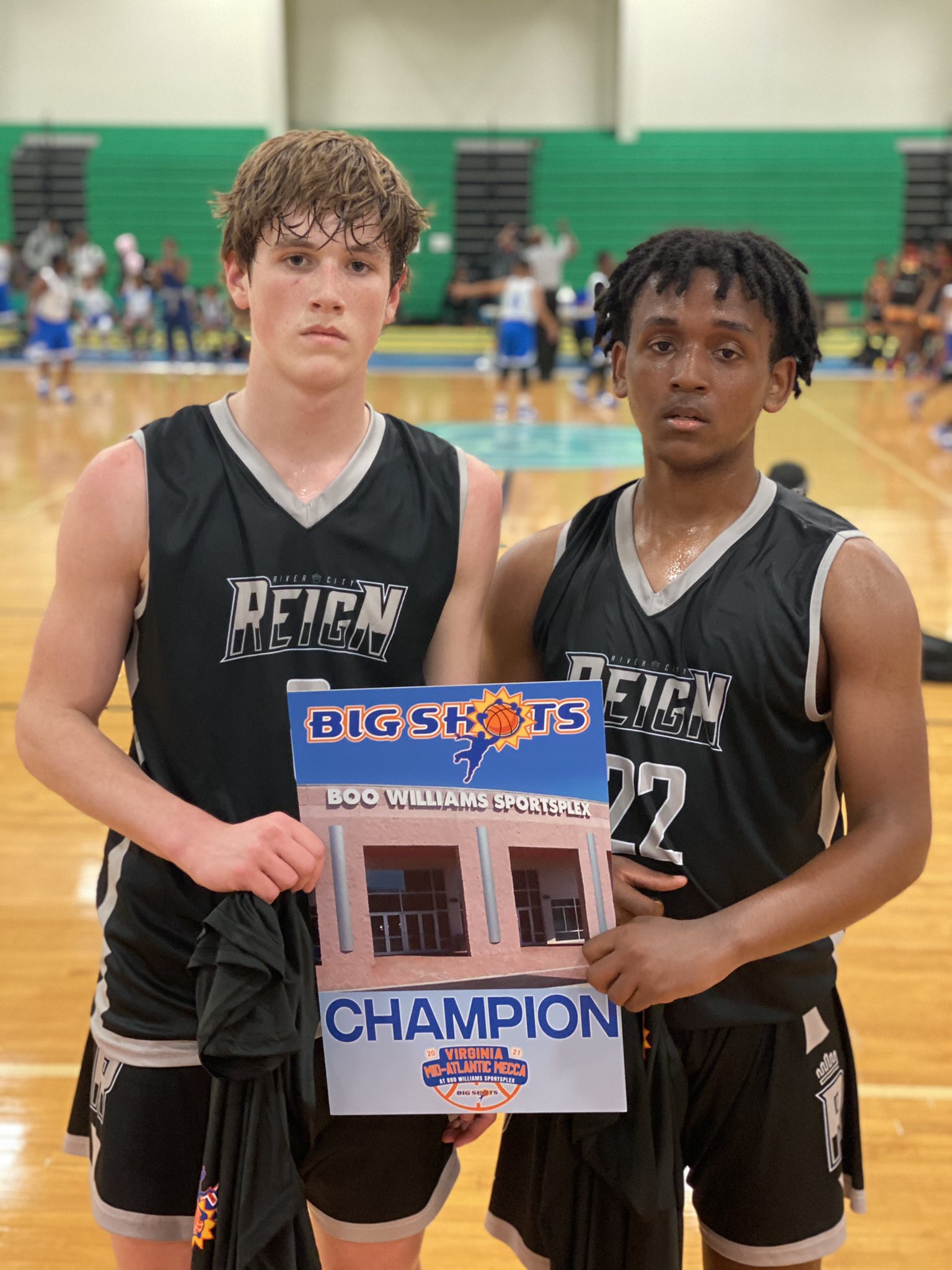 @INSTAT MOST OUTSTANDING PLAYERS: 8 Mason Patrick & 22 Alim Bridges
All-Tournament Team:
| | | | | | |
| --- | --- | --- | --- | --- | --- |
| VA Bulls 14 | Damarion | Coant | | | |
| Truth Elite | Antoni | Ogumoro | 2025 | 6'4'' | F |
| River City Reign 2025 | Alim | Bridges | 2025 | 5'10 | PG |
| River City Reign 2025 | Mason | Patrick | 2025 | 6'2 | F |
| Norfolk Titans | Jayvion | Green | 2025 | 6"3 | F |
| Bwsl Johnson-Tucker | Jayden | Wiggins | 2025 | 5'4 | Guard |
| Bwsl Johnson-Tucker | Terrance | Handsome Jr. | 2025 | 5'5 | Guard |
| Big Business Ballers | Trevon | Halleran | 2024 | 6'0 | Guard |
| Big Business Ballers | Keveon | Rodgers | 2024 | 6'2 | Forward |
| River City Reign 2025 | Jaden | Deloatch | 2025 | 6'2 | G/F |
| Norfolk Titans | Jayvion | Green | 2025 | 6"3 | F |
| Denbigh Scorpions 14U | Micheal | Bumpers | 2024 | 5-8 | Guard |
| Denbigh Scorpions 14U | Jalen | Wynn | 2024 | 6-0 | Forward |
| Bwsl Johnson-Tucker | Jah'bhyrant | Briggs | 2025 | 5'2 | Guard |
| Big Business Ballers | Jeremiah | Benthall | 2024 | 5'7 | Guard |
Tournament Scoring Leaders:
A. Bridges19.0
M. Patrick14.7
A. Ogumoro13.7
D. COANT12.7
K. Rodgers12.7
J. Deloatch11.7
J. Green11.0
J. Wiggins11.0
T. Halleran10.7
T. Handsome Jr.10.3
J. Briggs10.0
J. Wynn10.0
J. Benthall10.0
S. Bumpers10.0
J. White9.7
A. Elliot9.3
J. Griffin9.3
C. Jackson9.0
M. Angeles9.0
M. Germain9.0