VABA Bruins WINS THE 17U Orange DIVISION IN Hampton, Sihle Mthethwa IS YOUR INSTAT MOST OUTSTANDING PLAYER
Hampton, VA - Big Shots Mid-Atlantic Mecca was another rocking event. Many of the top teams and talent came to play at the famous Boo William Sportsplex.
VABA Bruins came out on top in a wild 55-53 game-winning shot win over BWSL EYBL 16U Hite. 2021 6'1 scoring guard Sihle Mthethwa led the way for the Bruins putting up numbers and making plays all weekend. Recent Charlotte commit Eli Bennett hit the game winning 3 at the buzzer to win the title.
Team Marsh 2022 Jaden Daughtry had another break-out weekend averaging 20 ppg at Mid Atlantic Mecca.
Jerome Beya, DJ Campbell, Kanye Clary, and Efrem Johnson led the way for BWSL EYBL in their showcase games.
Jayden Epps, Tyler Nickel, Kenyon Giles, and Donald Hand Jr. led Team Loaded VA in their scrimmage games going 2-0 on the weekend.
Charlotte Guards Landon King led the division in scoring at 27 ppg.
Check out the All-Stars from Big Shots Mid Atlantic Mecca: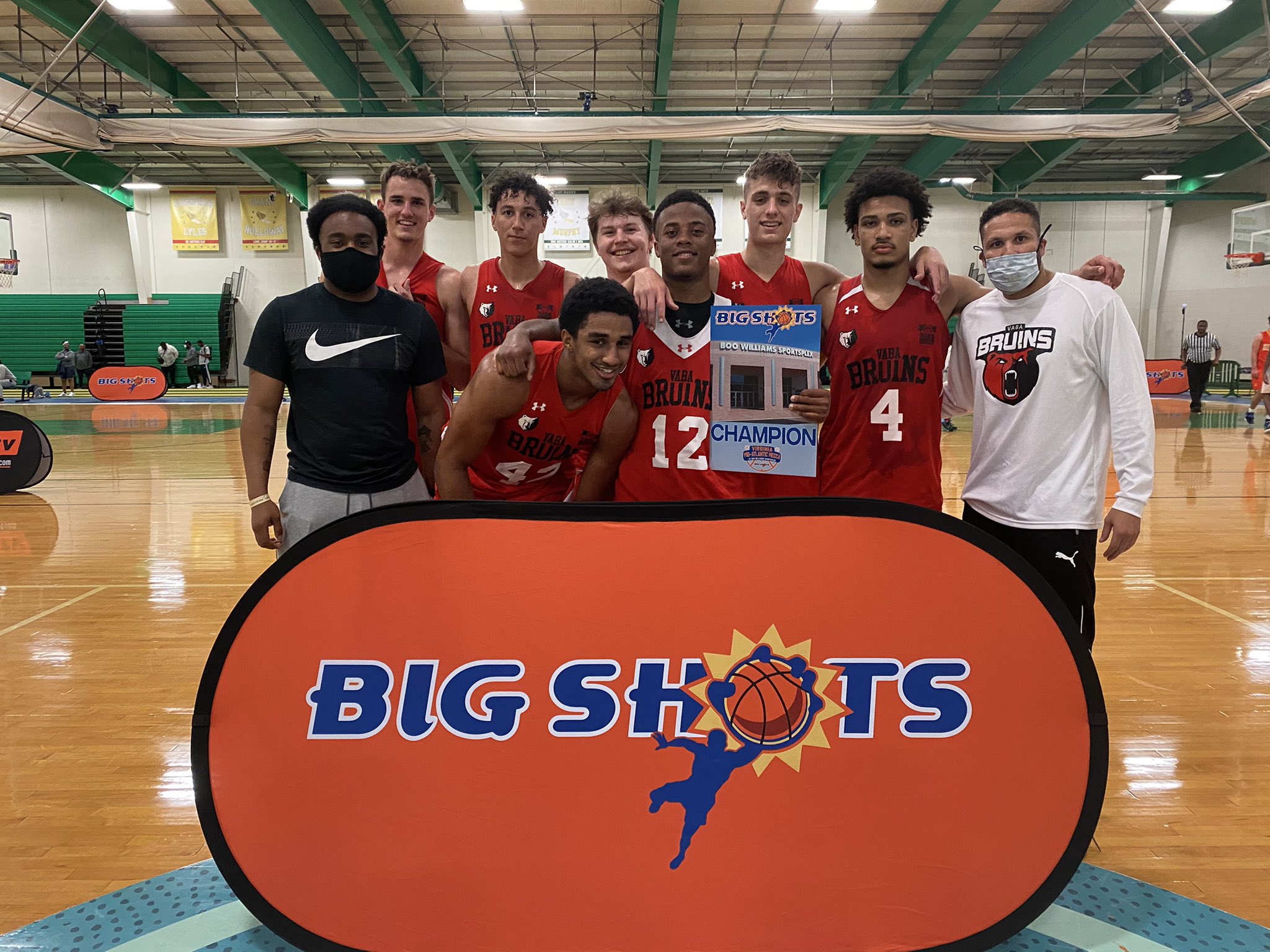 Champs: VABA Bruins 55
Runner Up: Boo Williams EYBL 53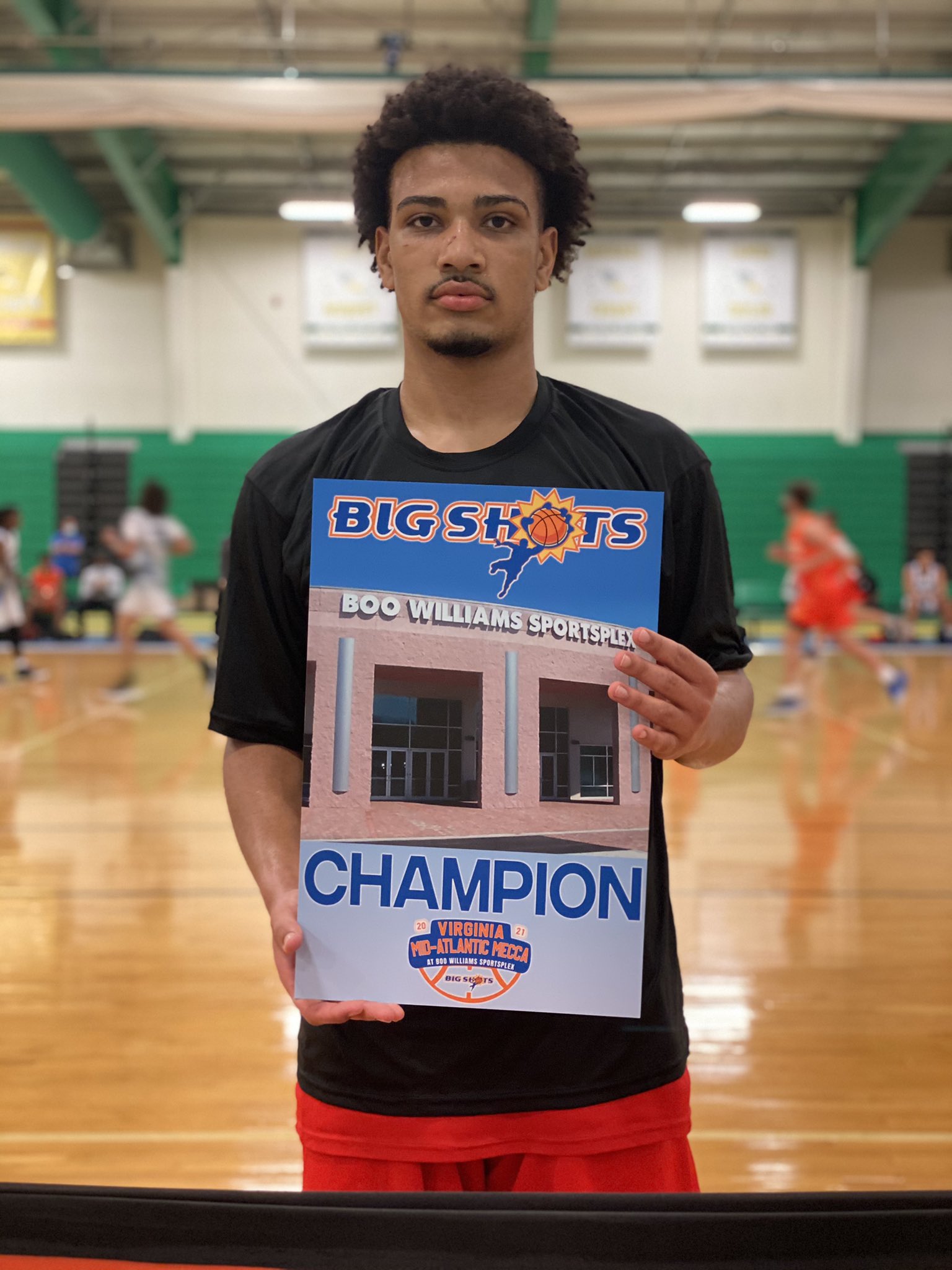 @INSTAT MOST OUTSTANDING PLAYER: VABA Bruins Sihle MThethwa
First Team All Stars
| | | | | | | |
| --- | --- | --- | --- | --- | --- | --- |
| Virginia Blaze 17U | Trey | Gillenwater | 2022 | 6'2'' | G | Eastern Mennonite |
| Virginia Blaze 17U | Melo | Pacheco | 2022 | 6'4'' | F | Spotswood |
| VABA Bruins | Sihle | Mthethwa | 2021 | 6-1 | G | Orange County High School |
| VABA Bruins | Landon | Swingler | 2021 | 6-4 | F | Regents School of Charlottesville |
| Charlotte Guards | Landon | King | 2022 | 6'0 | G | Independence HS |
| Charlotte Guards | LOGAN | BLAIR | | | G | |
| Boo Williams EYBL 16 - Hite | Justin | Boggs | 2023 | 6-1 | G | St. Andrews Espicopal |
| Boo Williams EYBL 16 - Hite | Etienne | Strothers | 2023 | 6-3 | G | Menchville HS |
| Big Shots Elite WVA | Roman | Barshow | 2022 | 6'6 | F | Highland School |
| Big Shots Elite WVA | Gabe | Spinelli | 2021 | 6'2 | G | |
| Virginia Venom | Travon | Gray | 2022 | 6-5 | F | Peninsula Catholic High School |
| Team Push | Leroy | Hamilton | 2022 | 5-11 | G | Oscar Smith High School |
| Team Marsh 2022 | Jaden | Daughtry | 2022 | 6'6'' | G | LC Bird High School |
| Team Marsh 2022 | Bryson | Kittrell | 2021 | 6'1'' | G | Southern Maryland Christian Academy |
| Defenders 2022 Elite | Deyton | Albury | 2021 | | G | |
| BWSL Meech 2022 | GEORGE | BEALE | | | F | |
| BWSL Meech 2022 | JAYSON | HARRIS | | | F | |
| Boo Williams EYBL 17 | JEROME | BEYA | 2022 | | F | |
| Boo Williams EYBL 17 | DJ | CAMPBELL | 2022 | | G | |
| Boo Williams EYBL 17 | KANYE | CLARY | 2022 | | G | |
| Boo Williams EYBL 17 | EFREM | JOHNSON | 2022 | | G | |
| Team Loaded VA | Jayden | Epps | 2022 | 6'2 | G | Kings Fork |
| Team Loaded VA | Kenyon | Giles | 2022 | 5'10 | G | Oscar Smith |
| Team Loaded VA | Donald | Hand Jr. | 2022 | 6'6 | G | Landstown |
| Team Loaded VA | Tyler | Nickel | 2022 | 6'7 | F | East Rockingham |
| Boo Williams Carolina | Tichyque | Musaka | 2022 | 6'11 | C | |
| Boo Williams Carolina | Eli | Thomas | 2021 | 6'3 | G | |
Second Team All Stars
| | | | | | | |
| --- | --- | --- | --- | --- | --- | --- |
| VABA Bruins | Josh | Morse | 2021 | 6-7 | F | Albemarle High School |
| Virginia Venom | Chris | Cyrus | 2023 | 6-3 | G | Williamsburg Christian Academy |
| Team Push | Georges | Archer | 2022 | 6-4 | G | Princess Anne High School |
| Team Push | Kenny | Page | 2022 | 5-11 | G | Kecoughtan High School |
| Team Loaded 757 | KURON | COLEMAN | 2022 | | G | |
| Team Loaded 757 | CHRISTIAN | MOORE | 2022 | | G | |
| Defenders 2022 Elite | Terrence | Johnson | 2021 | | F | |
| Defenders 2022 Elite | Garreth | Edgecomb | 2021 | | F | |
| Defenders 2022 Elite | Delanyc | Shuler | 2021 | | G | |
| Team Loaded 804 | Yuri | Manns | 2022 | 6'3 | SG | LC Bird |
| Bull City Silverbacks | Jahvarius | Carter | 2021 | | PG | |
| Boo Williams Carolina | Keyon | Webb | 2022 | 6'2 | PG | |