Maryland State Tigers WINS THE 13U DIVISION IN Hampton, Donovan Murph IS YOUR INSTAT MOST OUTSTANDING PLAYER
Hampton, VA - Big Shots Mid-Atlantic Mecca was another rocking event. Many of the top teams and talent came to play at the famous Boo William Sportsplex.
MD State Tigers came on top in a 48-46 win over Team Marsh in SUDDEN DEATH. 2026 6'1 scoring forward Donovan Murph led the way for the Tigers averaging 16.7 ppg.
Akim Iscandari was the Championship Game MVP for MD State Tigers.
Isaiya Branch and Brady Burnette were standout over the weekend for Team Marsh 2026.
Fairfax Stars Kaylen Chilton led the division in scoring averaging 20 ppg.
Check out the All-Stars from Big Shots Mid Atlantic Mecca: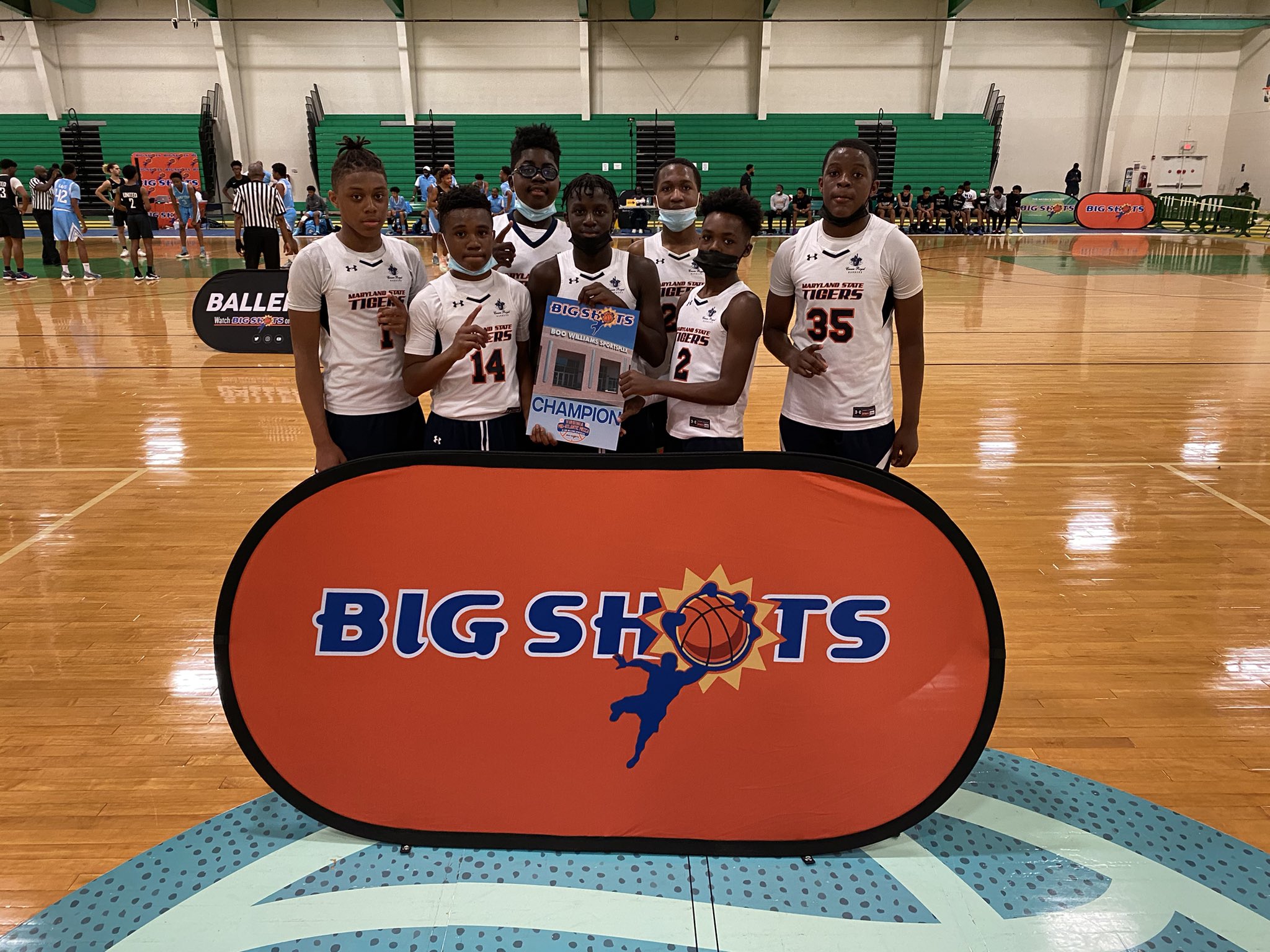 Champs: MD State Tigers 48
Runner Up: Team Marsh 46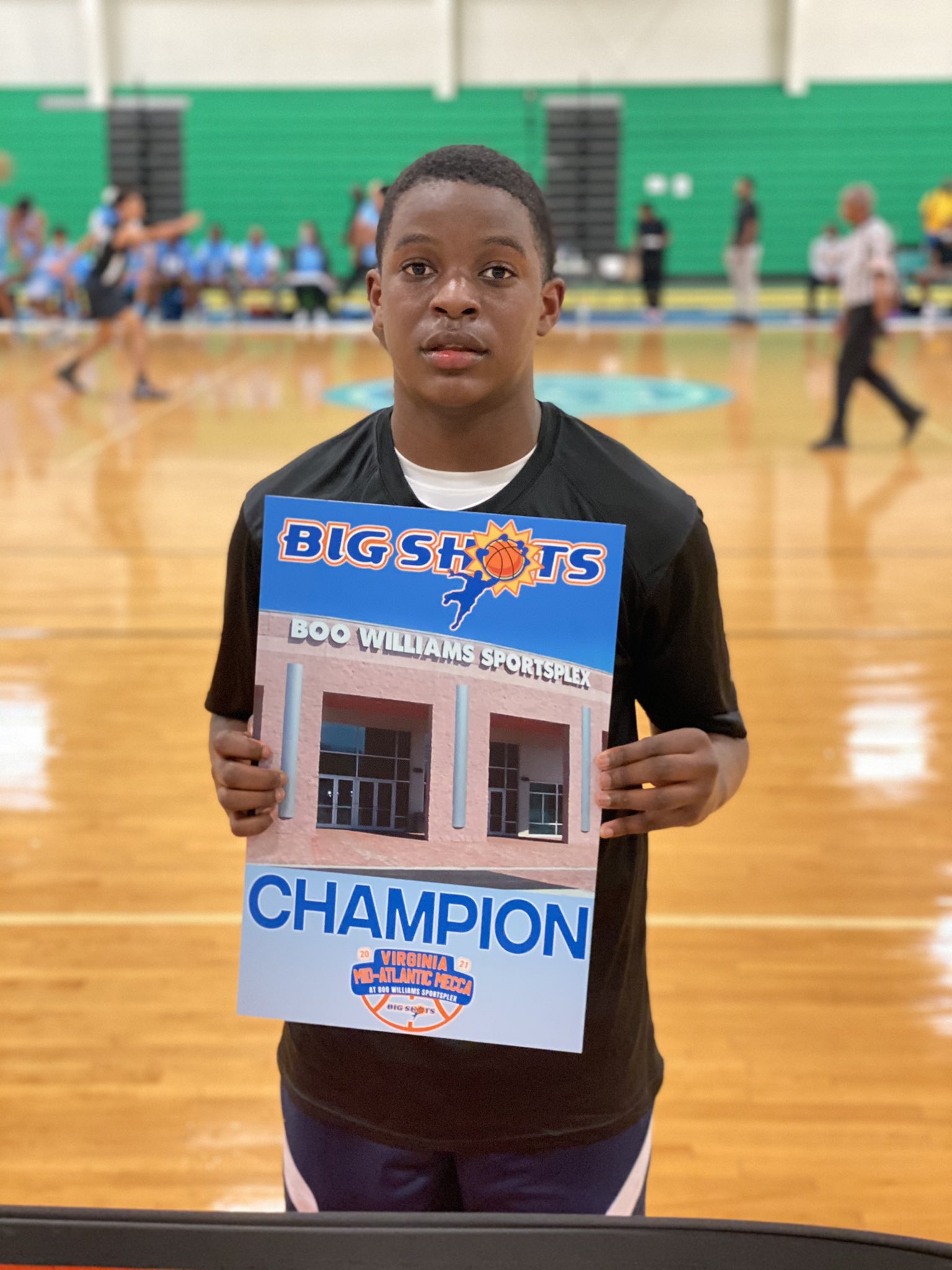 @INSTAT Most Outstanding Player: 35 Donovan Murph
All tournament Team:
| | | | | | |
| --- | --- | --- | --- | --- | --- |
| Wolfpack Basketball | Zamir | Adams | 2026 | 5'10 | F |
| Team Marsh 2026 | Isaiya | Branch | 2026 | 4'9 | G |
| River City Reign 2026- Black | Mike | Farley Jr. | 2026 | 5'6 | PG |
| River City Reign 2026- Black | Arrie | McWilliams | 2026 | 5'8 | SG |
| Maryland State Tigers | Akim | Iscandari | 2026 | 5'9 | G |
| Maryland State Tigers | Donovan | Murph | 2026 | 6'1 | F |
| Grassroots Basketball NC | Preston | Moore | 2026 | 5'3 | G |
| Grassroots Basketball NC | Jalen | Shepard | 2026 | 5'11 | G |
| GBBA Next-Up select 2026 | Shimere | Garris | 2026 | 5-8 | G |
| GBBA Next-Up select 2026 | Tyrese | Homles | 2026 | 5-7 | F |
| GBBA Next-Up select 2026 | Jeremiah | Wiggins | 2026 | 6-3 | F |
| Fairfax Stars | Jonah | Berkey | 2026 | 5'1 | G |
| Fairfax Stars | Kaylen | Chilton | 2026 | 5'7 | G |
| Fairfax Stars | Shreyas | Vaidya | 2026 | 5'5 | G |
| Team Marsh 2026 | Brady | Burnette | 2026 | 5'5 | G |
Tournament Scoring Leaders:
D. Robinson13.7
D. GAYDEN11.8
J. Lassiter9.3
S. Turner9.3
M. BANKS7.7
M. WATKINS7.5
M. JOHNSON6.3
J. NEAL II6.3
L. JACKSON6.0
S. NASH5.3
M. Chapman4.7
B. Viveiros4.3
C. Giles Jr4.0