VA Havoc Tidewater WINS THE 17U BLUE DIVISION IN Hampton, Donnell Langford IS YOUR INSTAT MOST OUTSTANDING PLAYER
Hampton, VA - Big Shots Mid-Atlantic Mecca was another rocking event. Many of the top teams and talent came to play at the famous Boo William Sportsplex.
VA Havoc Tidewater came on top with the win over Circle Sports. 2021 6'3 scoring guard Donnell Langford led the way for Tidewater with 28 points in the 73-58 championship win.
Maleek Richardson was a standout for Circle Sports and a standout in the title run averaging 14.3 ppg over the weekend.
Team Egeiro Jameel Davis led the division in scoring at 21.7 ppg.
Raising Young Men - Nicholas Taylor led the way over the weekend for RYM, being the total point leader in the tournament with 73 points.
Check out the All-Stars from Big Shots Mid Atlantic Mecca: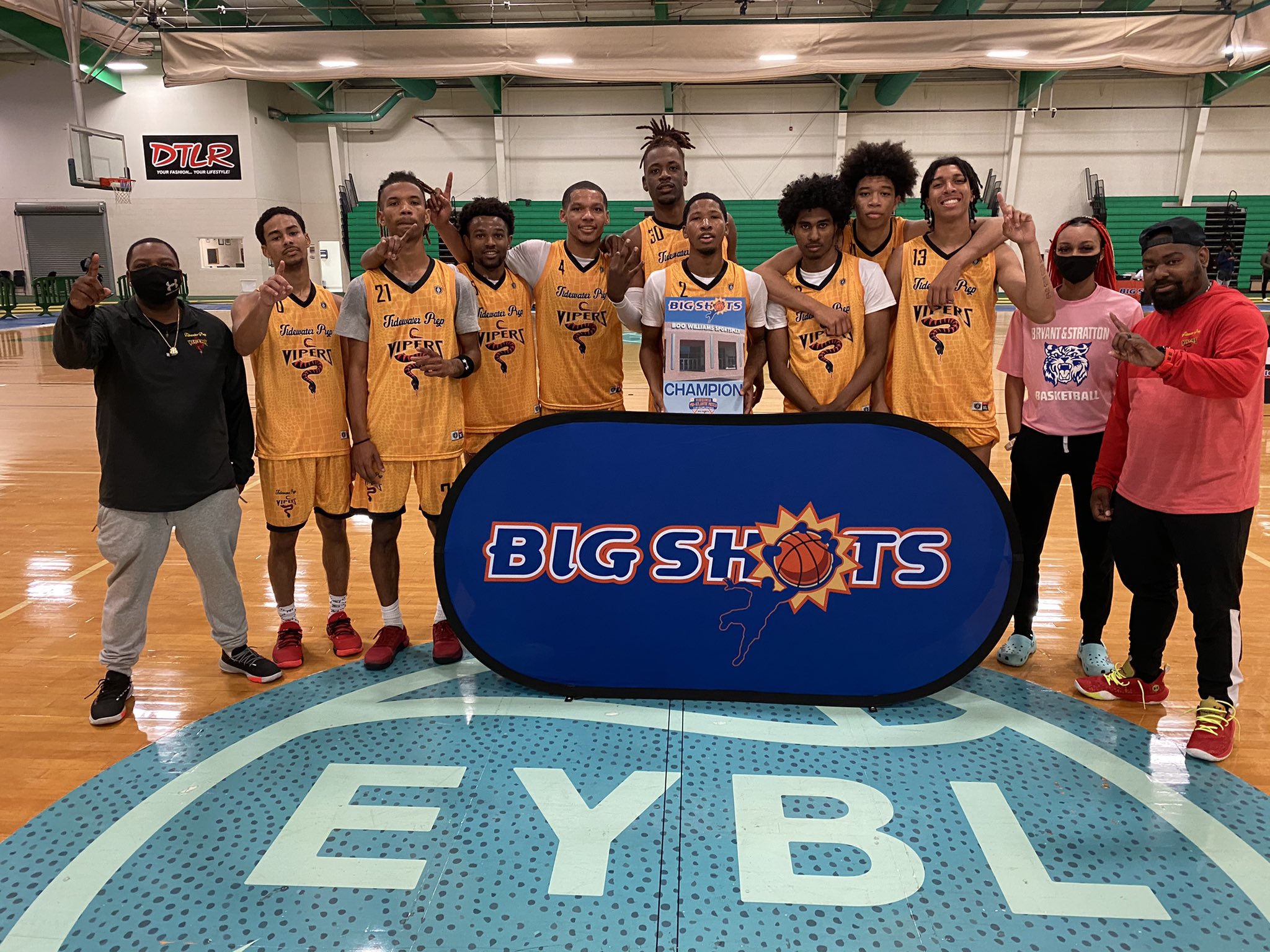 Champs: VA Havoc Tidewater 73
Runner Up: Circle Sports 58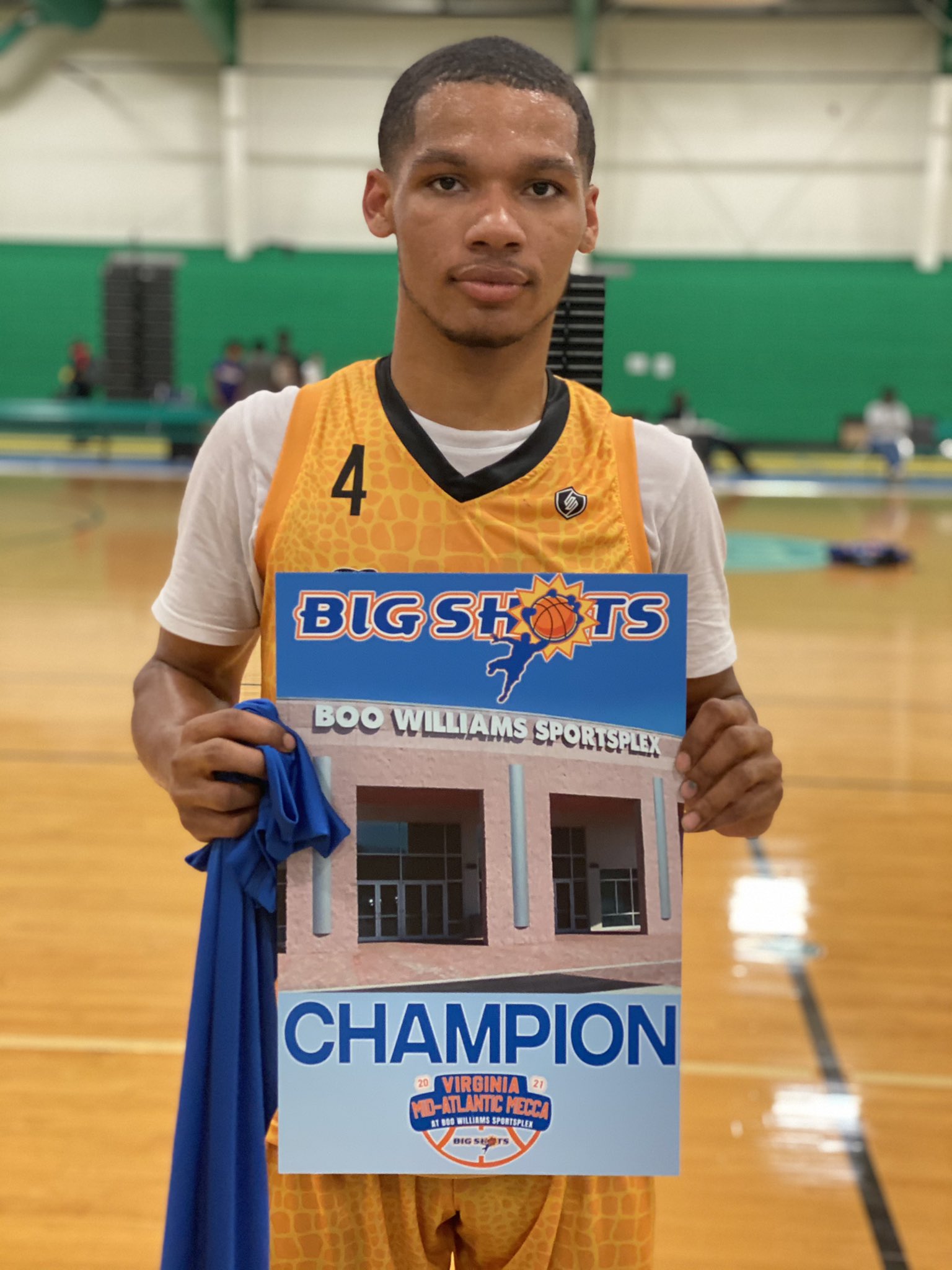 @InStatBasket Most Outstanding Player: 2021 6'3 G Donnell Langford 28 points in the title game
All-Tournament Team:
First Team:
| | | | | | |
| --- | --- | --- | --- | --- | --- |
| Team Egeiro | Jameel | Davis | 2021 | 6-2 | G |
| Grassroots NC Gold | Zach | Sloan | 2022 | 6'3 | G |
| Grassroots Basketball NC | Jaxon | Brown | 2022 | 6 - 0 | G |
| Circle Sports | Carl | Highsmith Jr | 2022 | 7-0 | F |
| Cap City Clutch | DAWSON | EDWARDS | | | G |
| Wolfpack Basketball | Andrew | Fagans | 2022 | 6'3 | SF |
| Va Havoc Tidewater | Torrey | Jordan | 2021 | 6-2 | G |
| Va Havoc Tidewater | Donnell | Langford | 2021 | 6-3 | G/F |
| VA Bulls 17 | BRANDON | PULLEY | | | G |
| Team Vito Select | Jackson | Pugh | 2023 | 5-8 | PG |
| Shot Callers | Maurice | Crutchfield | 2022 | 6'4 | SG/SF |
| Shot Callers | Justin | Sheetz | 2021 | 6'2 | SG/PG |
| Raising Young Men 2022 | Nicholas | Taylor | 2022 | 6-2 | G |
| Circle Sports | Maleek | Richardson | 2022 | 6-4 | F |
| Chosen 1 Generation 17u | Donovan | Means | 2022 | 6'2 | PG/SG |
Second Team:
| | | | | | |
| --- | --- | --- | --- | --- | --- |
| Grassroots NC Gold | Tim | Robinson | 2022 | 6'6 | F |
| Grassroots Basketball NC | Dre | Prince | 2022 | 6 - 0 | G |
| Circle Sports | Le'Khi | Eddins | 2022 | 6-6 | F |
| Circle Sports | Kendall | Thorne | 2022 | 6-5 | G |
| Cap City Clutch | NAKHI | BENJAMIN | | | G |
| VA Playmakers 2022 | Jack | Vanderwoude | 2022 | 6-4 | SG |
| Team Resilience United 17U | Jashon | Loritts | 2021 | 6'1 | G |
| Hokies Premier 2022 | Chris | Richards III | 2022 | 6-3 | F |
| Hill City Crash 17u Powered By Big Shots | Stevan | Bajski | 2021 | 6-5 | F |
| Grassroots Basketball NC | Jaxon | Brown | 2022 | 6 - 0 | G |
| Chosen 1 Generation 17u | Miles | Phillips | 2022 | 5-11 | PG/SG |
| Beach Xplosion 2021 | Antony | Smullen | 2022 | 6-1 | G |
Tournament Scoring Leaders:
J. Davis21.7
L. Nunez20.7
N. Taylor18.3
J. Vanderwoude16.7
M. Phillips16.7
D. Langford 16.3
J. Pugh15.3
B. PULLEY15.0
M. Richardson 14.3
A. Fagans14.0
D. Means14.0
z. sloan14.0
M. Crutchfield13.7
C. Richards III13.0
J. Sheetz13.0
J. Loritts12.3
J. Brown12.0
A. Smullen11.7
S. Bajski11.3
D. Teele Jr.11.3