Rocky Mount, NC- Big Shots North Carolina Tip-Off annually brings out the Hoop State and region's top talent and teams. It was great to be back in the state of North Carolina with a sold out event once again at the 8 court Rocky Mount Event Center as many players made their mark at the state's premier March tip-off tournament.
Title Game
In a battle of two teams that have made a statement in early BIG SHOTS 2021,Team Trezz 2023 defeated CC Elite 2024 82-73 in a shootout 16U title game. With local Team Trezz representing the 252 the crowd was electric and the star backcourt of InStat Most Outstanding Player 2024 Jordan Vick and Jamal Townsend. Vick, a top 2024 prospect in NC who already holds a Wake Forest offer, put on a show scoring 29 points and had the crowd in a frenzy. Townsend out of Rocky Mount (NC) added 17. For CC Elite, 16U Champs at Southeast Tip-Off the previous week, showed why they're amongst the nation's top 16U teams once again in the run to the championship. The guard trio of the Daniel Twins (Chase & Carson) and Myles Beard were the top performers for CC Elite 2024.
Scoring Leaders
Another Eastern NC standout in 2023 wing Will Brimmer of Eastern Carolina Phenomz / New Bern (NC) led the 16U division in scoring at 23.5 ppg including a 34 point outing. Strong Center 2023 6'5 SG Trey Barbee of Apex (NC) had a breakout showing averaging 22.7 ppg.
Check out the All Stars from Big Shots North Carolina Tip-Off: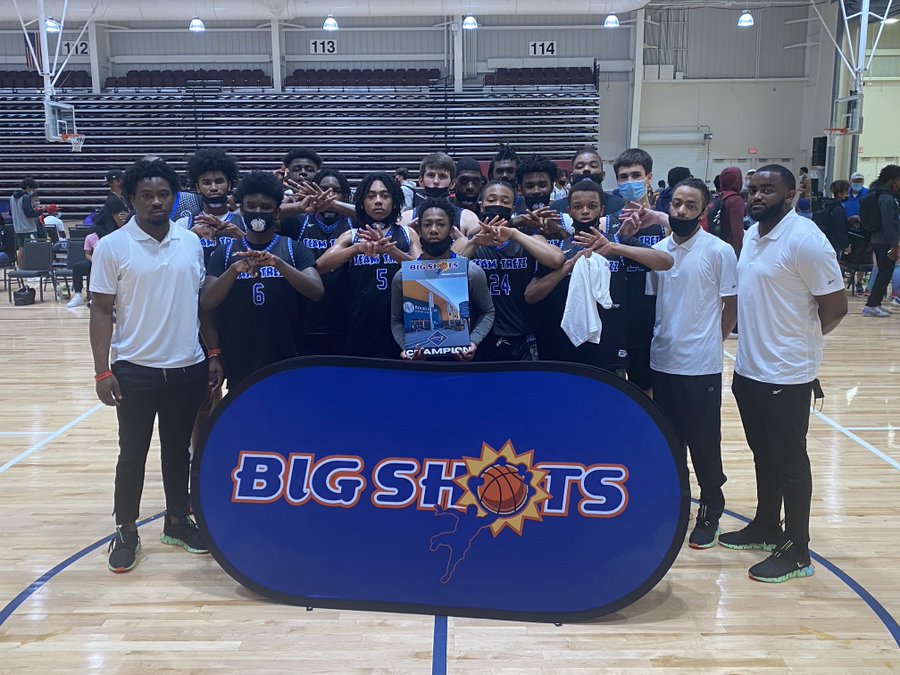 Gold Champions: Team Trezz 16 (NC) 82
Runner Up: CC Elite 2024 (NC) 73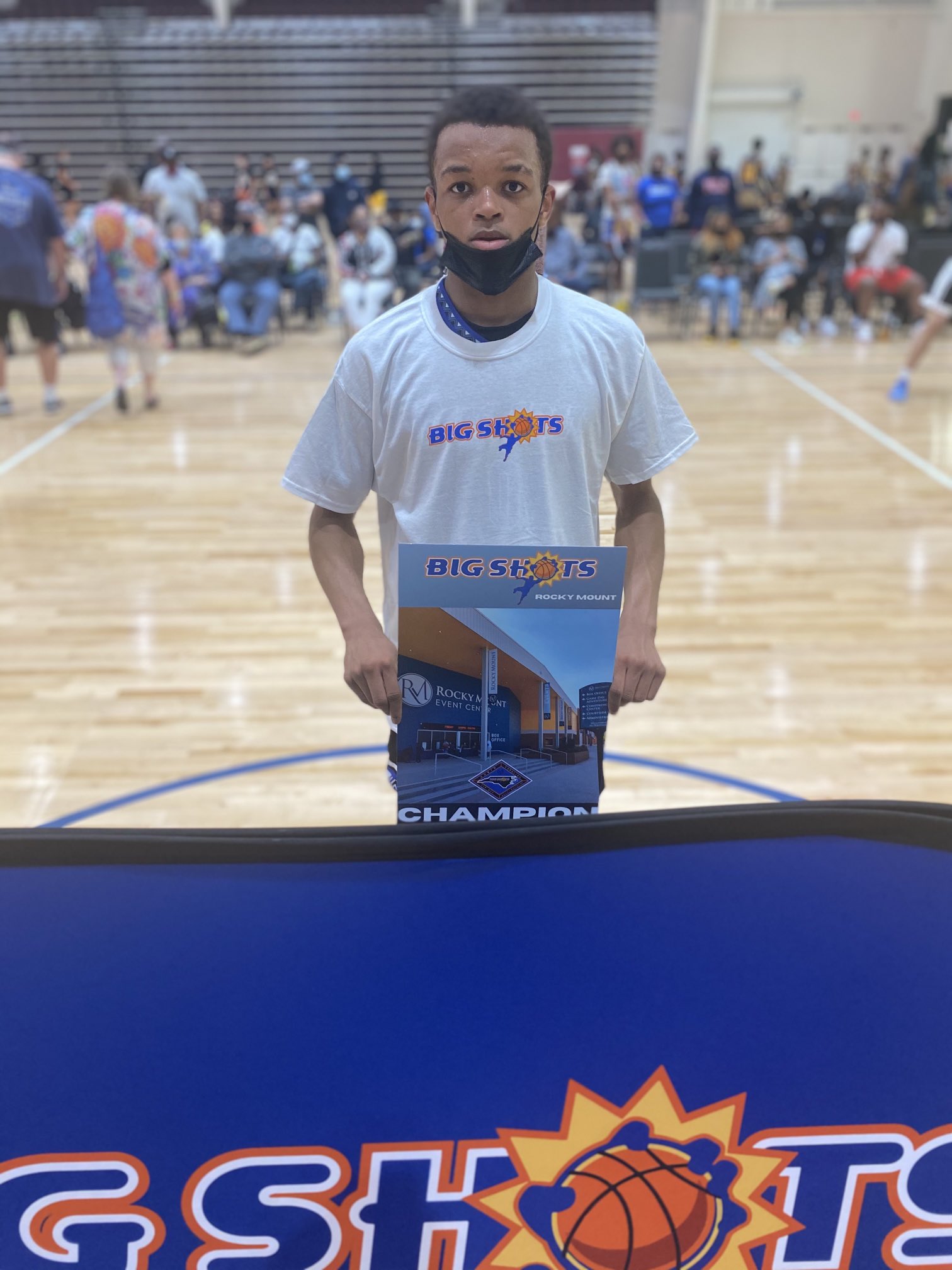 InStat Most Outstanding Player: Team Trezz 2024 PG Jordan Vick, 29 points
All-Stars
Team Trezz 16 0 Jordan Vick 2024 5'10 Guard Southern Nash High School
CC Elite 2024 0 Chase Daniel 2024 5'11'' Guard Central Cabarrus
Team Trezz 16 2 Jamal Townsend 2023 6'1 Guard Rocky Mount High School
Carolina Explosion 5 Chase Dawson 2023 6'0 Point Guard Cary Academy
CC Elite 2024 11 Miles Beard 2024 6'2'' Guard Hickory Ridge
Team Trezz 12 Isaac Dobie 2023 6'2 Guard First Flight High School

Team Trezz 22 Khyelle Ingram 2023 6'6 Guard/Forward Gaston College Prep
Strong Center 2023 Powered By Big Shots 5 Trey Barbee 2023 6'5'' Guard Apex HS

Team Trezz 24 Israel Powell 2023 6'4 Guard/Forward Hertford County High School
East Carolina Phenomz 8 William Brimmer Jr. 2023 6-4 Forward New Bern High School
Carolina Explosion 33 Collin Kuhl 2023 6'7 Forward Holly Springs

All Carolina 2023 6 Houston Wills 2023 6'3 Guard Holly Springs

All Carolina 2023 1 Jordan Cooper 2023 5'11 PG Wayne Country Day
Strong Center 2023 Powered By Big Shots 11 Sam Martin 2023 6'9 Forward Apex HS

All Carolina 2023 2 Tomir Moore 5'11 PG

CBE 204 Williams 16 23 Jaylen Fields 2023 6-3 Foward

CC Elite 2024 1 Carson Daniel 2024 5'10'' Guard Central Cabarrus

Hampton Roads Rams 3 Kamari Vinson 2023 6-1 Combo Guard Kecoughtan

No Guts No Glory 16 2 Maleke Green 2023 PG

Strong Center 2023 Powered By Big Shots 13 Jaedyn Bayley 2023 6'7'' Forward Fuquay Varina High School

Strong Center 2023 Powered By Big Shots 24 Jack Mccurdy 2023 6''1'' Guard Cardinal Gibbons
Leading Scorers
PPG
W. Brimmer Jr.23.5
T. Barbee22.7
C. Dawson22.0
K. Vinson19.7
J. Mccurdy16.0
M. Beard15.5
J. Townsend15.3
J. Vick14.3
J. Cooper13.8
M. GREEN13.3
C. Daniel13.3
L. Gates11.5
I. Bromelle11.0
C. Kuhl10.7
J. Galbreath10.7
C. Daniel10.3
M. Hill10.0
I. Roberson 9.7
A. Graham9.0
C. Peters9.0
Upcoming BIG SHOTS 2021 Events
Follow @BigShotsNation on Instagram | @BigShotsGlobal on Twitter