Myrtle Beach, SC - Big Shots Myrtle Beach has brought many stars to the Beach over the years and the Tip-Off continued that tradition.
The Grainger name is no stranger at Big Shots over the years with Darren (Georgia State QB) coming through and now it's Devin's turn. Ascend Ballers (SC) star lefty 2024 PG Devin Grainger averaged 18.3 ppg and was named InStat Most Outstanding Players in leading his team to the 60-43 16U title win over Go Hard (NC). Devin is a top 2024 prospect in Horry County starring at Conway (SC). Cameron Alston and Aiden Brantley IV added strength, athleticism and scoring to the Ascend squad.
Go Hard was led by skilled, lengthy shooter Harrison Poole and crafty PG Grady Whitt.
AC Elite 2023 standout wing Zay Holley led the division in scoring at 25.3 ppg.
Check out the Big Shots Myrtle Beach Spring Tip-Off All Stars below: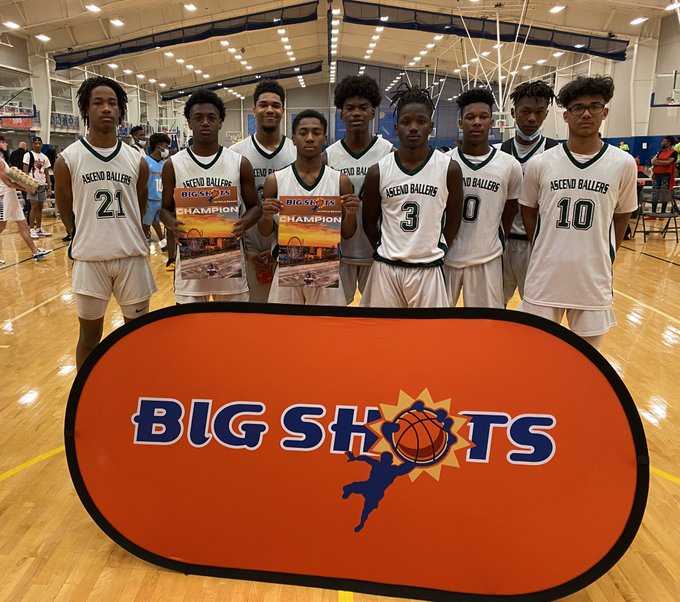 Gold Champions: Ascend Ballers (SC)
Runner Up: Go Hard (NC)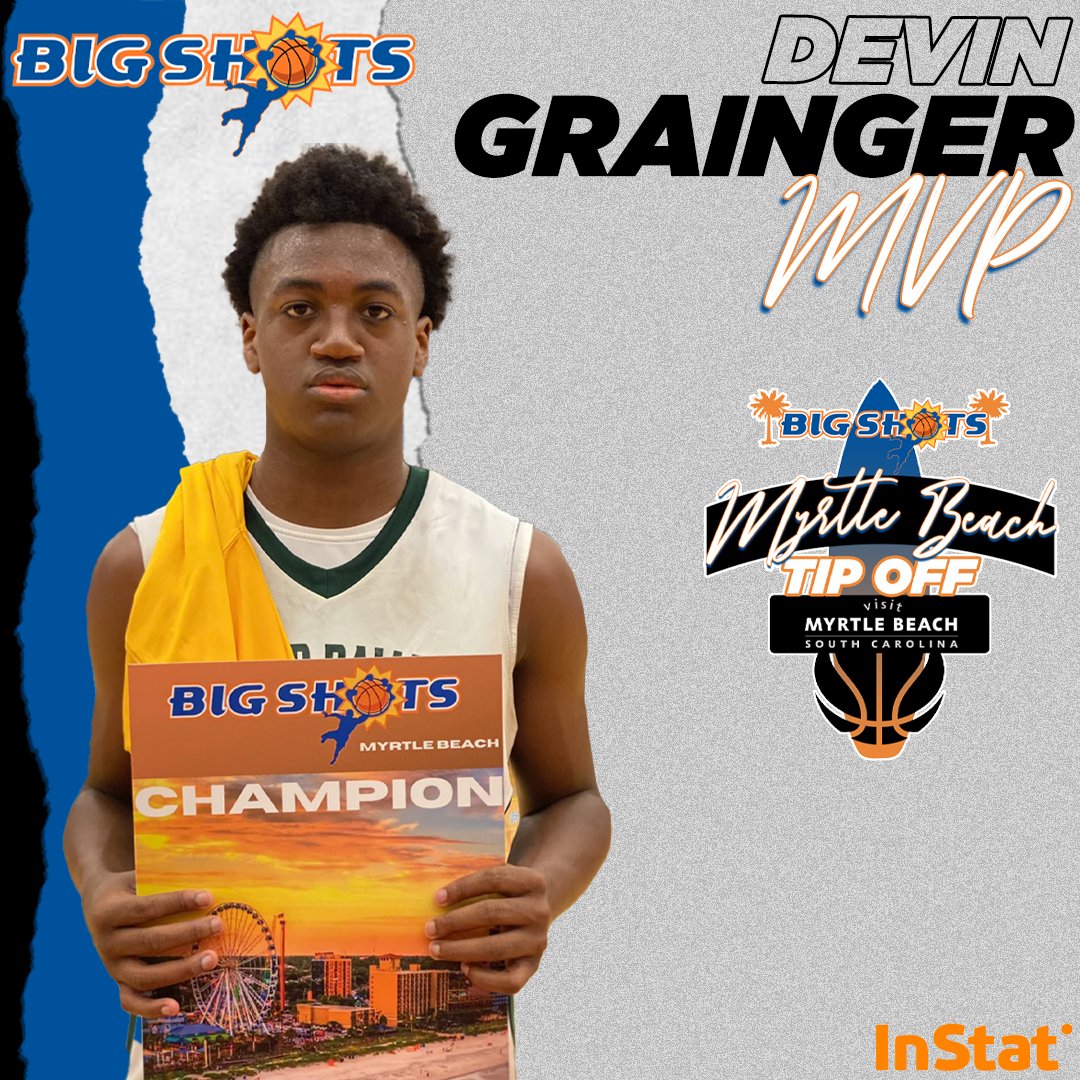 InStat Most Outstanding Player: Devin Grainger, 2024 PG Ascend Ballers (SC) Conway
First Team All Stars
Ascend Ballers Devin Grainger 2024 6'2'' G Conway High School
York County Legends Grayson Kirk 2023 6'2 guard Lancaster High School
Go Hard Harrison Poole
252 Force Jaxon Whitaker 2023 6-4 F/C West Carteret
AC ELITE Zay Holley 2023 6-3 Guard forward south aiken
AC ELITE Tj Mcelmurray 2023 6-4 Guard forward Midland Valley
Ascend Ballers Cameron Alston 2023 6'2'' G Conway High School
Ascend Ballers Aiden Brantley IV 2023 6'3'' G/F Conway High School
Go Hard Grady Whitt
LA Elite 2023 Marquavis Johnson
Elite Ballers 16 Jashawn Johnson
Lowcountry Storm 2023 Justin Coleman 2023 6-5 forward Oceanside
RNS Sports NC Jani Vanholten 2023 6'3 Guard Athens Drive High School
Flight 22 Elite 2023 Jamerl Brockington 2023 6-0 Guard Lumberton
Flight 22 Elite 2023 Carlos Vazquez 2023 6'3 Guard Topsail
Second Team All Stars
Go Hard Shane Anthony
LA Elite 2023 Jermez Williams
Flight 22 Elite 2023 Jacob Hammonds 2023 6-0 Guard/Forward Lumberton
Lowcountry Storm 2023 Patrick Green 2023 6-3 guard/forward Oceanside
RNS Sports NC Noah Hinton 2023 6'1 Guard Athens Drive High School
RNS Sports NC Dynaven Lyons 2023 6' Guard Athens Drive High School
SC FORCE (10) Jake Rook
York County Legends Will Brooks 2023 6'5'' Forward Northwestern High School
AC ELITE Dezmond Evans 2023 6-0 point guard Aiken High School
Ascend Ballers Khalil Campbell 2023 6-3 C Conway High School
252 Force Adam Cummings 2023 5-11 G West Carteret
Leading Scorers
PPG
z. holley25.3
D. Grainger18.3
H. Poole17.0
T. Mcelmurray16.3
J. Vanholten15.7
M. Johnson14.7
G. Kirk 14.3
J. Rook14.0
K. Campbell13.7
W. Brooks13.7
J. Whitaker12.0
S. Anthony12.0
J. Johnson11.0
J. Williams10.7
C. Vazquez10.3
D. Lyons10.3
J. Hammonds10.3
A. Brantley IV10.0
D. Evans10.0
G. Whitt10.0
Upcoming BIG SHOTS 2021 Events
Follow @BigShotsNation on Instagram | @BigShotsGlobal on Twitter