Big Shots Recruiting Service goes in depth with state rankings with evaluations, ratings, stats, contact information on the state's prospects. Today we look at South Carolina's 2020 class as the Palmetto State has become a hot bed of talent over the years with the recent stars being the top two picks in the 2019 NBA Draft in Zion Williamson and Ja Morant.
Below are the top available 2020 prospects in South Carolina with several of the hottest prospects in the Southeast region:
Raekwon Horton 2020 6'6 SF | Keenan (SC) | Upward Stars SE
Offers: GA Southern, ODU, Charleston, ETSU, UNF, UNCW, Charleston Southern, Western Carolina, Towson, Coastal Carolina, Norfolk State, Charlotte, Presbyterian
Top available prospect in SC 2020. SC 3A Player of the Year is a proven winner as 2x state champion at Keenan in 2019 & 2020. Skilled, lengthy 6-6 stretch forward scores at all 3-levels. Shoots the 3, excels at mid-range off the dribble and pinch post. Creates mismatch with his size and skill set. Active on the glass at both ends, plays with energy on defense. SC 2020 No. 4 prospect. @rae5hrtn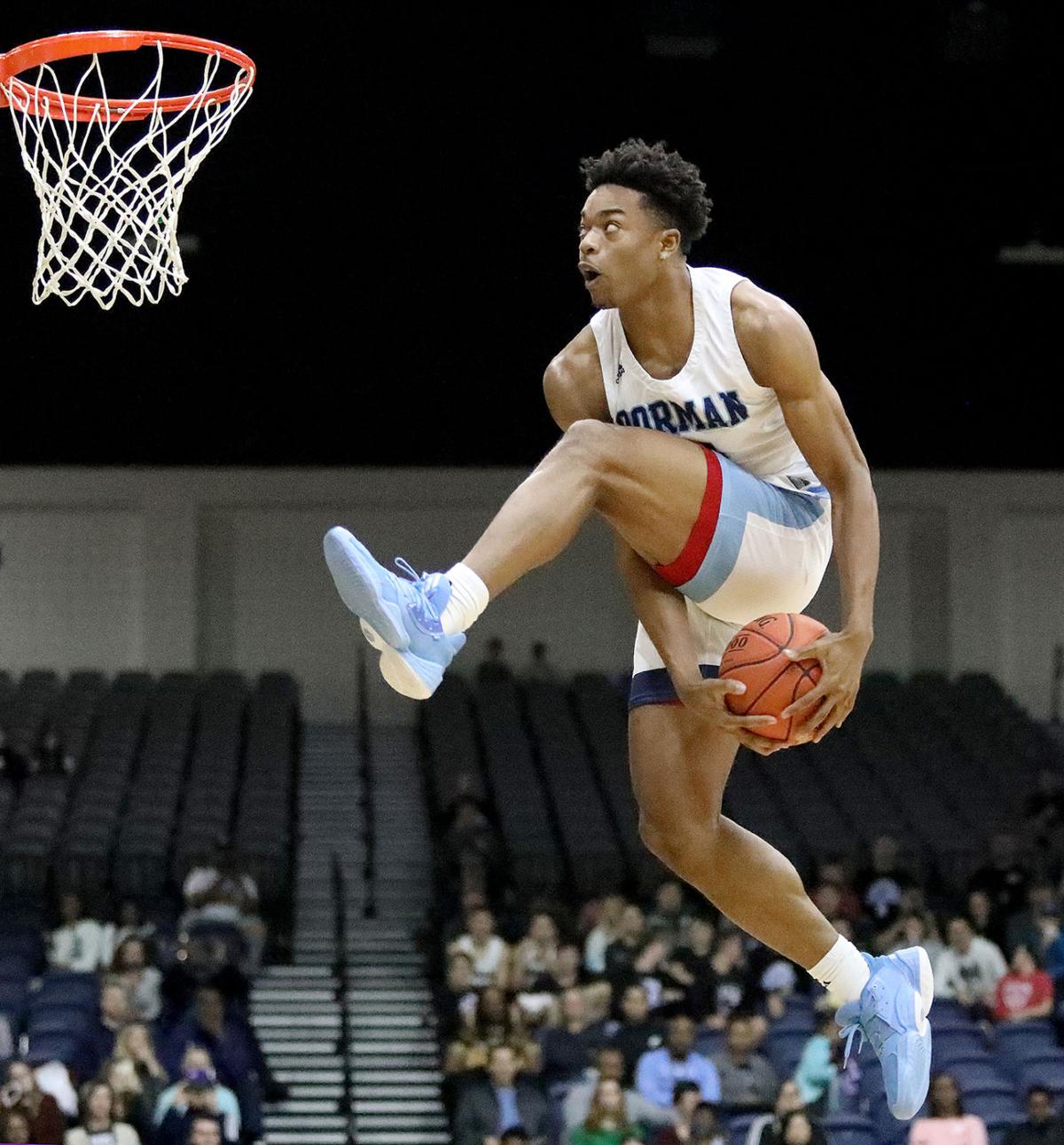 Justin Amadi 2020 6'7 F | Dorman (SC) | Upward Stars SE
Offers: JMU, Missouri State, Kent State, Ball State, Nicholls State, CCU, North Texas, Charleston So., USC Upstate, Presbyterian, Newberry, Coker, SC State
Breakout player in SC this HS season. High major athlete, Amadi was a key player in leading Dorman state title & remarkable No. 2 national ranking. Combo forward with elite athleticism and strong frame, plays above the rim and with a motor. Excels in transition, attacks mismatches, finishes through contact as a high FG% scorer. Will shoot the 3 and face up mid-range jumper. Productive in big games. High upside and continues to improve. SC No. 5 prospect holds 13 offers. Twitter: @JustinAmadi_ .

Quentin Hodge 2020 6'5 SG | Lakewood Senior (SC) | GA Stars
Offers: Florida Gulf Coast, Mercer, SC State, Murray State, App State, Winthrop, Coastal Carolina, Siena, Charleston, Hofstra, UT-Martin, Presbyterian, Murray State
Springy combo guard with skill set. One of the top athletes in SC's 2020 class. Scores at efficient rate from 3-levels. Has talent and confidence to be that breakout player from SC at next level. Solid shooter, finishes above rim, creates off dribble. A standout at SC Top 150 last 3 years. SC's No. 6 2020 prospect. Twitter:
@thequentinhodge

Latavian Lawrence 2020 6'5 SF | Gray Collegiate (SC) | Carolina Wolves
Offers: Hampton, SC State, Charleston So., UNC Asheville, Cleveland State
Lawrence is a 3-and-D wing at 6-5 with a stroke that elevated his game & recruitment to pick up 5 division 1 offers his SR season. SC's 2020 No. 12 prospect is an athletic lengthy wing, super explosive, shoots the 3 and defends multiple positions. Can be a shutdown defender at next level. Starred in July at Big Shots. Transfer from Silver Bluff to Gray Collegiate, state champion as SR.

Tauris Watson 2020 6'2 SG | Gray Collegiate (SC) | Upward Stars PeeDee
Offers: SC State, Coker
Bouncy, strong built combo guard that applies pressure on offense and defense. High percentage scorer at the rim, gets to FT line at high rate. Plays with burst. Receiving low major to division 2-plus recruiting. A top 2020 performer at SC Top 150 2019. SC 2020 No. 14 prospect was a state champion at Gray as SR. Twitter: @ballislife_002

Jahnarious Snell 2020 6'4 SG | Clarendon Hall (SC) | Carolina Wolves
Offers: Lees McRae, Coker, Mars Hill, Erskine, Missouri Baptist
SC 2020 No. 15 prospect. Explosive big combo guard that has above the rim athleticism in SC 2020, a top combo guard in SC's 2020 class. Glides to rim, high flyer. Shoots 3 if go under, had several big games at Big Shots in July. @jaywitdasauce13
Keyan Mims 2020 6'5 SF | Fort Mill (SC) | Team CP3
SC 2020 No. 16 prospect. Springy athlete at 6'5, driver, a top player in Rock Hill region, 15 ppg as SR. Twitter: @keyhooper.

Darjawuan Brown 2020 6'0 SG | North Charleston (SC) | Low Country Elite
Offers: SC State
SC 2020 No. 20 prospect. A top scoring guard in SC's 2020 class. Averaged 22 ppg as SR, 25 ppg as JR named All-State performer in SC last 2 years, downhill driving CG, applies pressure. Confident shooter. Has a knack for scoring in the break and off the dribble, active high motor, rebounder, defends, competes. North Charleston 2020 backcourt duo of Brown and DaShawn Murray was the top scoring duo in the state.

Zaire Rogers 2020 6'5 SF | Gray Collegiate (SC) | Jersey Playaz
Offers: St. Peters
SC 2020 No. 21 prospect. Rogers is a hybrid forward, athletic with lengthy frame. Driver, quick off his feet. Rebounds, defends multiple positions. Upside to his game. State champion at Gray, transferred from Immaculate Concepcion (NJ). Past standout for Jersey Playaz on EYBL. Breakout player at SC Top 150 2019. @ZaireRogers_3 .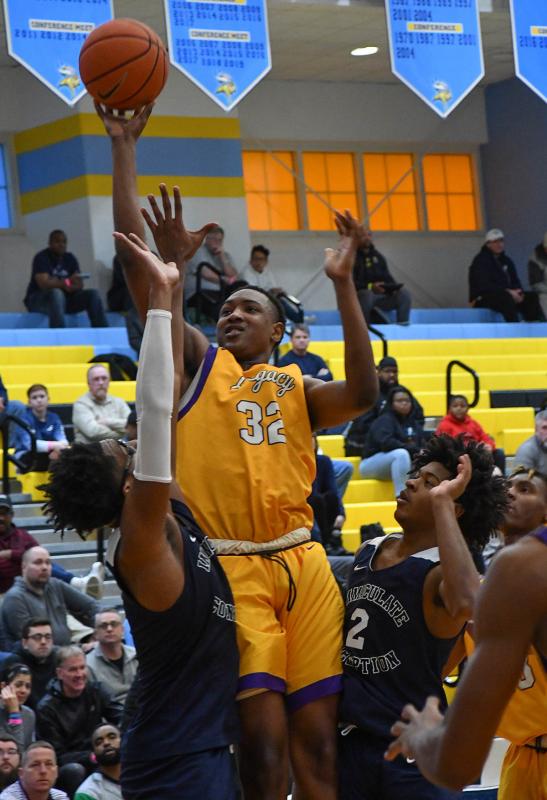 Braylan McIntyre 2020 6'5 F | Legacy Early College (Sc)
SC 2020 No. 22 prospect. Type of glue guy that wins you games and wins his matchup. Key player on one of SC's top teams in Legacy. A versatile 4-3 combo that produces. Competes on the glass, defends multiple positions. Rebounds, strong frame, inside-out game. D1 talent receiving low major to division 2 plus interest.
Follow @BigShotsNation on Twitter & IG