Each year the HoopState of North Carolina has proven to be a state college coaches can find a sleeper talent late in the recruiting period that would prove to be an impact player at the next level. Here is a look at the top 10 available prospects in North Carolina's 2020 class as many of them have seen their recruiting stock rise in the last couple of weeks:
Javarzia Belton 2020 6'10 C Moravian Prep (NC) | Team Loaded NC
Traymond Willis-Shaw 2020 6'8 SF Westover (NC)
Kahari Rogers 2020 6'6 SG Liberty Heights (NC) | Team Charlotte
Chase Forte 2020 6'1 PG Word of God (NC) | Team Wall Elite
Sam Hood 2020 6'9 PF Millbrook (NC) | Garner Road Thornton
Alex Holt 2020 6'8 PF Lexington (NC) | Team Phoenix Elite
Big Shots Recruiting Service evaluations below:
Ricky Council IV 2020 6'5 SG Southern Durham (NC) | Team Felton
Offers: Wichita State, App State, Rice, Coastal Carolina, Siena, UMBC, Georgia Southern, Hofstra, Elon
One of NC's top shooting guards in 2020 class, NC 2020 No. 10 overall prospect. Bucket getter that scores in variety and puts up big numbers. High level athlete & finisher, downhill driver, plays with burst. High riser at the rim with a fluid floor game off the bounce. Hits the mid-range jumper & rhythm 3. Uses his length defensively and bounce to block shots, can be a shutdown defender at next level with his frame and athleticism. High academic student as well. Being recruited by various levels, will be heavily recruited available late.
Video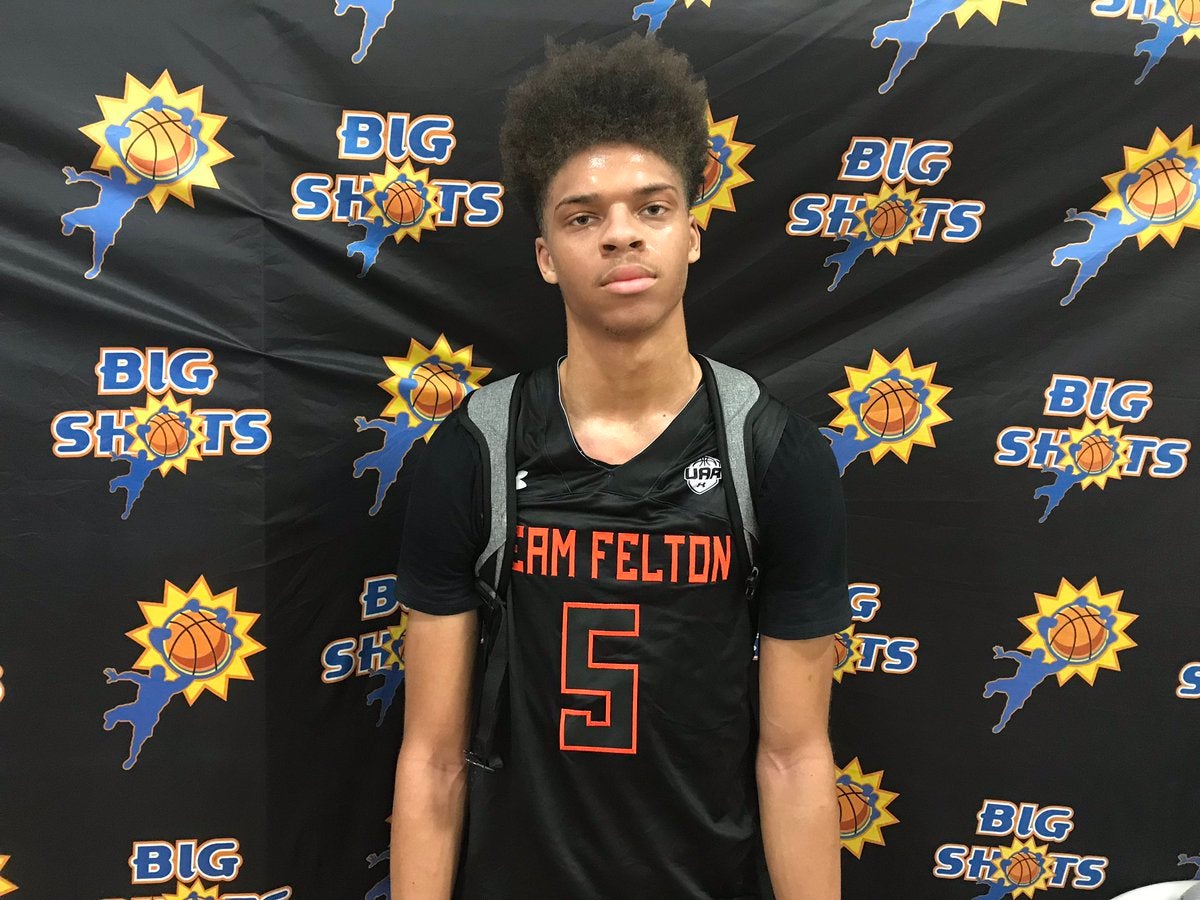 Silas Mason 2020 6'6 SF Ben L Smith (NC) | Team Felton
Offers: UNCW, Florida, OK St, Charlotte, Houston, Hampton, WCU, UNCG, ECU, DePaul, Georgetown, Wichita St, High Pt, Providence, ODU, Central Conn St, Elon, App St, UAB, Kansas St, Wichita State
Slashing lefty, creates mismatch and hard check off the bounce. Scores at the rim, explosive bounce to him playing above rim - Lengthy frame shoots over defender, gets to line at high rate. Put time into his jumper we saw results, hit the mid-range jumper off the bounce and open 3. District Player of the Year as SR. No. 14 NC 2020,
@TheSilas_Mason
/
Video
Jamahri Harvey 2020 6'5 SG Moravian Prep (NC) | Team Loaded NC
Offers: UNCW, Wichita State, Longwood, St. Bonaventure, Nebraska, Rider, Elon, Mount St. Mary's, Robert Morris, Quinnipiac, Hofstra, UNC-Wilmington, North Carolina A&T, South Carolina State, Hampton and Fayetteville State
Scoring combo off the bounce, big guard, fluid in transition - MM+/HM- upside - Plays with pace - Has size & skill set that is very intriguing to high majors, No. 18 NC 2020,
@thejayharvey14
Jaden Seymour 2020 6'8 SF Northside Christian (NC)
Offers: Coastal Carolina, Elon, App State, College of Charleston, Virginia Tech, NC State, South Florida.
At 6'8 Seymour can put it on the deck, finishes with authority at the rim, active player with length, instincts and skill. Defensively a shot blocker that has the footspeed to guard 1-5. Prior to injuring his ACL Jaden was on track to be a high level prospect, he's fought back and attracting heavy interest once again. Top 25 NC 2020 prospect that has a bright future. Past MVP at Big Shots Southeast Top 150 Paul Biancardi 2018 / , No. 21 NC 2020,
@jaden_seymour
Javarzia Belton 2020 6'10 C Moravian Prep (NC) | Team Loaded NC
Offers: Southern Miss, Rhode Island, Charleston, SC State, Wichita State, Wake Forest, UMBC, Texas A&M, IUPUI, LaSalle, Drexel, Hofstra, Elon + Javarzia has been a proven big at the high school level and is NC's top available center in 2020 / HM frame 6'10 275 lb 5% body fat, as strong as any center in the country, rebounds - scores 10 feet and in with back to basket and back to baseline buckets, finishes through contact. Good free throw shooter for a big. Shot blocker, takes up space, sets hard screens - a top 5 big in NC's 2020 class, was a force inside for Moravian as JR & SR / All Star: Prep Nationals, CLT Live / No. 29 NC 2020, @jbelton01

Jonas Aidoo 2020 6'11 C Voyager (NC) | NC Red Storm
Offers: App State, High Point
Sleeper in NC 2020 class / 6'11 shot blocker, stretches floor shoots 3 / reminds me of Hasaan Whiteside at that age, yes big statement but has that potential with his touch, motor, skill set, No. 31 NC 2020 @J0nasAid00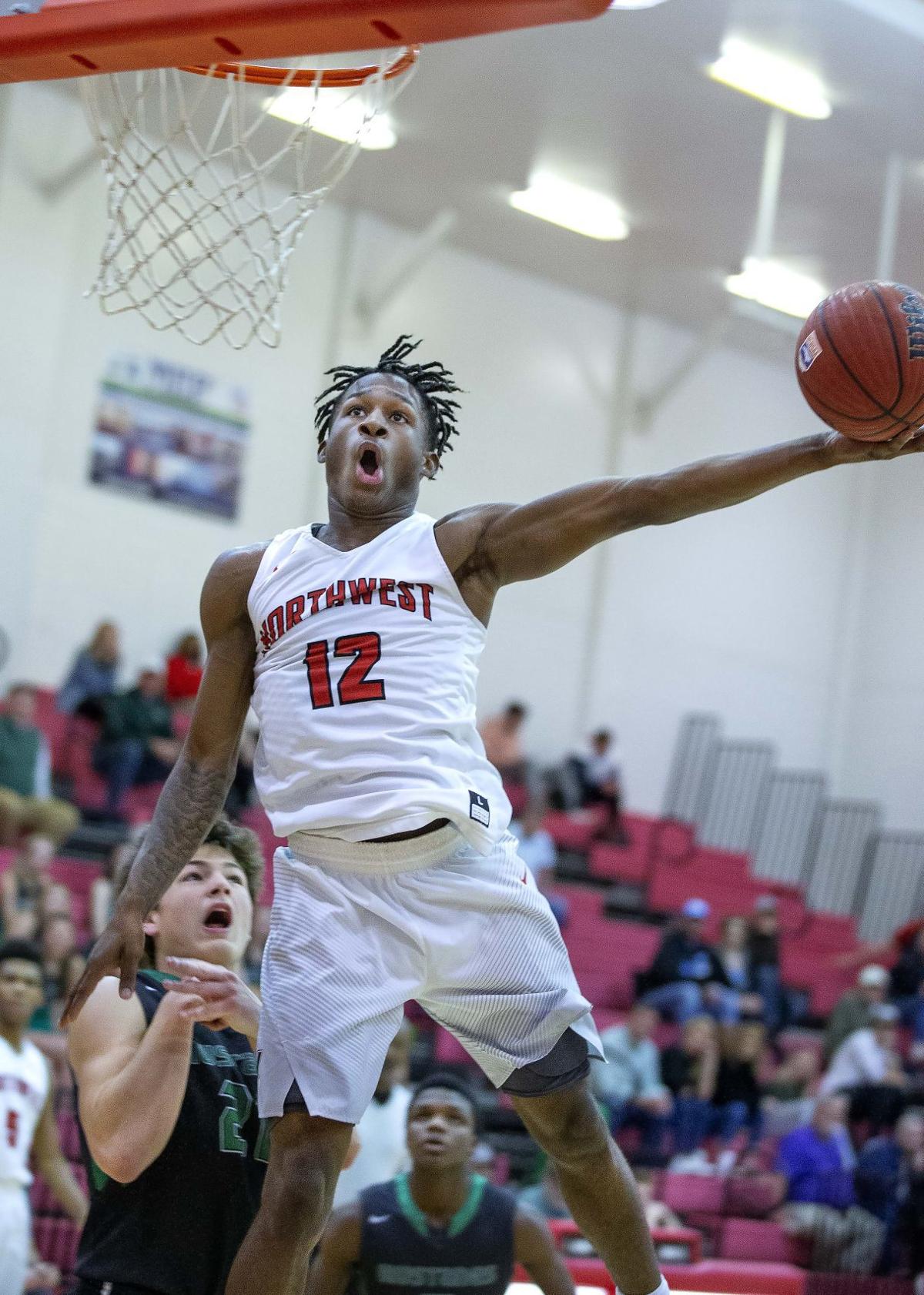 Christian Hampton 2020 6'2 PG Northwest Guilford (NC) | Team CP3
Offers: Mount Olive, Catawba, App. State
Motor, motor, motor! Christian Hampton literally shattered backboards this season. The Metro 4A Co-POY had a big SR year. Lefty slashing combo guard that has proven success at the HS and AAU level. A competitive player that can score at all 3-levels. No. 34 NC 2020
@Chrishamp_23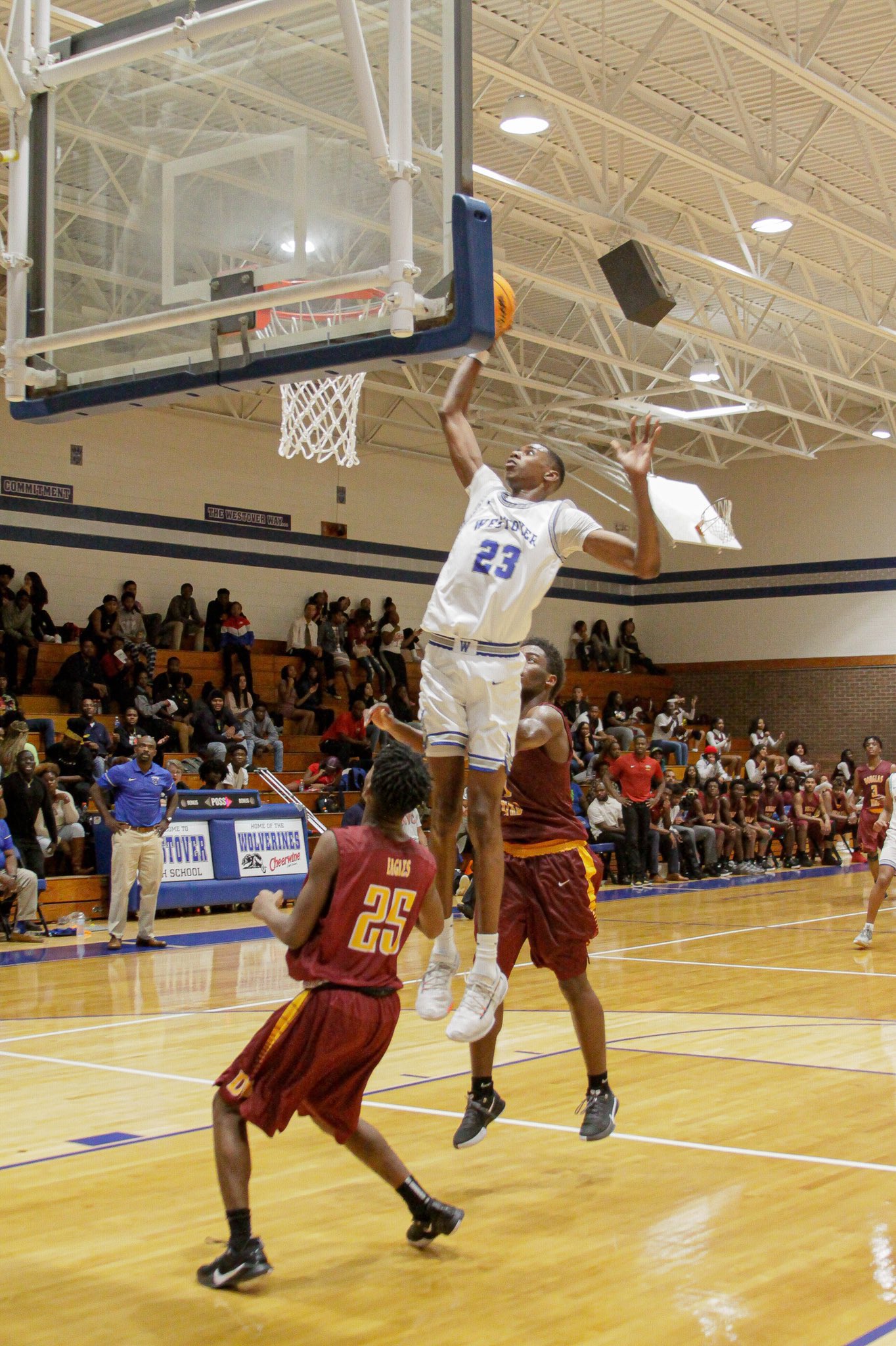 Traymond Willis-Shaw 2020 6'8 SF Westover (NC)
Offers: UNCG, Radford, SC State
Traymond is that lengthy skilled forward in NC's 2020 class that we look back on in a couple years and realize that some may have missed and one school is capitalizing on his talent. At 6'8 he shoots the 3, plays with a high motor and is an above the rim slasher. Alongside all-state performer D'Marco Dunn, he's help lead Westover to a 30-0 record into the state the title game. Saw at Big Shots MLK Greensboro the high level upside traits. No. 36 NC 2020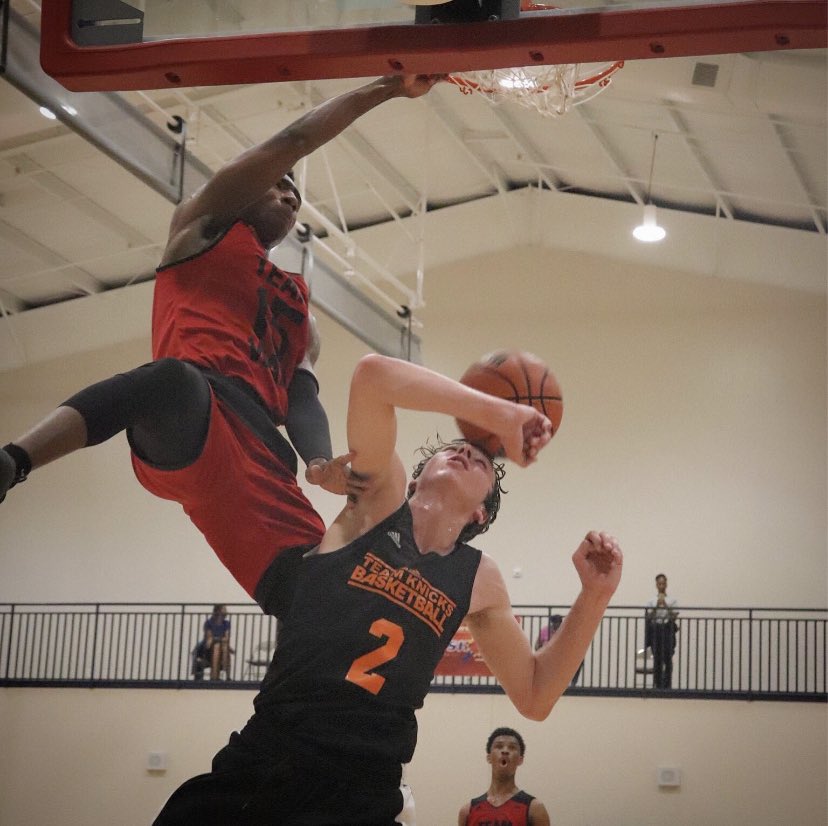 Chase Forte 2020 6'1 PG Word of God (NC) | Team Wall Elite
Offers: St. Augustine's
The picture above explains the athleticism Chase Forte offers. As bouncy as any PG in the NC 2020 class, Forte has continued to show his ability to score at 3-levels, hit the consistent 3 and also locks down 94 feet defensively. A High % guy, high assist to low turnover PG that can play off the ball as well. As we've seen El Ellis' recruiting pick up now as JUCO's prime PG, Forte has the similar game to El that could easily see his recruiting pick up quickly for various levels in need of a PG late. Starred for Team Wall on the Big Shots circuit
Kahari Rogers 2020 6'6 SG Liberty Heights (NC) | Team Charlotte
Offers: Hofstra, NC A&T
Kahari is the top available shooter in NC's 2020. The NY native has size and stroke that showed out for Liberty Heights this season. At 6'6 he has a confident quick trigger, athleticism and scores off bounce + catch. confident. Shooters with length are ideal finds late in the recruiting period. He's attracting interest from winning mid-major programs and rightfully so. @Rogers_NYC
Sam Hood 2020 6'9 PF Millbrook (NC) | Garner Road Thornton
Offers: Georgia Southwestern, Coker, Elizabeth City State
Millbrook has seen tremendous success over the last two years and Sam Hood has been a focal point on the interior alongside high level 2021 Will Felton. A sleeper in North Carolina's 2020 class that I've always been high on with his versatility at 6'9 and ability to play inside-out. On O, he shoots the 3, plays above the rim, solid back to basket scorer off two feet. On D, he plays at the front of the press, rebounds well at both ends and uses length well. D2's have offered and may find one of the biggest sleepers in the class if goes that route. @Sam_Hood33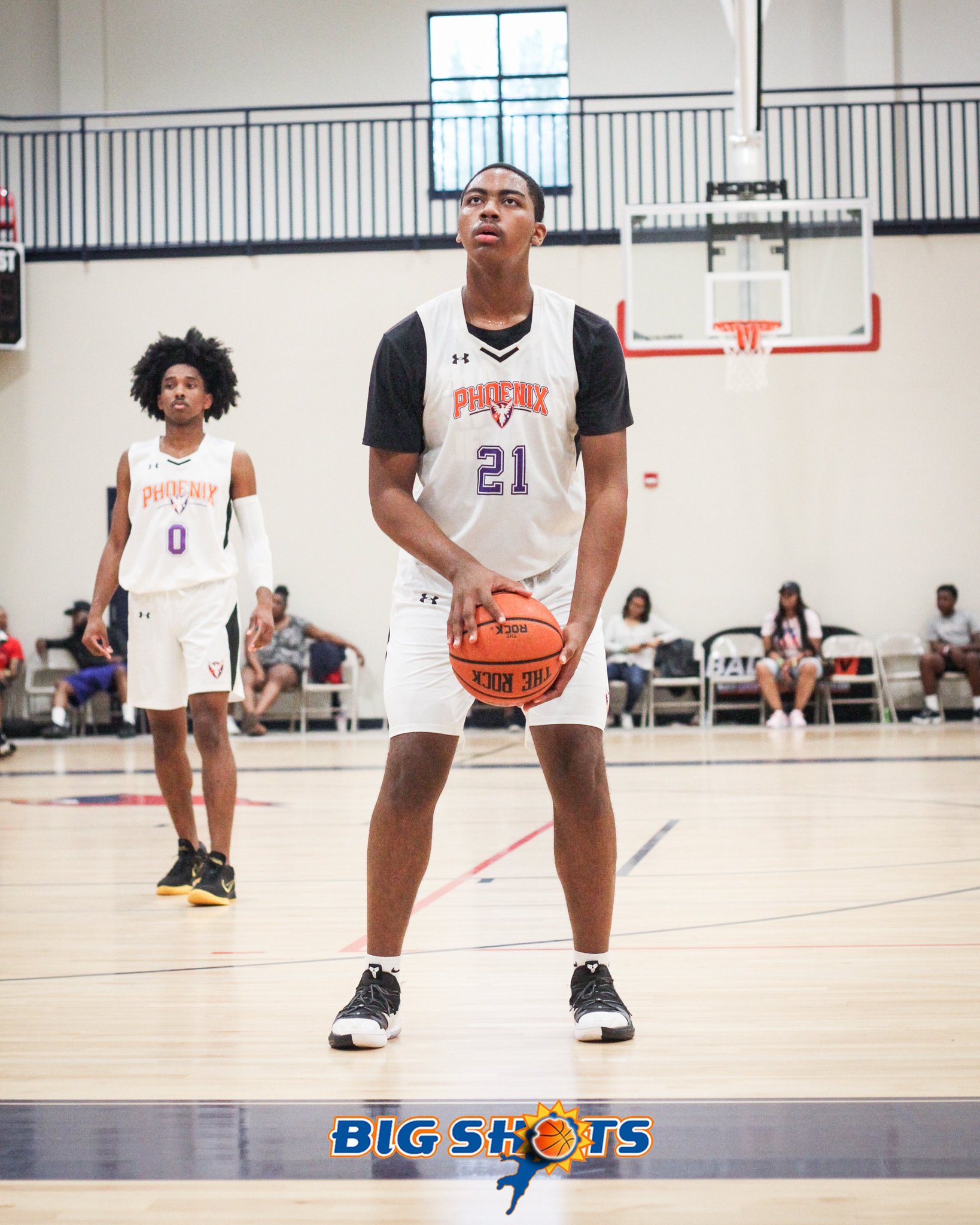 Alex Holt 2020 6'8 PF Lexington (NC) | Team Phoenix Elite
Offers: High Point, Morehead St, Wingate, Catawba, Presbyterian, Lander North Carolina's top 2020 rebounder 6'8 Alex Holt ranked top 5 nationally according to MaxPreps at 17.7 rebounds per game along with 17.9 ppg. A breakout performer at Big Shots CLT Paul Biancardi he has a big body frame who Paul Biancardi compared to Jared Sullinger the way he used his size for positioning and production. He scores inside-out and hits a high percentage from the line. A LM-MM big prospect attracting more interest of late. @TheAlexHolt1
Follow @BigShotsNation on Twitter & IG